Books like The Subtle Art of Not Giving a F*ck
Enjoyed The Subtle Art of Not Giving a F*ck? We've scoured the web for book blogs and looked at all of their recommendations for books that are similar to The Subtle Art of Not Giving a F*ck. Here are 12 books that you may like if you liked The Subtle Art of Not Giving a F*ck.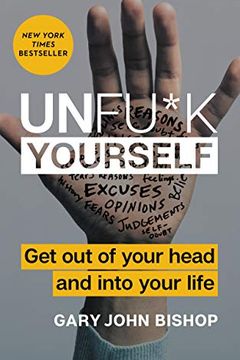 Unfu*k Yourself
Get Out of Your Head and into Your Life (Unfu*k Yourself series)
Unlock your full potential and overcome your own greatest barriers with this powerful manifesto for real life change. Unfu*k Yourself is the ultimate guide to unleashing your own greatness and finding everything you've ever wanted within yourself.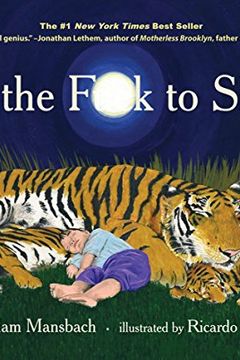 A hilarious and relatable bedtime book for parents who know the struggle of putting their little ones to sleep. This profane but affectionate read perfectly captures the frustrations and absurdities of parenting. While not suitable for children, it's a must-read for new, old, and expectant parents alike. Get ready to laugh out loud and feel understood.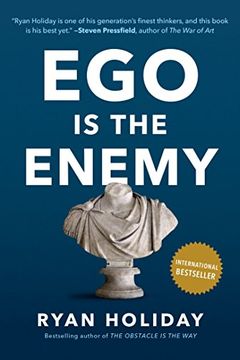 This book explores how our own egos can hold us back in life, hindering our potential for success and growth, and highlights the benefits of overcoming it. Through the use of compelling stories, from famous historical figures to modern-day success stories, readers will learn valuable lessons to apply in their own lives. With these tactics and strategies, readers can learn to achieve their goals without their ego getting in the way.
Learn how to conquer worry and lead a happy life in this book that provides fundamental facts and a magic formula for solving worry-some situations. Discover basic techniques for analyzing worry and eliminating 50% of your business worries. With real-life stories, this book offers 7 ways to cultivate a mental attitude that will bring you peace and happiness. A must-read for everyone seeking success in life.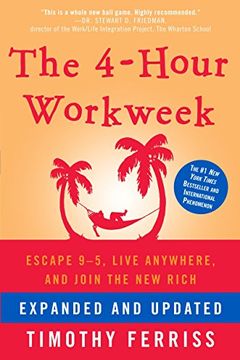 Revolutionize the way you work and live with The 4-Hour Workweek. This guide to luxury lifestyle design provides practical tips and case studies to help you escape the rat race, travel the world, and earn a monthly five-figure income with zero management. Learn how to outsource your life to overseas virtual assistants for $5 per hour, eliminate 50% of your work in 48 hours, and trade a long-haul career for frequent mini-retirements. The newly expanded edition includes real-world templates and the latest tools and tricks for living like a diplomat or millionaire without being either.
"Fuck, Now There Are Two of You" is the latest installment in Adam Mansbach's bestselling series. In this brutally honest book, Mansbach takes on the struggles and chaos that come with adding a second child to a family. Written in his trademark profanity-laced style and coupled with beautiful illustrations, "Fuck, Now There Are Two of You" perfectly captures the unspoken frustrations and fears that parents everywhere experience. Just like its predecessors, this book is not meant to be read to children - but it is a must-read for parents.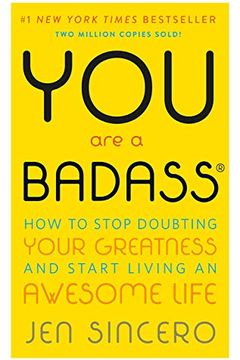 You Are a Badass
How to Stop Doubting Your Greatness and Start Living an Awesome Life
This self-help book is perfect for those who desire a better life but don't want to be caught seeking help. With 27 entertaining chapters, Jen Sincero provides stories, exercises, and advice on identifying and changing self-sabotaging behavior, overcoming fears, increasing income, and finding self-love. You Are a Badass will teach you how to create a life you love, and use The Force to achieve your goals.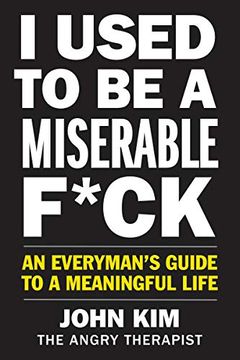 This insightful self-help book is a shotglass guide to stepping up and into manhood. The author, a therapist and life coach, shares his personal journey from being a miserable f*ck to finding meaning and purpose in life. He provides dos and don'ts for living like a man, including practicing transparency and strength of character, peeing in the shower as a sign of a larger problem, and scheduling man dates for personal development. With a witty and no-nonsense approach, the author will take you on a rugged road trip of self-exploration and discovery towards a life filled with purpose and passion.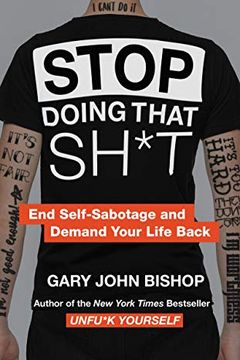 Stop Doing That Sh*t by Gary John Bishop is a no-nonsense guide to breaking through self-sabotage and achieving success in life. Bishop identifies different types of people and the ways we hold ourselves back, and provides practical advice on interrupting negative thought patterns and behaviors. With an in-your-face writing style, Stop Doing That Sh*t empowers readers to take responsibility for their lives and break the destructive cycles that may have held them back in the past.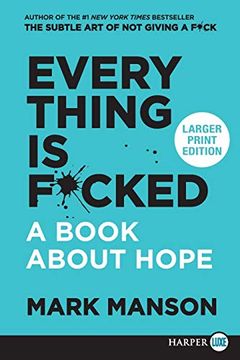 In Everything Is F*cked, the bestselling author of The Subtle Art of Not Giving A F*ck takes on the problems of hope in our modern world. With a mix of psychological research and philosophy from Plato to Tom Waits, Mark Manson dissects religion, politics, money, and more to challenge our views on faith, happiness, and hope itself. With erudition and humor, Manson takes on the pain and stress of our souls, offering a bold challenge to be more honest with ourselves and connected with the world. A must-read for those looking to navigate our current malaise.
F*ck Feelings by Michael Bennett