Best Military Books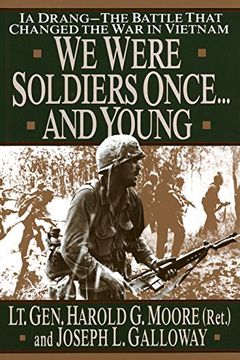 Experience one of the most savage and significant battles of the Vietnam War alongside 450 men of the 1st Battalion, 7th Cavalry who were immediately surrounded by 2,000 North Vietnamese soldiers. General Moore and journalist Joseph Galloway, who was there during the fighting, interviewed hundreds of men who fought at Ia Drang Valley, including North Vietnamese commanders. We Were Soldiers Once...And Young offers a vivid portrait of war at its most inspiring and devastating, revealing man's most heroic and horrendous endeavor.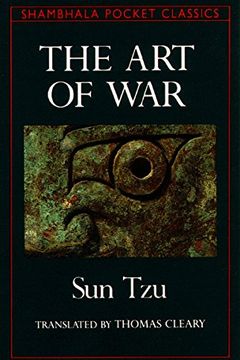 A timeless masterpiece on military strategy based on ancient Chinese warfare and thought, The Art of War has been adapted for use in politics, business, and everyday life. Widely read and respected for centuries, this book provides tactics and insights that help gain advantage over opponents, whether in the boardroom or on the battlefield.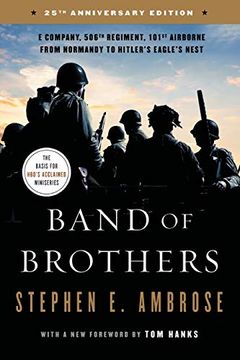 Band of Brothers
E Company, 506th Regiment, 101st Airborne from Normandy to Hitler's Eagle's Nest
This book tells the incredible story of Easy Company, a group of ordinary men who became the World War II's most extraordinary soldiers. From their rigorous training to their heroic battles in France, Holland, and Germany, the men of Easy Company embodied selflessness, brotherhood, and sacrifice. This bestselling classic features a foreword from Tom Hanks and is the inspiration for the acclaimed HBO series. Experience the remarkable story of the Battered Bastards of the Bastion of Bastogne, the men who fought and died for each other, and the captain they loved who led them to victory.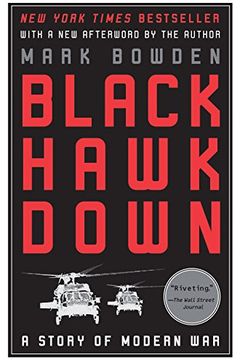 Experience the intensity and danger of modern warfare in this riveting account of the battle in Mogadishu. A team of US soldiers must navigate through a teeming market to capture two Somali warlords, but what was meant to be a quick mission turns into a harrowing, all-night battle against thousands of armed Somalis. Mark Bowden's gripping narrative captures the heroism and brutality of war in vivid detail.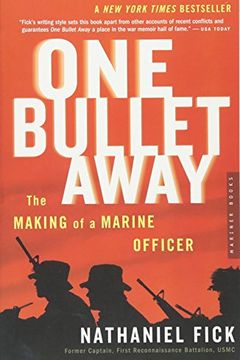 This nonfiction book explores the experiences of a young Marine's journey from his time at Quantico to his leadership of a platoon in Afghanistan after 9/11, culminating in his position at the pinnacle-Recon-on the eve of the Iraq War. The book delves into the harsh realities and crushing pressures of combat, revealing the process that makes Marine officers such legendary leaders. It provides a deeply thoughtful account of what it's like to fight on today's front lines, never shying away from the blunt truths of military practice. Ultimately, it's an inspiring account of mastering the art of war.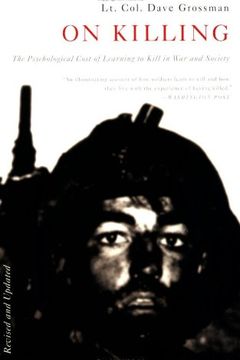 On Killing
The Psychological Cost of Learning to Kill in War and Society
This modern classic explores how soldiers learn to kill and how the experience affects them. Lt. Col. Dave Grossman's updated edition also delves into contemporary civilian society and its rising rate of violence. With insights into military techniques and societal implications, this book offers readers a powerful argument and relevant observations.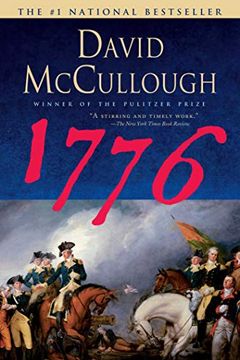 Join General George Washington and his army on their intense journey towards American independence. In this powerful account, David McCullough captures the stories of Americans from all walks of life who fought for their noble ideals as well as the British commander and his disciplined redcoats. With extraordinary narrative, 1776 tells the story of two young American patriots, Nathaniel Green and Henry Knox, and the inexperienced but steadfast Washington, who had never before led an army in battle. Based on extensive research, this landmark work in American history is not to be missed.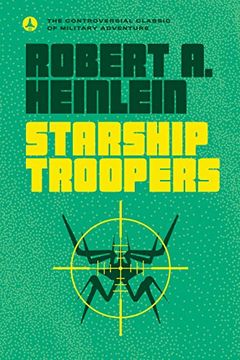 Experience the ultimate space warfare in this controversial bestseller from acclaimed author Robert A. Heinlein. "The Bug War" has arrived, and the Terran Mobile Infantry is the only hope for humanity against these frightening and deadly enemies. Join a future recruit as he endures the toughest boot camp in the Universe and prepares for battles that could mean life or death.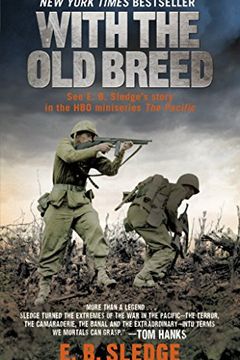 This powerful memoir follows the firsthand experience of a Marine in the Pacific Theatre during World War II. Based on notes kept secretly in a copy of the New Testament, the author captures the intensity and danger of war with unwavering honesty. Gain insight into the transformative experiences that shaped the author's emotions, mindset, and understanding of humanity.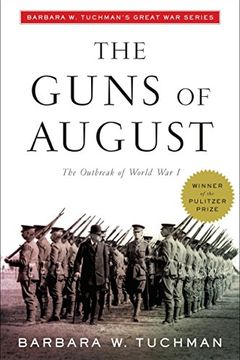 Discover the fascinating events and people that led to World War I with this Pulitzer Prize-winning book. The author, Barbara Tuchman, provides intricate details and an expert understanding of the subject that will leave readers captivated. Throughout this historical survey, Tuchman reveals how the war started, why it began, and how it could have been prevented. THE GUNS OF AUGUST offers an engaging perspective on a critical moment in world history that is not to be missed.
The Forever War by Dexter Filkins
America's War for the Greater Middle East by Andrew J. Bacevich
The Pentagon Wars by James G. Burton
Red Platoon by Clinton Romesha
Turn the Ship Around! by L. David Marquet
Battle Cry of Freedom by James M. McPherson
Call Sign Chaos by Jim Mattis
A Bright Shining Lie by Neil Sheehan
Ender's Game by Orson Scott Card
On China by Henry Kissinger
The Outpost by Jake Tapper
Generation Kill by Evan Wright
Old Man's War by John Scalzi
The Good Soldiers by David Finkel
Personal Memoirs of Ulysses S. Grant by Ulysses S. Grant
Start with Why by Simon Sinek
The Liberator by Alex Kershaw
The Forever War by Joe Haldeman
The Good War by Studs Terkel
The Face of Battle by John Keegan
Leading Change, With a New Preface by the Author by John P. Kotter
The Dog Who Could Fly by Damien Lewis
Sergeant Rex by Mike Dowling
On War by Carl von Clausewitz
Blood on the Risers by John Leppelman
Lincoln and His Generals by T. Harry Williams
Always Faithful by William W. Putney
Dogs Of War by Lisa Rogak
A Paper Hug by Stephanie Skolmoski
Countdown 'til Daddy Comes Home by Kristin Ayyar
Grunts by John C. McManus
Buddy the Soldier Bear by Marie Joy
Brave Like Me by Barbara Kerley
I Love You Near and Far by Marjorie Blain Parker
My Army - Coloring Book - Kindergarten Kids Ages 4-6 by Rachel Mintz
For Whom the Bell Tolls by Ernest Hemingway
Missionaries by Phil Klay
Descent into Chaos by Ahmed Rashid
Memoir of a Revolutionary Soldier by Joseph Plumb Martin