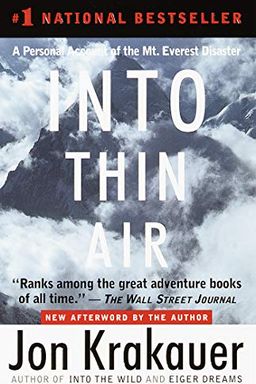 A journalist's harrowing first-hand account of the tragic 1996 Mount Everest disaster that claimed five lives and left countless more in disarray. This epic narrative explores the dangers of mountain climbing and the consequences of reckless decisions, as well as the intense emotional toll on survivors.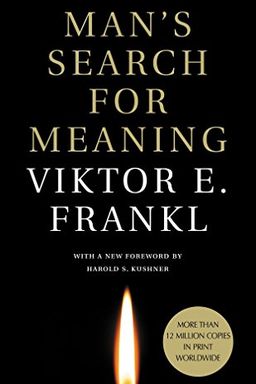 Discover how to find meaning in suffering and move forward with renewed purpose by exploring the riveting memoir of a psychiatrist who survived Nazi death camps. In this influential book, based on his own experience and the stories of his patients, the author argues that we cannot avoid suffering but we can choose how to cope with it and find meaning in it through his theory of logotherapy. This book is a must-read for anyone searching for significance in the act of living.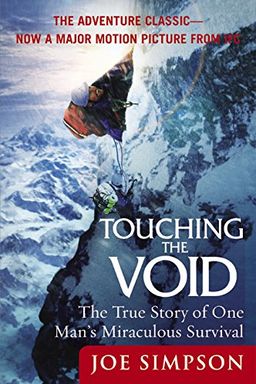 A thrilling and emotional true story of survival in the treacherous Peruvian Andes. When climbing partners Joe and Simon reach the summit of Siula Grande, they have no idea what horrors await them on the descent. After an unthinkable tragedy, Simon is forced to make a gut-wrenching decision that tests their friendship to the limit. Touching the Void is a gripping and heart-wrenching tale of human endurance and the power of friendship.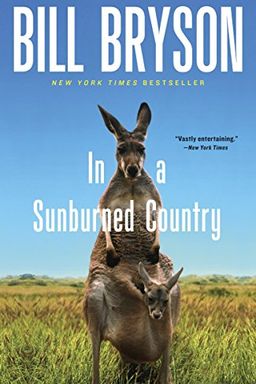 Discover the wonders of Australia with a hilarious and informative travelogue from a bestselling author. Despite its deadly wildlife, Australia captivates Bill Bryson with its friendly locals, spectacular scenery, and fascinating history. This engaging performance combines humor, wonder, and curiousity to take you beyond the beaten tourist path and introduce you to a land of clean cities, cold beer, and constant sunshine. Let Bill Bryson be your perfect guide to this immense and fortunate land.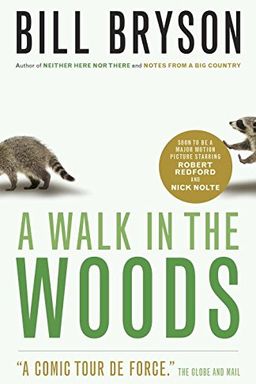 Embark on a hilariously entertaining journey along the world's longest continuous footpath, The Appalachian Trail. Join Bill Bryson on this gruelling 2,000-mile hike through some of the most spectacular landscapes in North America, as well as its poverty-stricken and primitive backwoods areas. With Bryson's witty humor and unique perspective, A Walk in the Woods is the perfect adventure for any reader seeking a good laugh and a thrilling outdoors experience.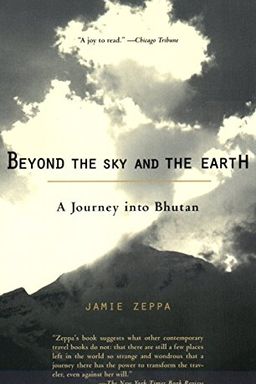 A fascinating autobiographical work that chronicles a Canadian woman's transformative journey in Bhutan, a remote Buddhist kingdom in the Himalayas. Beyond the Sky and the Earth offers a rare glimpse into the day-to-day life of Bhutan's people and culture, as well as a personal awakening that transcends cultures. From overcoming culture shock to falling in love with the country, readers will be entranced by Zeppa's lyrical prose and passionate descriptions of Bhutan's beauty. A must-read for anyone craving an adventure and looking for an enlightening read.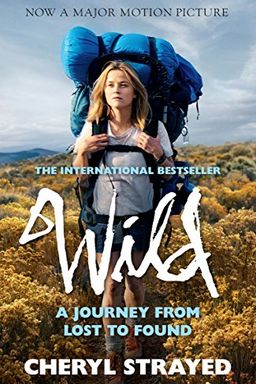 Wild
A Journey from Lost to Found
A woman who has lost everything decides to walk 1,100 miles of the west coast of America alone. With no experience in long-distance hiking, she sets out to piece together a life that has crumbled in the wake of her mother's death.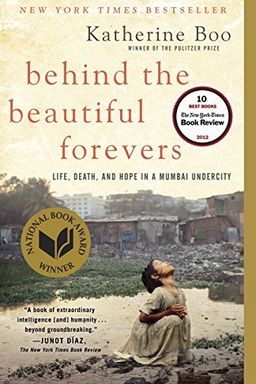 This riveting non-fiction book by a Pulitzer Prize winner tells the dramatic story of families in Annawadi, a makeshift settlement in the shadow of luxury hotels near the Mumbai airport, striving for a better life amidst global change and inequality. Through the eyes of Abdul, an enterprising teenager, Asha, a woman of formidable ambition, and Kalu, a young thief, readers witness the electric hope the residents of Annawadi feel as India begins to prosper. But false accusations, brutal tensions, and the onset of global recession threaten to derail these dreams. With humor and deep insight, Behind the Beautiful Forevers is a powerful reminder of the resilience and humanity of those living in the world's hidden corners. Winner of multiple awards and named one of the best books of the year by major publications, this book is a literary masterpiece that will change the way you see and feel.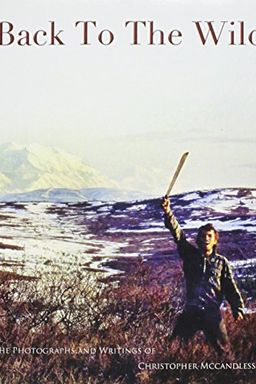 This captivating book, titled "Back to the Wild," features original photographs, postcards, and journal entries from Christopher McCandless's two-year journey through the Western United States, Mexico, Canada, and Alaska. Christopher's journey, brought to life through his powerful writings and stunning visuals, will take you on an emotional and introspective journey of your own. You'll also get a glimpse into the lives of those he impacted along the way, including Hal Holbrook, Wayne Westerberg, and Jan Burres. Don't miss this powerful and unforgettable read.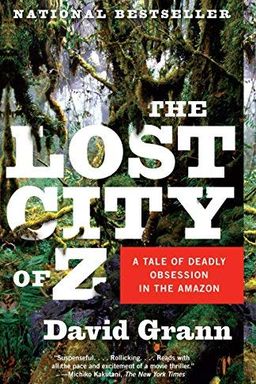 The Lost City of Z
A Tale of Deadly Obsession in the Amazon (Vintage Departures) By David Grann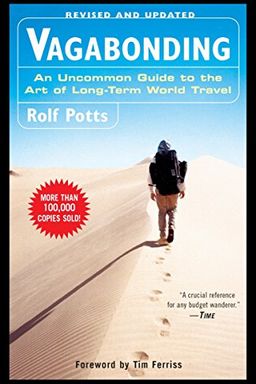 Vagabonding
An Uncommon Guide to the Art of Long-Term World Travel
Discover how to explore the world on your own terms with Vagabonding. From six weeks to two years, Rolf Potts shows how anyone with an independent spirit can finance, plan, and make the most of extended overseas travel. Learn how to adjust to life on the road, work and volunteer abroad, and handle travel adversity. Vagabonding is an outlook on life that fosters creativity, discovery, and personal growth. Join the Vagabonding community at www.vagabonding.net.
A Year in Provence by Peter Mayle
Catfish and Mandala by Andrew Pham
The Beach by Alex Garland
The Alchemist by Paulo Coelho
The Lost City of Z by David Grann
Turn Right at Machu Picchu by Mark Adams
Walking the Amazon by Ed Stafford
Sihpromatum by Savannah Grace
127 Hours by Aron Ralston
On the Road by Jack Kerouac
WorldTrek by Russell Fisher