Best Books on Emotional Intelligence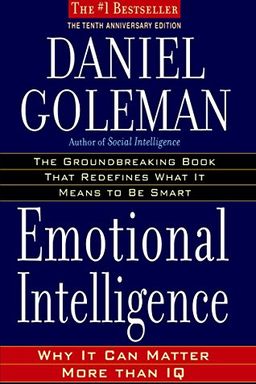 This insightful book by Daniel Goleman explores the importance of emotional intelligence in determining success, happiness, and overall well-being. Goleman offers a new perspective on the role of our "two minds" - the rational and the emotional - and reveals the five crucial skills of emotional intelligence. Through vivid examples, readers will gain a deeper understanding of how emotional intelligence impacts relationships, work, and physical health. The best part? Emotional literacy can be developed at any point in life, making this a must-read for parents, teachers, business leaders, and anyone interested in personal growth.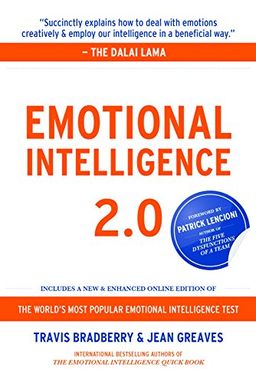 This book offers a revolutionary program that helps individuals identify and build their emotional intelligence (EQ) skills, allowing them to consistently perform their life objectives. This edition includes a passcode for access to the world's bestselling emotional intelligence test, allowing readers to measure their EQ and pinpoint specific emotional intelligence strategies to increase their scores. With sound research, memorable stories, and practical strategies, this book is a must-read for those looking to improve their personal and professional success.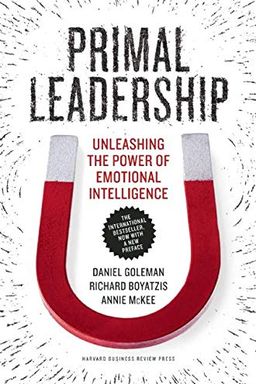 Discover how emotional intelligence plays a critical role in effective leadership with this book. Explore the traits that make a great leader, examine different leadership styles, and learn practical steps for developing your own leadership skills. This updated edition features insightful new preface by the authors.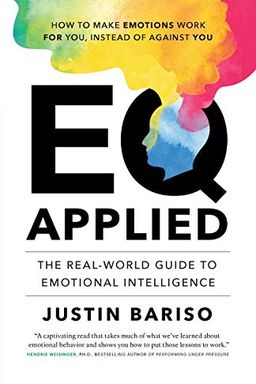 EQ Applied
The Real-World Guide to Emotional Intelligence
Learn how to develop your emotional intelligence with EQ Applied. Justin Bariso's book combines scientific research, high-profile examples, and personal stories to teach you how to channel your strongest feelings in a way that helps, not harms you—or others. With practical tools and exercises, you'll learn how to break down barriers and improve the quality of your relationships, as well as how to replace bad habits with healthier ones. This book will help you understand yourself better, make wiser decisions, and develop your more authentic self.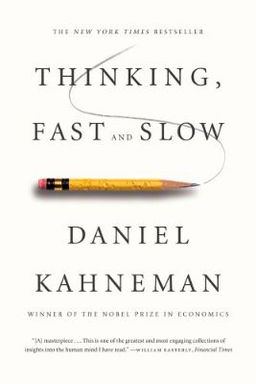 Explore the inner workings of the mind in this groundbreaking book that explains the two systems that drive the way we think. System 1 is fast, emotional, and intuitive while System 2 is slower, more analytical, and logical. Discover the benefits and drawbacks of both systems and learn how to tap into the benefits of slow thinking. With practical insights into decision-making in both our personal and professional lives, this book is a must-read for anyone looking to guard against mental pitfalls and gain a deeper understanding of the way we think.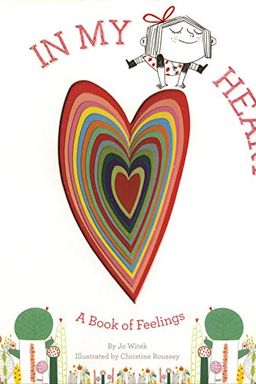 In My Heart by Jo Witek is a beautifully illustrated book exploring the vast range of emotions that our hearts can feel. From happiness to sadness, bravery to shyness, readers will be able to identify and articulate their feelings with the help of this lyrical and empowering book. With a die-cut heart on each spread, this book is sure to capture the hearts of both children and adults alike.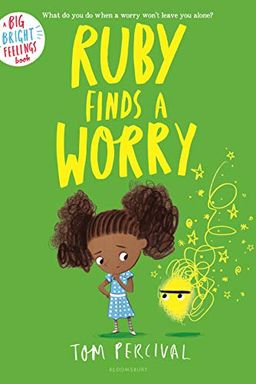 A young girl named Ruby discovers a Worry that won't leave her alone, growing bigger each day until it's all she can think about. But when she befriends a boy, she learns that everyone has worries and there's a way to get rid of them. This poignant story is perfect for discussing emotional intelligence and hidden anxieties with children.
Discover the key to raising confident and emotionally healthy children with this groundbreaking guide. With a focus on equipping children with the skills they need to regulate their emotions, acclaimed psychologist and researcher John Gottman provides a five-step "emotion coaching" process that teaches parents how to recognize, label, and help their children understand and manage their feelings. This book is a must-read for any parent looking to enrich their bond with their child and contribute to their long-term emotional well-being.
Discover the power of emotional intelligence with this collection of 10 must-read articles by top experts in the field. Explore strategies for better managing your emotions, making empathetic decisions, and building resilience in tough situations. With insights from Daniel Goleman's groundbreaking work on emotional intelligence, this book will help you boost your emotional skills and achieve greater professional success. Learn to monitor and channel your emotions, manage conflict within your team, and develop emotional agility to reach your goals.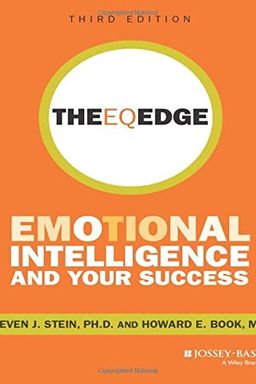 Discover the key to personal and professional growth with The EQ Edge. This international bestseller explores the power of emotional intelligence and how it can help you build more meaningful relationships, boost your confidence, and respond to challenges with enthusiasm. Authors Steven J. Stein and Howard E. Book provide fascinating insights into what it takes to succeed in a variety of fields, from law enforcement to HR professionals. Learn how to assess your own EQ and develop it to achieve success in all areas of your life.
Wired to Care by Dev Patnaik
At the Heart of Leadership by Joshua Freedman
The Body Keeps the Score by Bessel van der Kolk
Stand Tall, Molly Lou Melon by Patty Lovell
The Invisible Boy by Trudy Ludwig
What Should Danny Do? by Adir Levy
The Most Magnificent Thing by Ashley Spires
How Full Is Your Bucket? For Kids by Tom Rath, Mary Reckmeyer
The 7 Habits of Highly Effective People by Stephen R. Covey
Your Brain at Work by David Rock
The Way I Feel by Janan Cain
The Language of Emotions by Karla McLaren
Emotional Agility by Susan David
The Girl Who Never Made Mistakes by Mark Pett
The Empathy Factor by Marie R. Miyashiro
By Daniel Goleman Leadership by
Working with Emotional Intelligence by Daniel Goleman