Best Books on Introverts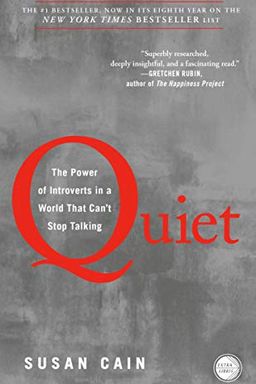 Quiet
The Power of Introverts in a World That Can't Stop Talking
Discover the power of introverts with this insightful book. Susan Cain explores how society undervalues introverts and their contributions, from Rosa Parks to Steve Wozniak. Through research and real-life stories, Quiet charts the rise of the Extrovert Ideal and introduces successful introverts who often thrive in quiet environments. Prepare to see introverts in a new light and gain a fresh perspective on how we view ourselves and others.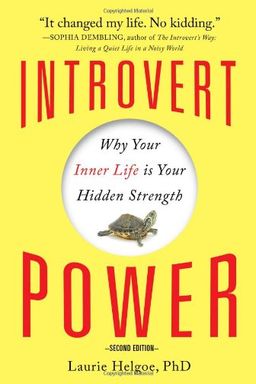 Discover the power of being an introvert with this groundbreaking book by psychologist Laurie Helgoe. More than half of Americans are introverted, yet our culture is geared towards extroversion. Helgoe shows that introverts can capitalize on their inner source of power with ideas for claiming private space, carving out time to think, and dealing effectively with parties and crowds. With the voices of several introverts included, this book is a blueprint for how to embrace solitude and find strength in bearing introversion.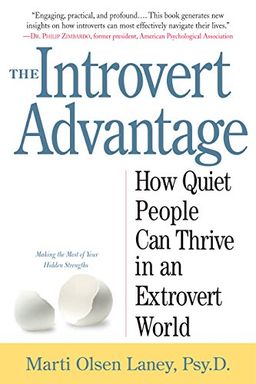 Discover "The Introvert Advantage," a guide for introverts to embrace their unique strengths and succeed in an extroverted world. Learn coping strategies, energy management tactics, and hundreds of valuable tips for relationships, parenting, socializing, and the workplace. Whether you're an introvert or love someone who is, celebrate your temperament and live a well-lived life with this insightful book.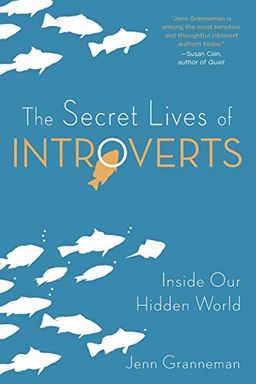 Discover the secret inner world of introverts and learn to work with your nature, rather than against it, with this compassionate guide and manifesto by Jenn Granneman. Drawing from scientific research, in-depth interviews, and personal experience, Granneman explores the clockwork behind introverts' minds and reveals why so many people get it wrong. Learn how to flourish in relationships, find fulfillment in the workplace, and mine your rich inner world for creativity and insight. Empowering and myth-busting, The Secret Lives of Introverts is a must-read for all the quiet ones and the people who love them.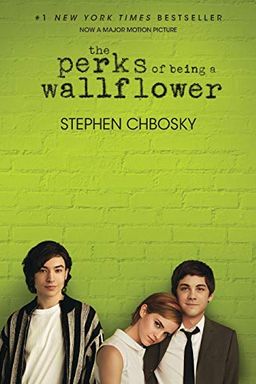 Experience the highs and lows of high school in this coming-of-age tale. Follow the journey of a teenager as he navigates first dates, family drama, new friends, and the thrills and dangers of sex and drugs. Along the way, discover the power of friendship and the resilience of the human spirit in the face of adversity. Don't miss out on this poignant and wild ride of growing up.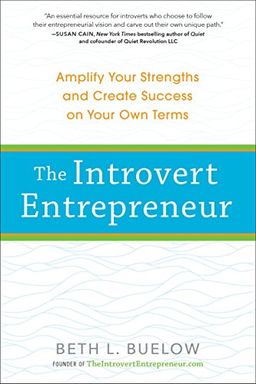 Discover how introversion and entrepreneurship can go hand in hand with this practical guide. Written by professional coach Beth Buelow, this book is filled with insightful advice on how introverts can harness their natural gifts, like curiosity and independence, to succeed in business. Learn how to overcome common challenges, such as networking, marketing, and self-promotion, and develop leadership skills and a growth mindset. Hear from successful introverted entrepreneurs who have made a difference in the business world without compromising their core personality.
This classic tale tells the story of an orphaned young woman named Jane who struggles with feeling like an outcast. When she is hired to care for a young ward at Thornfield Hall, she falls in love with the brooding and mysterious owner, Edward Rochester. However, there is a terrifying secret lurking within the halls of Thornfield, and Jane must face difficult decisions about her future. Will she be left heartbroken and exiled once again?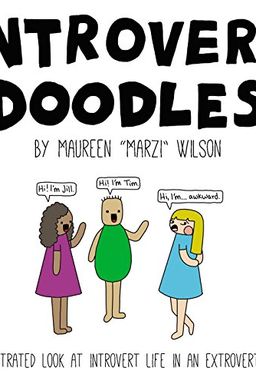 Introvert Doodles is a relatable and charming illustrated book that celebrates the joys and struggles of being an introvert. With wit and humor, the author Marzi takes readers on a journey through the awkward and hilarious moments of introverted life, offering wisdom and self-affirmation to introverts of all ages. Whether you enjoy peace and quiet, prefer staying in with a good book, or find yourself making excuses to skip social events, you'll find a kindred spirit in Marzi's delightful doodles.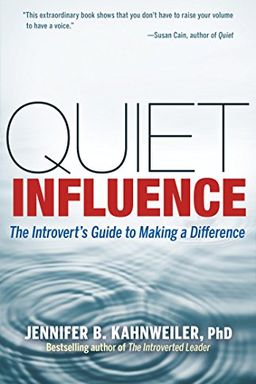 Discover how introverts can use their natural strengths to have a powerful influence in the world around them. Jennifer Kahnweiler's book identifies six unique strengths possessed by introverts and uses real-world examples, exercises, and tools to help readers increase mastery of these strengths. Take the Quiet Influence Quotient quiz to see how well you're already using these strengths and learn how to use them more effectively.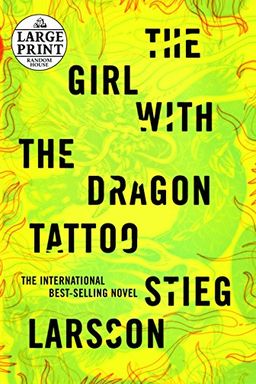 Discover a thrilling murder mystery that combines family saga, love story, and financial intrigue in one complex yet atmospheric novel. Follow journalist Mikael Blomkvist and the enigmatic hacker Lisbeth Salander as they delve deep into a dark world of corruption to uncover the truth behind the disappearance of a wealthy family scion over 40 years ago. Don't miss out on this satisfyingly entertaining read.
The Introvert's Edge by Matthew Owen Pollard
Fangirl by Rainbow Rowell
Sorry I'm Late, I Didn't Want to Come by Jessica Pan
The Introvert's Way by Sophia Dembling
The Awakened Introvert by Arnie Kozak
The Invisible Boy by Trudy Ludwig
Ready Player One by Ernest Cline
Subliminal by Leonard Mlodinow
Tell the Wolves I'm Home by Carol Rifka Brunt
Quiet Power by Susan Cain
The Highly Sensitive Person by Elaine N. Aron
The Empathy Exams by Leslie Jamison
Glaciers by Alexis M. Smith
The Irresistible Introvert by Michaela Chung
Introverts in Love by Sophia Dembling
The Complete Sherlock Holmes by Arthur Conan Doyle
The Complete Sherlock Holmes by Arthur Conan Doyle
Stand Tall, Molly Lou Melon by Patty Lovell
Quiet Girl in a Noisy World by Debbie Tung
The Adventures of Sherlock Holmes by Arthur Conan Doyle
The Complete Poems of Emily Dickinson by Emily Dickinson
Thinking, Fast and Slow by Daniel Kahneman
The Name Jar by Yangsook Choi
The Phantom Tollbooth by Norton Juster
Mindset by Carol S. Dweck
Selected Poems of Dickinson by Emily Dickinson
Barking Up the Wrong Tree by Eric Barker
The Waves by Virginia Woolf
Shh! We Have a Plan by Chris Haughton
Brave Girl by Michelle Markel
You Are Not Small by Anna Kang
Decibella and Her 6-Inch Voice by Julia Cook
You Are a Badass by Jen Sincero
Willow's Whispers by Lana Button
Train Dreams by Denis Johnson
Confident You by S J Scott
When No One is Watching by Eileen Spinelli