Best Christian Books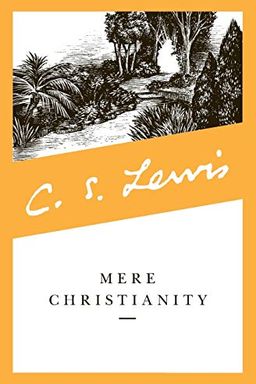 This powerful and practical book is one of the most beloved and popular introductions to the Christian faith ever written. It gathers C. S. Lewis' legendary radio talks, in which he set out to "explain and defend the beliefs common to almost all Christians." Without denominational boundaries, Lewis offers a strong and rational argument for the Christian faith that is both timeless and relevant to modern readers. This book is a testament to Lewis' reputation as one of the most important writers and thinkers of our time and has sold millions of copies worldwide.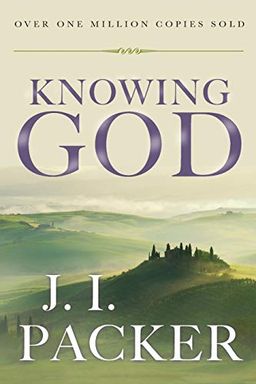 Discover the wonder and joy of knowing God with this thought-provoking guide. Written by a renowned theologian, it combines knowing about God with developing a close relationship with Jesus Christ. Divided into three sections, the guide explores the reasons for knowing God, his attributes, and the benefits of a close relationship with him. With an engaging and practical tone, this book enriches the Christian understanding of God and offers advice on how to form a deeper connection with him. Christianity Today voted it one of the top 50 books that shaped evangelicals, and this updated edition features Americanized language and a new preface by the author.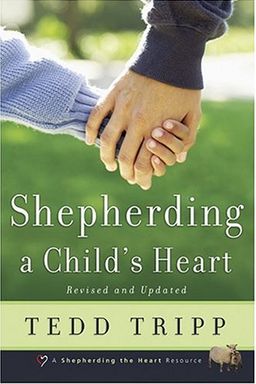 Learn how to reach the heart of your child with Shepherding a Child's Heart. This insightful book helps parents of children of any age understand the importance of guiding their child's heart towards a fulfilling life. Written with practical perspectives and procedures, this book is a must-read for parents looking to connect with their child on a deeper level.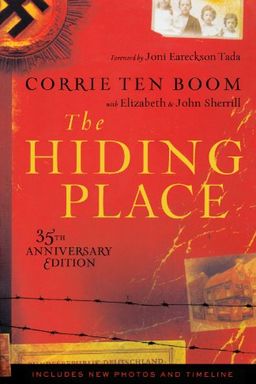 Discover a powerful true story of courage, faith, and sacrifice during the Nazi occupation of Holland. Follow the lives of Corrie ten Boom and her family as they become leaders in the Dutch Underground, risking everything to hide Jewish people in their home and aiding their escape from the Nazis. This moving tale of love, hope, and resilience in the face of unimaginable hardship is a testament to the strength of the human spirit.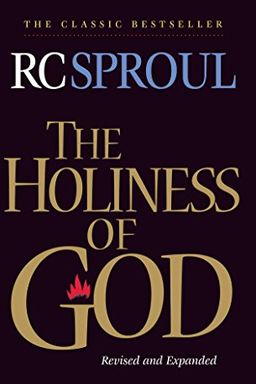 This limited edition 25th anniversary book dives deep into the biblical depiction of God's holiness and why it is central to Christian living. Written by R.C. Sproul, it highlights the necessary struggle of encountering God's holy presence and how it cures our tendency to rely on our own righteousness for salvation. A must-read for those seeking a God-centered and God-honoring theology.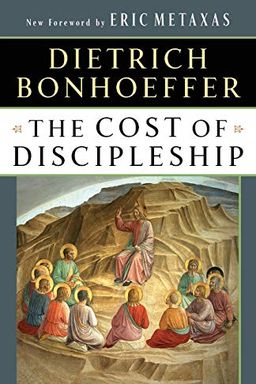 An important theologian of the twentieth century explores the relationship between humans and the teachings of Jesus in this classic text on ethics, humanism, and civic duty. Through a seminal reading of the dichotomy between "cheap grace" and "costly grace," the author illuminates the demands of sacrifice and ethical consistency necessary for true discipleship. This thought-provoking work inspires a new type of leadership grounded in the Gospel, Christian humanism, and a sense of civic duty.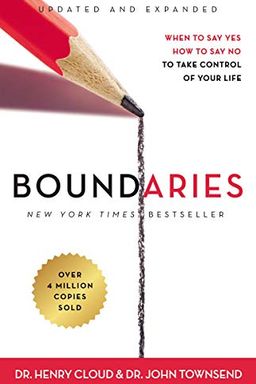 Boundaries
When to Say Yes, How to Say No To Take Control of Your Life
Learn how to set healthy boundaries in all areas of your life with this New York Times bestselling book. Drs. Henry Cloud and John Townsend provide biblically based answers on tough questions, such as "Can I set limits and still be a loving person?" and "Why do I feel guilty when I consider setting boundaries?" The updated and expanded edition also addresses boundaries in the digital age, online dating, single parenting, and the workplace. Unpacking ten laws of boundaries, you'll discover firsthand how sound boundaries can bring new health to your relationships and give you the freedom to walk as the loving, fulfilled individual you were created to be.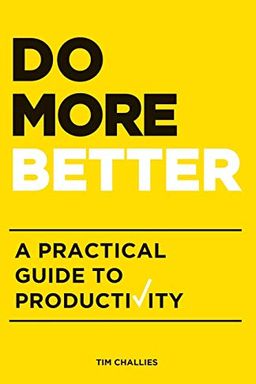 Discover the secrets to better productivity with this practical guide from Tim Challies. As a husband, father, and church leader, Challies understands the struggles of balancing multiple responsibilities in today's digital world. Learn about common obstacles to productivity, the purpose behind it, and essential tools for success. With bonus material on taming your email and 20 helpful tips, Do More Better will help you structure your life to accomplish your goals, all while staying calm and confident.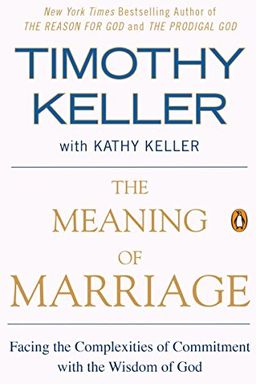 Discover the keys to long-lasting happiness in marriage with this insightful book by a renowned pastor and his wife. Using the Bible as a guide, they challenge modern-day assumptions about romance and divorce to show that the true meaning of marriage is to bring us closer to God and bring more joy to our lives. Whether you're single, skeptical, engaged, or a long-time married couple, this book will inspire and guide you towards a successful and fulfilling marriage. Essential reading for those who want to deepen their love and understanding in life.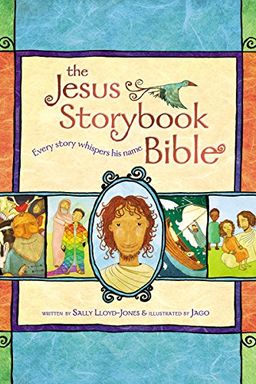 Teach children about God's love with The Jesus Storybook Bible - the unique Bible that tells the story beneath all stories in the Old and New Testaments, pointing to Jesus as our Savior. With visually captivating illustrations and easy-to-understand language, children will see that Jesus is at the center of God's big story of salvation. Ideal for children ages 4-12, this bestselling book contains 21 Old Testament stories and 23 New Testament stories. Perfect for parents, grandparents, pastors, and teachers, and also for adults looking for a fresh approach to exploring the Bible.
A Lineage of Grace by Francine Rivers
The Cross of Christ by John Stott
Trusting God by Jerry Bridges
Spiritual Disciplines for the Christian Life by Donald S. Whitney
The 5 Love Languages of Children by Gary Chapman
Grace Based Parenting by Tim Kimmel
What's Best Next by Matt Perman
Spurgeon by Arnold A. Dallimore
Bringing Up Boys by James C. Dobson
NIV Life Application Study Bible, Second Edition, Personal Size by Tyndale
The Prodigal God by Timothy Keller
The Pursuit of God by A. W. Tozer
A Praying Life by Paul E. Miller
Humility by Andrew Murray
The Case for Faith by Lee Strobel
Uninvited by Lysa Terkeurst
More Than a Carpenter Personal Evangelism Pack by Josh D. McDowell
Systematic Theology by Wayne Grudem
Just Do Something by Kevin Deyoung
The Discipline of Grace by Jerry Bridges
When Helping Hurts by Steve Corbett
When People Are Big and God is Small by Edward T. Welch
The Sacred Search by Gary Thomas
Humility by C. J. Mahaney
The Rare Jewel of Christian Contentment. Containing Eighteen Rules for the Obtaining This Excellent Grace. A Treatise Worthy to be Highly Prized, and ... Children of God While in This Vale of Tears by Jeremiah Burroughs
Treasuring Christ When Your Hands Are Full by Gloria Furman
Desperate by Sally Clarkson Sarah Mae
The Ministry of Motherhood by Sally Clarkson
Simply Christian by N. T. Wright
Pressing Pause by Karen Ehman
The Lifegiving Parent by Sally Clarkson
Give Them Grace by Elyse M. Fitzpatrick
Raising Grateful Kids in an Entitled World by Kristen Welch
Created for Work by Bob Schultz
Kingdom Calling by Amy L. Sherman
God at Work by Gene Edward Veith Jr.
Bringing Up Girls by James C. Dobson
Intended for Pleasure by Ed Wheat
Mark of the Lion Series by Francine Rivers
The Valley of Vision by Arthur Bennett
Fervent by Priscilla Shirer
Redeeming Love by Francine Rivers
Everybody, Always by Bob Goff
Knowledge of the Holy by A. W. Tozer
My Utmost for His Highest by Oswald Chambers
It's Not Supposed to Be This Way by Lysa Terkeurst
The Power of a Praying® Wife by Stormie Omartian
Battlefield of the Mind by Joyce Meyer
The Practice of the Presence of God by Brother Lawrence
Chosen by God by R. C. Sproul
Every Good Endeavor by Timothy Keller
The Autobiography of George Muller by George Muller
Jesus the King by Timothy Keller
Sacred Marriage by Gary Thomas
A Gospel Primer for Christians by Milton Vincent
The Normal Christian Life by Watchman Nee
Single, Dating, Engaged, Married by Ben Stuart
The Attributes of God by Arthur W. Pink
Walking with God through Pain and Suffering by Timothy Keller
Living Life Backward by David Gibson
Lectures To My Students by Charles Spurgeon
Loving the Little Years by Rachel Jankovic
The Biggest Story by Kevin Deyoung
Having a Mary Heart in a Martha World by Joanna Weaver
100 Days to Brave by Annie F. Downs
Pilgrim's Progress by John Bunyan
Christianity by Diarmaid MacCulloch
Basic Christianity by John Stott
The Best Yes by Lysa Terkeurst
What Did You Expect? by Paul David Tripp
I Prayed for You by Jean Fischer
Awaken by Priscilla Shirer
The Lifegiving Home by Sally Clarkson
Overcoming Sin and Temptation by John Owen
Finally Free by Heath Lambert
Total Truth by Nancy Pearcey
The Mission of Motherhood by Sally Clarkson
Kind Is the New Classy by Candace Cameron Bure
The Complete Works of E. M. Bounds by E. M. Bounds
Imperfect Disciple by Jared C Wilson
God Gave Us Christmas by Lisa Tawn Bergren
Becoming MomStrong by Heidi St. John
God's Very Good Idea by Trillia Newbell
Wait and See by Wendy Pope
Finally Alive by John Piper