Best Cyberpunk Books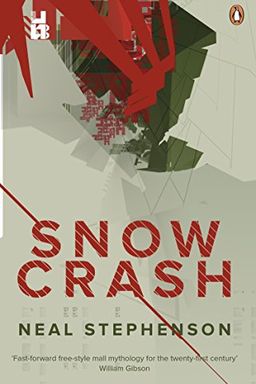 Step into the Metaverse, a cyberspace where anything goes. Snow Crash has hit the market - a cyberdrug and computer virus that infects the user behind the avatar. Follow Hiro, a freelance hacker and the Metaverse's top swordfighter, and Y.T., a mouthy teenage girl, as they navigate a reality altered by Snow Crash. With themes spanning linguistics, religion, computer science, politics, philosophy, cryptography, and even pizza delivery, this fast-paced adventure is a glimpse into the not-too-distant future.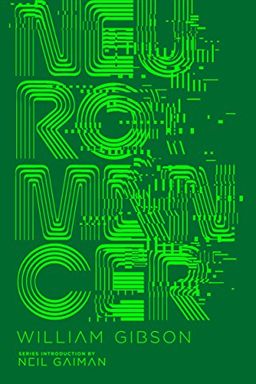 Experience a world within a world where technology and art collide in Neuromancer, a cyberpunk sci-fi masterpiece that rivals the likes of 1984 and Brave New World. Follow Henry Dorsett Case, once the sharpest data-thief in the business, on a dangerous quest to take down a powerful artificial intelligence controlled by ominous business magnates. With award-winning writing and a gripping plot, Neuromancer challenges our assumptions about technology and ourselves, forever changing the landscape of our imaginations.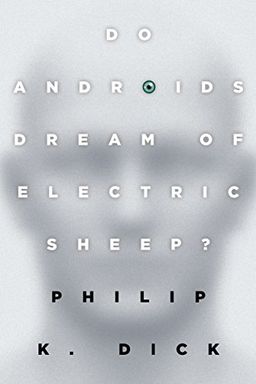 In a dystopian future, a bounty hunter named Rick Deckard is tasked with finding and killing rogue androids who look exactly like humans. But as he delves deeper into his assignment, he begins to question his own humanity and the morality of his actions. Will he be able to carry out his task, or will he side with the very beings he was sent to destroy? "Do Androids Dream of Electric Sheep?" poses thought-provoking questions about what it means to be alive and explores the thin line between man and machine.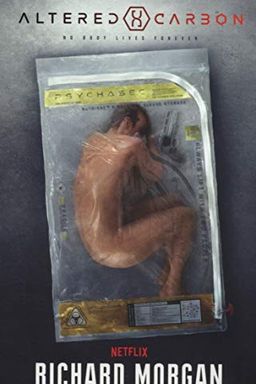 Altered Carbon
Netflix Altered Carbon book 1 (Gollancz S.F.) [Jan 30, 2018] Morgan, Richard
In a society where human consciousness can be stored in a new body, death is no longer final. Kovacs, a former U.N. Envoy, is resleeved after a painful death and thrown into a dangerous conspiracy. This action-packed sci-fi novel is a must-read and soon to be a Netflix series.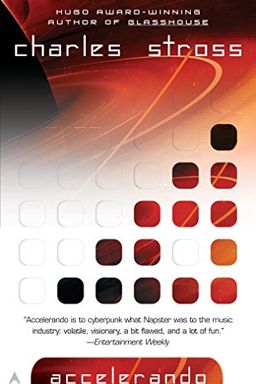 Imagine a world where artificial intelligence and biotechnological beings have surpassed the limits of human intellect, and extraterrestrial life is glimpsed around every corner. This book follows three generations of the Macx clan as they navigate this posthuman era and struggle to survive against a systemic threat that is dismantling the nine planets of the solar system. The fate of all of humanity rests in the hands of Sirhan, Amber's son, as he uncovers the truth about this unimaginable threat.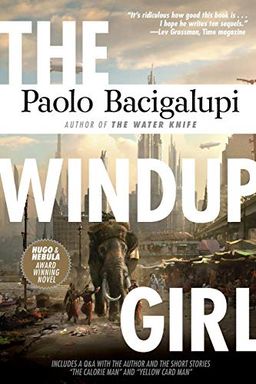 In a world where calorie companies control everything and bio-terrorism is a tool for profit, a company man combs Bangkok for extinct foodstuffs. There, he meets Emiko, an engineered being abandoned on the streets, who must navigate a chilling near future. Paolo Bacigalupi's award-winning novel explores the consequences of making calories currency and the impact of bio-engineering on humanity.
In SYNNERS, a classic of cyberpunk fiction, human "synthesizers" take images from performers' brains to create a product for sale in a world where new technology spawns new crimes. The line between technology and humanity is blurred, creating a fused reality where encounters with the external world are incidental. This novel, written by a founder of cyberpunk, is a must-read for fans of the genre.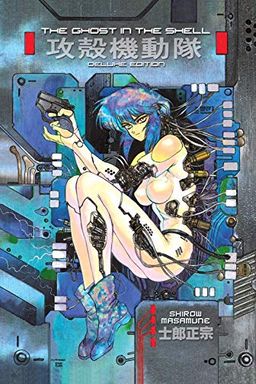 In a world where man and machine have merged, cyborg superagent Major Motoko Kusanagi is on a mission to track down terrorists and cybercriminals who threaten humanity. When she encounters a "ghost hacker" named the Puppeteer, Kusanagi delves into a mind-bending world of consciousness and the human soul. From the award-winning creator of Appleseed and Dominion comes The Ghost in the Shell, a thought-provoking manga about politics, technology, and metaphysics that inspired an internationally acclaimed animated film.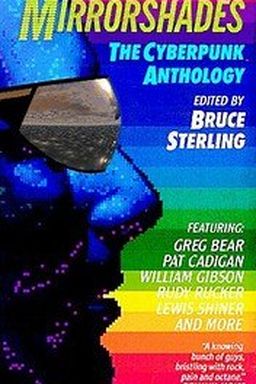 Get ready for a collection of short stories that will transport you to a world of high-tech societies and low-life hustlers. Dubbed "cyberpunk," these tales feature a hard-edged, street-wise prose that imagines frighteningly probable futures. This definitive collection is a must-read for fans of the genre.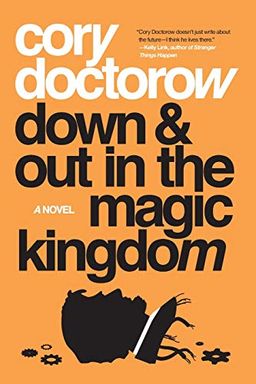 In this transhuman future, Jules has fulfilled his childhood dream of living in Disney World – the greatest artistic achievement of the 20th century. When a group threatens the artistic purity of the classic attractions, Jules goes to war to protect them. The lines between reality and illusion blur, and Jules must fight for what he believes in, even if it means dying for it.
The Stars My Destination by Alfred Bester
Hardwired by Walter Jon Williams
Schismatrix Plus by Bruce Sterling
Trouble and Her Friends by Melissa Scott
Akira, Vol. 1 by Katsuhiro Otomo
The Diamond Age by Neal Stephenson
Transmetropolitan, Vol. 1 by Warren Ellis
Count Zero by William Gibson
Infomocracy by Malka Older
The World of Cyberpunk 2077 by Marcin Batylda
When Gravity Fails by George Alec Effinger
The Ware Tetralogy by Rudy Rucker
Mindplayers by Pat Cadigan
The Glass Hammer by K. W. Jeter
Moxyland by Lauren Beukes
Metrophage by Richard Kadrey
Mona Lisa Overdrive by William Gibson
The Fortunate Fall by Raphael Carter
Screwtop / The Girl Who Was Plugged In by James Tiptree Jr.
The Electric Church by Jeff Somers
Distraction by Bruce Sterling
Company Town by Madeline Ashby
Chasm City by Alastair Reynolds
Radicalized by Cory Doctorow
Behind Blue Eyes by Anna Mocikat
Ghosts of Tomorrow by Michael R. Fletcher
Cyberpunk City Book One by D.L. Young
Tropical Punch by S.C. Jensen
The Running Game by L. E. Fitzpatrick
The Immorality Clause by Brian Parker
Quantum Dream by Gadi Migdal
The Psychic's Memoirs by Ryan Hyatt
Perdido Street Station by China Miéville
Otherland by Tad Williams
Cyberpunk by Victoria Blake, William Gibson, Bruce Sterling, Lewis Shiner, Jonathan Lethem, Benjamin Parzybok, Kim Stanley Robinson, David Marusek, Paul Tremblay
Fluorescent Black by M. F. Wilson
Night Sky Mine by Melissa Scott
Data Runner by Sam A. Patel
Crashcourse by Wilhelmina Baird
Frank Miller's Ronin by Frank Miller
Portrait of a Time Tourist by Corey Mariani