Best Books on Buddhism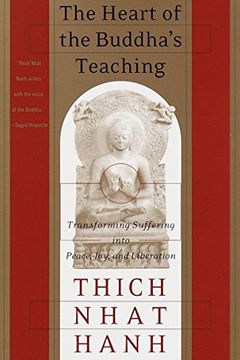 Explore the core teachings of Buddhism with Thich Nhat Hanh in The Heart of the Buddha's Teaching. Filled with comforting wisdom and clarity, Nhat Hanh shows us how the Buddha's teachings can be applied to our daily lives. Learn about the Four Noble Truths, the Noble Eightfold Path, and other significant teachings to achieve enlightenment. With added material and new insights, this book is a radiant beacon on Buddhist thought for all readers. His Holiness the Dalai Lama praises Thich Nhat Hanh for showing the connection between personal inner peace and peace on earth, while Robert Lowell calls him a "real poet."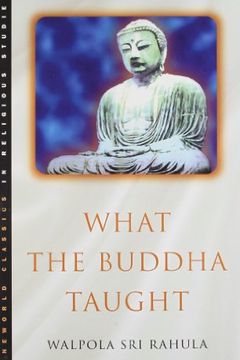 Discover the fundamental teachings of Buddhism and the words spoken by the Buddha in this insightful book. From the Buddhist attitude of mind and meditation to incorporating his teachings in the modern world, explore the appeal of this ancient practice on reflection and scholarship. Get a full account of his beliefs and a selection of texts from original Buddhist literature.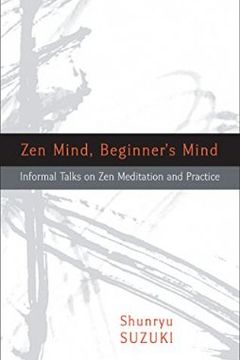 This spiritual classic offers a fresh perspective on Zen as it teaches readers to embrace a beginner's mindset. With its simple but profound teachings, readers will be guided through the basics of Zen meditation, posture, and breathing to gain insight into the perception of nonduality. Perfect for anyone seeking a clear understanding of Zen, this book artfully presents the joy of insight from cover to cover, making it a highly recommended first read on the subject.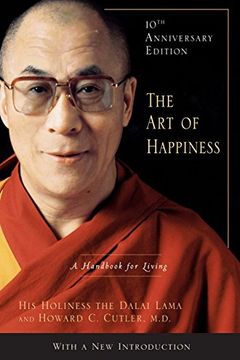 Discover the secrets to a happy life in this beloved classic, now updated with new material from the Dalai Lama and Dr. Howard Cutler. Through conversations, stories, and meditations, the Dalai Lama shares how we can defeat day-to-day anxiety, insecurity, anger, and discouragement, finding inner peace in the midst of life's obstacles. Based on 2,500 years of Buddhist wisdom, The Art of Happiness is a timeless guide for all seeking greater happiness and fulfillment.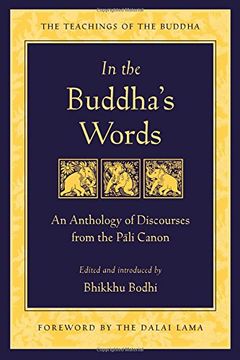 Discover the teachings of Buddha in a comprehensive anthology compiled by a renowned scholar and translator. In the Buddha's Words provides a framework, including ten thematic sections, to make it easy to navigate through the teachings of Buddha, no matter the level of experience or knowledge. Each section features essays and notes to help readers draw deeper insights from the Buddha's words. Whether you are a beginner or an expert, this valuable resource is perfect for teachers or those wanting to read Buddha's teachings on their own.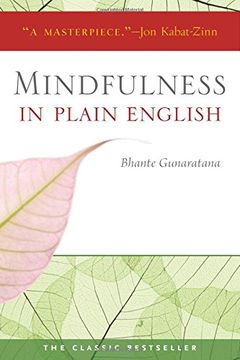 Explore the world of mindfulness and meditation with renowned meditation master Bhante Gunaratana in this step-by-step guide. Learn the myths, realities, and benefits of mindfulness as well as techniques for cultivating loving kindness. Perfect for beginners, this expanded edition offers a complete text and valuable insights into living a more productive and peaceful life.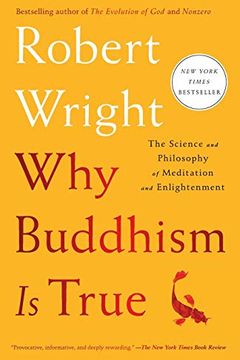 Discover how Buddhism can provide moral clarity and enduring happiness in a secular age in this groundbreaking book by a New York Times bestselling author. Drawing on psychology, philosophy, neuroscience, and meditation, the author explains how suffering arises from our inability to see the world clearly and how meditation can help us gain a deep and valid happiness. With wit and clarity, the book argues for a spiritual life in the modern age and shows how we can save ourselves from anxiety, regret, and hatred.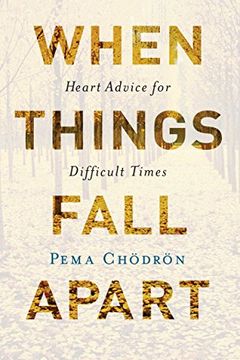 This spiritual classic offers life-changing tools for transforming suffering and negative patterns into ease and joy. Drawing from traditional Buddhist wisdom, the author shows that moving towards painful situations and becoming intimate with them can open up our hearts in unexpected ways. A must-read for those seeking personal growth and resilience.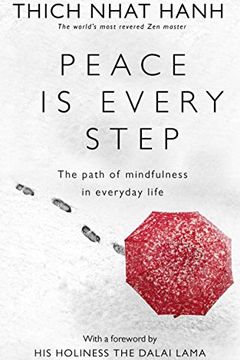 Discover how to find inner peace in every moment with this beautifully written book. Filled with commentaries, personal anecdotes, and exercises from a renowned peace activist, this book shows how deep meditative presence is available to everyone, no matter where they are. Learn how to increase self-awareness and mindfulness through conscious breathing, leading to immediate joy and peace. Gain a greater understanding of relationships with others and the world around us, inspiring action for a more peaceful society.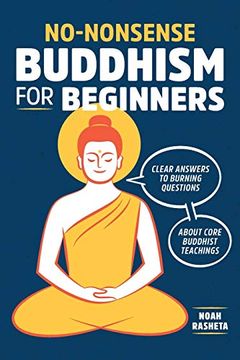 Discover the essential concepts of Buddhism and how they relate to your daily life with No-Nonsense Buddhism for Beginners. Renowned Buddhism teacher Noah Rasheta presents a practical Q&A format that simplifies the vital concepts of Buddhism into easy-to-understand ideas. Learn about the Buddha, key Buddhist concepts, the Buddha's teachings, and current Buddhist practices through a simple 4-part structure. With Everyday Buddhism Sidebars that offer down-to-earth examples, No-Nonsense Buddhism for Beginners provides the groundwork necessary for building or continuing your own Buddhist practice in a simple, conversational style.
The Book of Joy by Dalai Lama
The Dhammapada by Eknath Easwaran
The Miracle of Mindfulness by Thich Nhat Hanh
The Tibetan Book of Living and Dying by Sogyal Rinpoche
The Way of the Bodhisattva by Shantideva
Old Path, White Clouds by Thich Nhat Hanh
Awakening the Buddha Within by Lama Surya Das
Wherever You Go, There You Are by Jon Kabat-Zinn
The Art of Living by William Hart
How to Practice by Dalai Lama
The Middle Length Discourses of the Buddha by Bhikkhu Nanamoli
Open Heart, Clear Mind by Thubten Chodron
Words of My Perfect Teacher by Patrul Rinpoche
Being Upright by Reb Anderson
On the Path to Enlightenment by Matthieu Ricard
The Foundations of Buddhism by Rupert Gethin
Radiant Mind by Jean Smith
The Wisdom of No Escape and the Path of Loving-Kindness by Pema Chodron
Radical Acceptance by Tara Brach
Cutting Through Spiritual Materialism by Chogyam Trungpa
Lovingkindness by Sharon Salzberg
In Love with the World by Yongey Mingyur Rinpoche
Buddhism Without Beliefs by Stephen Batchelor
The Three Pillars of Zen by Philip Kapleau Roshi
The Art of Communicating by Thich Nhat Hanh
Beyond Religion by Dalai Lama
Siddhartha by Hermann Hesse
Mindfulness by Joseph Goldstein
The Noble Eightfold Path by Bhikkhu Bodhi
Practicing Mindfulness by Matthew Sockolov
Eight Mindful Steps to Happiness by Bhante Henepola Gunaratana
The Long Discourses of the Buddha by Maurice Walshe
One Breath at a Time by Kevin Griffin
Breath by Breath by Larry Rosenberg
The Connected Discourses of the Buddha by Bhikkhu Bodhi
Mindfulness, Bliss, and Beyond by Ajahn Brahm
Awakening of the Heart by Thich Nhat Hanh
The Numerical Discourses of the Buddha by Bhikkhu Bodhi
Buddhism by Michael Williams
The Buddha and His Teachings by Samuel Bercholz
The Poetry of Zen by Sam Hamill
The Illustrated Encyclopedia of Buddhist Wisdom by Gill Farrer-Halls
Gautama Buddha by Vishvapani Blomfield
My Spiritual Journey by Dalai Lama
You Are Here by Thich Nhat Hanh
Love for Imperfect Things by Haemin Sunim
The Wise Heart by Jack Kornfield
Think Like a Monk by Jay Shetty
Start Where You Are by Pema Chodron
The Power of Now by Eckhart Tolle
The Joy of Living by Yongey Mingyur Rinpoche, Eric Swanson
Living Buddha, Living Christ by Thich Nhat Hanh
Zen Flesh, Zen Bones by Paul Reps
Full Catastrophe Living by Jon Kabat-Zinn
The Red Scrolls of Magic by Cassandra Clare
Essential Reiki by Diane Stein
The Other Shore by Thich Nhat Hanh
The Road Home by Ethan Nichtern
The Book of Five Rings by Miyamoto Musashi
Dancing With Life by Phillip Moffitt
I Am That by Nisargadatta Maharaj
Being Peace by Thich Nhat Hanh
No Mud, No Lotus by Thich Nhat Hanh
The Places That Scare You by Pema Chodron
Living Beautifully by Pema Chodron
Out of Your Mind by Alan Watts
The Way of Zen by Alan Watts
Taking the Leap by Pema Chodron
True Love by Thich Nhat Hanh
Comfortable with Uncertainty by Pema Chodron
Zen in the Art of Archery by Eugen Herrigel
Everyday Zen by Charlotte J. Beck
An Open Heart by Dalai Lama
Awake in the Wild by Mark Coleman
The Diamond Sutra and the Sutra of Hui-neng by Wong Mou-Lam
Joyful Wisdom by Yongey Mingyur Rinpoche
Mastering the Core Teachings of the Buddha by Daniel M Ingram