Best Medical Books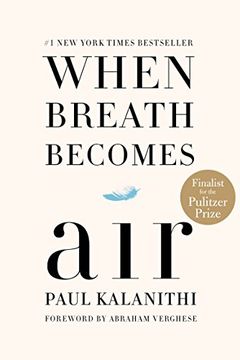 This memoir follows a neurosurgeon's journey through the diagnosis of stage IV lung cancer, leaving him to confront his own mortality. Proceeding with honesty and raw emotion, he poignantly explores life's meaning when faced with death and the challenges of being a new father while nurturing a new life as another fades away. A must-read for those seeking insight into life's profound questions.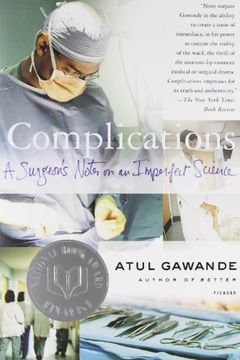 A surgeon's thought-provoking exploration of the challenges and humanity of medicine through real-life cases. Nominated for the National Book Award.
This nonfiction book by a practicing surgeon explores the universal drive to do better and how doctors strive to close the gap between best intentions and best performance. Atul Gawande shares gripping stories from battlefield surgical tents in Iraq, to labor and delivery rooms in Boston, and even to a polio outbreak in India. He studies ethical dilemmas of doctors' participation in lethal injections and the influence of money on modern medicine. Gawande gives rare insight into the elements of success and underscores the importance of diligence and ingenuity.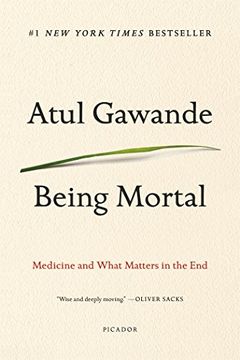 This book explores the challenging topic of how medicine can improve not only life, but also the process of dying. Atul Gawande, a practicing surgeon, tackles the limitations of his profession and argues that quality of life should be the ultimate goal for patients and families. He offers examples of more fulfilling models for caring for the elderly and explores hospice care to show that the end of life can still be rich and dignified.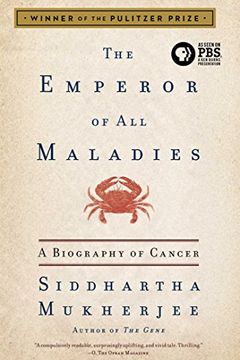 Explore the fascinating history of cancer with this Pulitzer Prize-winning "biography" that takes readers on a journey from its first documented appearance thousands of years ago to modern-day treatments. With the precision of a cellular biologist and the passion of a biographer, the author tells the story of human perseverance and hubris in the face of an infinitely resourceful adversary. Riveting, urgent, and surprising, this book provides hope and clarity to those seeking to demystify cancer and offers a glimpse into the future of cancer treatments.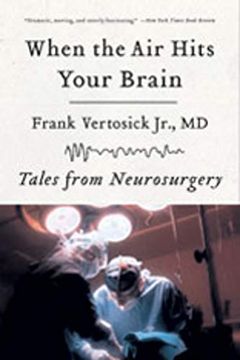 This powerful memoir follows a neurosurgeon as he navigates some of the greatest challenges of his career, from treating a young infant with a brain tumor to a minister with a bullet lodged in his skull. Through intimate portraits of his patients and detailed descriptions of surgical procedures, delve into the mysteries of the mind and the realities of the operating room.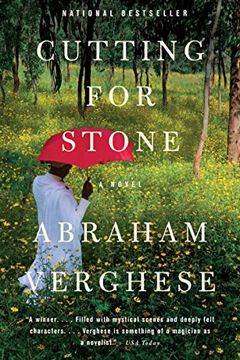 This emotionally riveting family saga follows the lives of twin brothers born of a secret union between an Indian nun and a British surgeon at a mission hospital in Addis Ababa. Bound together by a shared fascination with medicine, the twins come of age as Ethiopia hovers on the brink of revolution. Love, not politics, tears them apart and forces one to flee to America. As he works as an intern at a New York City hospital, his past catches up with him, leading to an unforgettable journey to heal and reconcile with those who betrayed him.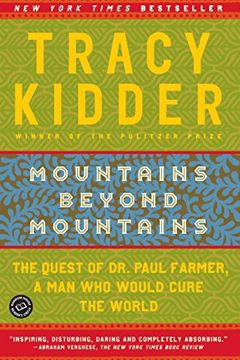 A riveting non-fiction narrative, Mountains Beyond Mountains shares the inspiring true story of Paul Farmer, a gifted doctor and Harvard professor who believes that the only real nation is humanity. Farmer's extraordinary dedication to curing infectious diseases and bringing modern medicine to those who need it most takes readers on a journey from Harvard to Haiti, Peru, Cuba, and Russia. With the help of Partners in Health, the Gates Foundation, and others, Farmer shows how radical change can be fostered and how a meaningful life can be created based on hope and an understanding of the truth that beyond every problem there lies another mountain to climb.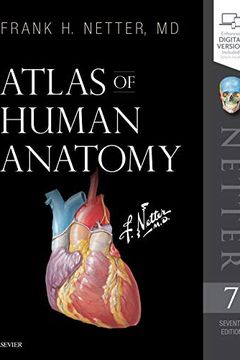 This acclaimed anatomy atlas provides beautifully detailed views of the human body from a clinical perspective. Created by physician-artists, it features the renowned work of Dr. Frank Netter and nearly 100 paintings by Dr. Carlos A. G. Machado. With over 50 radiologic images included, this 7th edition is an indispensable resource for medical professionals and students alike.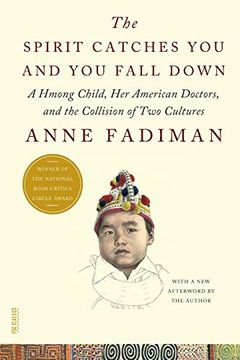 This book recounts the tragic story of a Hmong immigrant family and their epileptic daughter, Lia Lee. A heartbreaking tale of cultural misunderstandings leading to misdiagnosis, over-medication, and devastating consequences. The Spirit Catches You and You Fall Down offers a compassionate and nuanced view of both western medicine and the Hmong culture, and reminds us of the importance of empathy and understanding.
Robbins & Cotran Pathologic Basis of Disease by Vinay Kumar
Robbins and Cotran Review of Pathology by Edward C. Klatt
The House of God by Samuel Shem
Guyton and Hall Textbook of Medical Physiology by John E. Hall
How We Die by Sherwin B. Nuland
Man Who Mistook His Wife for a Hat by Oliver W. Sacks
Rapid Review Pathology by Edward F. Goljan
The Intern Blues by Robert Marion
The Gene by Siddhartha Mukherjee
Do No Harm by Henry Marsh
How to Win Friends and Influence People by Dale Carnegie
My Own Country by Abraham Verghese
The White Coat Investor by James M Dahle
Hot Lights, Cold Steel by Michael J. Collins
God's Hotel by Victoria Sweet
The Real Doctor Will See You Shortly by Matt McCarthy
Bates' Guide to Physical Examination and History Taking by Lynn S. Bickley MD FACP
Harrison's Principles of Internal Medicine by Dennis Kasper
What Doctors Feel by Danielle Ofri
How We Do Harm by Otis Webb Brawley
Clinical Microbiology Made Ridiculously Simple by Mark Gladwin
Blue Collar, Blue Scrubs by Michael J. Collins
Step-Up to Medicine by Dr. Steven Agabegi MD
Medical Terminology by David Andersson
BRS Physiology by Linda S. Costanzo
Clinically Oriented Anatomy by Keith L. Moore Msc Hon. Dsc Fiac
Color Atlas of Anatomy by Johannes W. Rohen
Current Medical Diagnosis and Treatment 2022 by Maxine Papadakis, Stephen McPhee, Michael Rabow, Kenneth McQuaid
Pathophysiology of Heart Disease by Leonard S Lilly
CURRENT Medical Diagnosis and Treatment 2019 by Maxine Papadakis
Histology by Michael H. Ross
Clinical Neuroanatomy made ridiculously simple by Stephen Goldberg M. D
High-Yield Embryology5thEdition by Dudek PhD, Ronald W. published by Lippincott Williams & Wilkins by
This Side of Doctoring by Eliza lo Chin
This Won't Hurt a Bit by Michelle Au
Five Days at Memorial by Sheri Fink
Every Patient Tells a Story by Lisa Sanders
High-Yield™ Neuroanatomy by Douglas J. Gould
A Not Entirely Benign Procedure by Perri Klass
Final Exam by Pauline W. Chen
BRS Embryology by Ronald W. Dudek
Robbins Basic Pathology by Vinay Kumar Mbbs Frcpath