Best Apocalyptic Books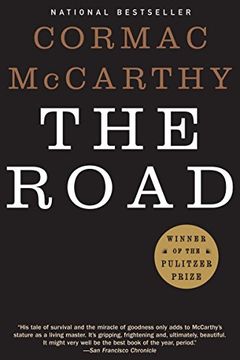 In a desolate, post-apocalyptic America, a father and son trek towards an unknown West Coast in a desperate attempt to survive. Armed only with a pistol, scavenged supplies, and each other, they encounter danger and uncertainty at every turn. The Road is a heart-wrenching story of love and endurance in the face of catastrophic destruction. Cormac McCarthy's vivid prose paints a stark portrait of humanity's best and worst qualities.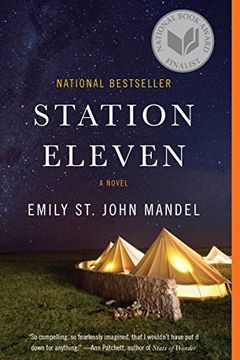 Experience a post-apocalyptic world where a devastating flu pandemic has destroyed civilization as we know it. Follow Kirsten Raymonde, a member of The Traveling Symphony - a small troupe of actors and musicians dedicated to keeping the remnants of art and humanity alive. But when they come across a violent prophet threatening their existence, they must fight for survival. With a unique timeline that jumps between life before and after the pandemic, uncover the twist of fate that connects them all in this National Book Award and PEN/Faulkner Award finalist.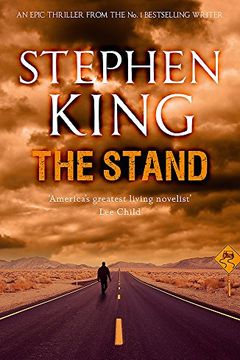 A chilling tale of a world decimated by plague, where dreams foretell the rise of a sinister figure known as the Dark Man. As fear grips society, the Prince of Evil's domain flourishes, and an inevitable battle for the fate of humanity looms.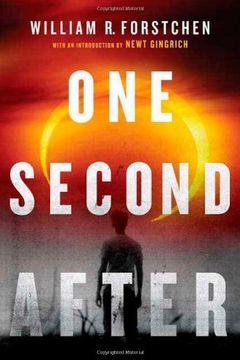 A man struggles to save his family and town after America loses a war due to an Electro Magnetic Pulse (EMP) weapon. With an eerily realistic portrayal of its destructive potential, this book is a dire warning of what could be our future.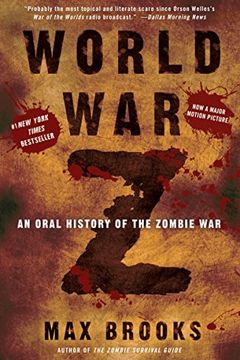 This acclaimed book takes you on a journey across the globe during the Zombie War, featuring firsthand accounts from survivors who witnessed the end of the world. Through interviews with men, women, and children who faced the horrors of the apocalypse, you'll experience the full scope of this epochal event. This chronicle provides a hauntingly immediate look at the human dimension of one of the biggest catastrophes in history, and asks important questions about our capacity for personal detachment from history.
A post-apocalyptic America is plagued by an ancient evil who seeks to destroy a special child named Swan. The last survivors of humanity must fight against monstrous creatures and marauding armies to protect their world and souls in the final battle between good and evil.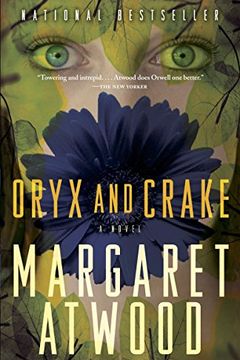 A post-apocalyptic world where one man may be the last human alive. Snowman, also known as Jimmy, mourns the death of his best friend and the love of his life, Oryx. In search of answers, Snowman embarks on a journey with the help of genetically engineered children through a lush wilderness that was once a great city. Margaret Atwood's thought-provoking tale is a compelling vision of the future that is both familiar and beyond our imagination.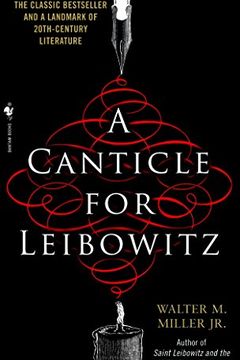 In a post-apocalyptic world, a group of monks known as the Order of Leibowitz dedicate themselves to preserving ancient knowledge. Will mankind learn from past mistakes or will history repeat itself?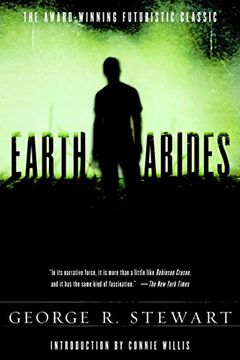 In the aftermath of a devastating disease that wiped out most of humanity, one lucky survivor explores a world without man. What he finds will leave him surprised and amazed.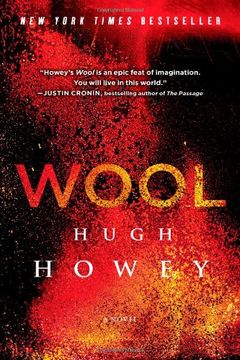 This post-apocalyptic sci-fi is not just an ebook sensation, it's a new classic. In a toxic future, people live in a giant underground silo with strict rules. When the Sheriff breaks the greatest taboo by asking to go outside, events unravel and an unlikely replacement is appointed: Juliette, a mechanic tasked with fixing the silo. As she faces the broken world around her, the silo prepares for an uprising. With accolades from The New York Times and USA TODAY, and named Kindle Book Review's 2012 Indie Book of the Year, Wool is a blockbuster must-read.
Alas, Babylon by Pat Frank
Parable of the Sower by Octavia E. Butler
I Am Legend by Richard Matheson
The Dog Stars by Peter Heller
Lucifer's Hammer by Larry Niven
On The Beach by Nevil Shute
Blindness by Jose Saramago
The Year of the Flood by Margaret Atwood
The Girl With All the Gifts by M. R. Carey
CyberStorm by Matthew Mather
The Postman by David Brin
The Hunger Games by Suzanne Collins
Bird Box by Josh Malerman
Day of the Triffids by John Wyndham
Galapagos by Kurt Vonnegut
Into the Forest by Jean Hegland
Eternity Road by Jack McDevitt
Childhood's End by Arthur C. Clarke
The Handmaid's Tale by Margaret Atwood
Do Androids Dream of Electric Sheep? by Philip K. Dick
Going Home by A. American
Lights Out by David Crawford
Emergence by David R. Palmer
Metro 2033 by Dmitry Glukhovsky
Riddley Walker by Russell Hoban
[Dies the Fire] By by S M Stirling
THE JAKARTA PANDEMIC by Steven Konkoly
Hollow Kingdom by Kira Jane Buxton
The Book of M by Peng Shepherd
World Made by Hand by James Howard Kunstler
The Fifth Season by N. K. Jemisin
Edge of Collapse by Kyla Stone
Cat's Cradle by Kurt Vonnegut
A Boy and His Dog at the End of the World by C. A. Fletcher
The Maze Runner by James Dashner
Holding Their Own by Joe Nobody
Down to a Sunless Sea by David Graham
The Death of Grass by John Christopher
Empty World by John Christopher
The Slynx by Tatyana Tolstaya
Pilgrimage to Hellby Jack Adrian by Jack Adrian
Patriots by James Wesley Rawles
All City by Alex Difrancesco
The Lightest Object in the Universe by Kimi Eisele
The Last Ship by William Brinkley