Best Climate Change Books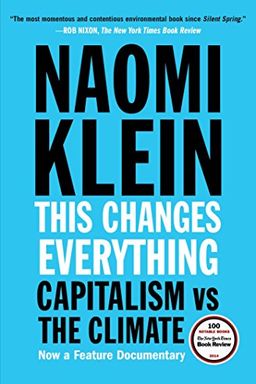 Explore the truth about global warming: it's not about carbon, it's about capitalism. In her thought-provoking book, the author exposes the myths that obscure the climate debate and shows how we can transform our economic system to build a better world. Learn how we can break free from the addiction to profit and growth and successfully transition away from fossil fuels. This Changes Everything is a call to action for worldwide change that will redefine our era.
This book contains 100 practical and realistic solutions to reverse global warming, based on meticulous research by leading scientists and policymakers around the world. Ranging from clean energy to land use practices, these techniques are economically viable and communities throughout the world are currently enacting them with skill and determination. Deployed collectively on a global scale over the next thirty years, they represent a credible path forward to reach drawdown, that point in time when greenhouse gases in the atmosphere peak and begin to decline. These measures promise cascading benefits to human health, security, prosperity, and well-being.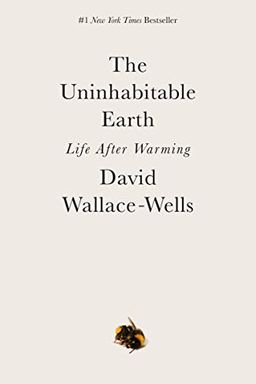 This must-read #1 New York Times bestseller delves into the potential horrors of global warming beyond just rising sea levels. The Uninhabitable Earth offers a powerful travelogue of the near future and a thought-provoking meditation on how it will impact our lives. Get ready for a transformation in global politics, the role of technology in the modern world, the sustainability of capitalism, and the trajectory of human progress. With a new afterword, this is also an impassioned call to action for our generation to avoid a catastrophic fate.
Explore the undeniable impact of climate change on our world in On Fire, a compelling collection of essays by international bestselling author Naomi Klein. Klein argues that a Green New Deal is the key to creating a just and thriving society in the face of rising ecological threats. From the Great Barrier Reef to post-hurricane Puerto Rico, Klein shows how urgent climate action is needed to transform the systems that produced this crisis. Written in a prophetic and philosophical style, On Fire is a rousing call to action for a planet on the brink.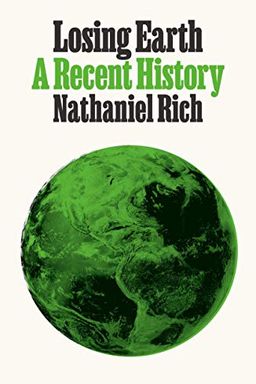 A riveting work of dramatic history that tells the human story of climate change, Losing Earth takes readers back to the late 1970s and follows a group of scientists, politicians, and strategists who risked their careers to convince the world to act before it was too late. The book reveals the birth of climate denialism, the genesis of the fossil fuel industry's coordinated effort to thwart climate policy through misinformation propaganda and political influence, and the long shadow of our past failures. A must-read for anyone concerned about our shared plight.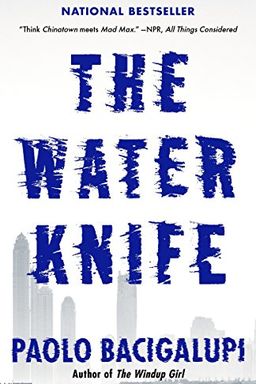 In this gripping thriller, the American Southwest is ravaged by drought, causing Nevada and Arizona to fight over the dwindling Colorado River. Las Vegas water knife Angel Velasquez is sent to investigate rumors of a new source in Phoenix, where he meets journalist Lucy and migrant Maria. As bodies pile up and alliances shift, their only hope for survival is each other. But in a world where water is worth more than gold, the truth is brutal and someone will have to bleed to quench their thirst.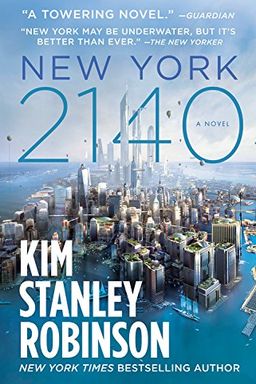 In "New York 2140" by Kim Stanley Robinson, readers are transported to a vibrant and flooded metropolis in the 22nd century. Despite being submerged, New York City maintains its bustling atmosphere and culture. Through the perspective of diverse characters in one building, Robinson explores how cities will adapt to rising tides and how residents will change. This thought-provoking science fiction novel from a New York Times bestselling author is sure to captivate readers with its unique vision of the future.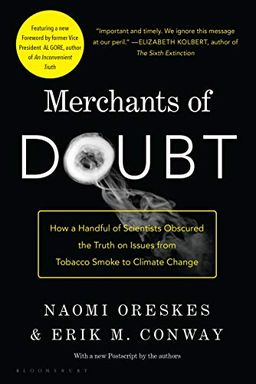 Merchants of Doubt
How a Handful of Scientists Obscured the Truth on Issues from Tobacco Smoke to Climate Change
This book dives into the controversial and talked-about story of a group of scientists and advisers who ran effective campaigns to mislead the public and deny scientific knowledge about climate change, smoking, acid rain, and the ozone hole. These "experts" denied well-established scientific studies, claiming that the science was "not settled." This book sheds light on the individuals who supplied doubt, and how they had deep connections in politics and industry.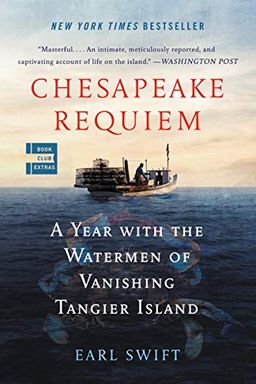 Explore the lives of the unique and resilient Tangier Island community, settled during the American Revolution, in the middle of the Chesapeake Bay. Home to 470 hardy people, this community has survived on the island's fleet of small fishing boats, providing them with the prized Chesapeake Bay blue crab. However, Tangier Island is disappearing, losing two-thirds of its land since 1850. Despite their tenacity, experts predict that the islanders could be forced to abandon their home within 25 years. Chesapeake Requiem is a poignant tale of this world, through the eyes of an acclaimed journalist who spent two years living among its people. A powerful and moving story that is a leading-edge report on the coming fate of countless coastal communities.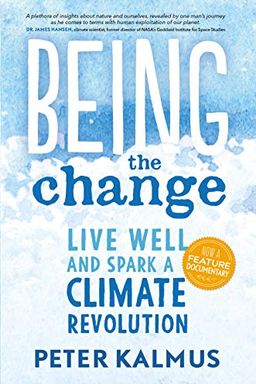 "Being the Change" is a compelling and optimistic guide for anyone who wants to make a positive impact on the environment. Written by a climate scientist and suburban father of two, this book explores the interconnectedness between our daily actions and global warming. The author shares his personal journey of making simple, fulfilling changes such as bicycling, growing food, meditating, and living on 1/10th of the fossil fuels of the average American. Part one of the book highlights the challenges we face, including overpopulation, global warming, and a sold-out political system, while part two offers a response by mindfully opting out of the broken system and aligning our lives with the biosphere. This book presents a deeply optimistic view that living without fossil fuels is not only possible but can lead to a happier and better life.
All We Can Save by Ayana Elizabeth Johnson
The Overstory by Richard Powers
The Sixth Extinction by Elizabeth Kolbert
The Story of More by Hope Jahren
There Is No Planet B by Mike Berners-Lee
The Great Derangement by Amitav Ghosh
The Hungry Tide by Amitav Ghosh
Six Degrees by Mark Lynas
Oryx and Crake by Margaret Atwood
Revolutionary Power by Shalanda Baker
Biodiversity and Climate Change by
Climate Action Challenge by Joan Gregerson
Sustainable Nation by Douglas Farr
We Are the Weather by Jonathan Safran Foer
A Climate for Change by Katharine Hayhoe, Andrew Farley
An Inconvenient Sequel by Al Gore
The Case for the Green New Deal by Ann Pettifor
Waste by Catherine Coleman Flowers
Memory of Water by Emmi Itäranta