Best Yoga Books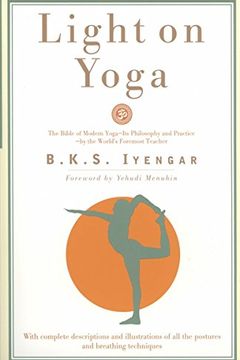 Discover the ultimate guide to yoga with Light on Yoga. With over 600 photographs and comprehensive instruction, this book by the world's foremost yoga teacher offers both beginners and advanced practitioners the full benefits of the Iyengar method. Whether you're looking for exercise, meditation, or simply relaxation, Light on Yoga is the bible for daily yoga practice.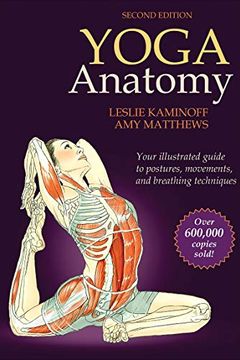 Explore the anatomy of yoga with the bestselling updated guide! This second edition provides a deeper understanding of each movement and of yoga itself, with more asanas, vinyasas, full-color anatomical illustrations, and in-depth information. Discover how specific muscles respond to movements, how alterations of a pose can enhance or reduce effectiveness, and how the spine, breathing, and body position are all fundamentally linked. Whether a beginner or experienced yogi, "Yoga Anatomy" is an invaluable resource for enhancing your practice.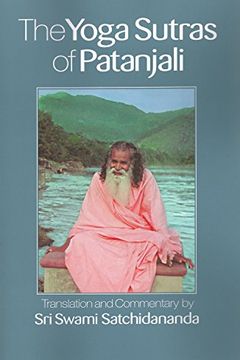 Unlock the secrets of Raja Yoga with this essential manual from Sri Swami Satchidananda. The Yoga Sutras of Patanjali is a timeless guide covering yogic teachings on ethics, meditation, and physical postures. With the original Sanskrit text and a commentary from one of the most respected Yoga masters, this book provides practical advice for mastering the mind and achieving inner harmony. A must-read for seekers on the spiritual path.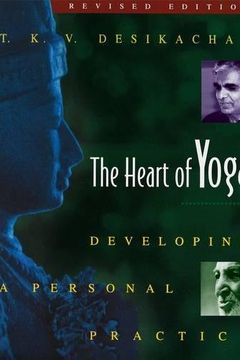 Discover a world-renowned yoga teacher's approach to developing a complete practice according to your individual needs. This contemporary classic outlines a step-by-step sequence for achieving maximum therapeutic value through the age-old principles of yoga. Learn how to tailor your practice to your current state of health, age, occupation, and lifestyle with this revised edition that includes thirty-two poems capturing the essence of the teachings.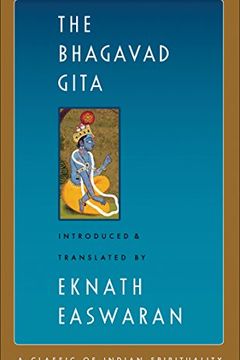 Explore the age-old dilemma of taking action that is both necessary and morally ambiguous with this revered Hindu Scripture. Follow Prince Arjuna as he struggles with the decision to wage war against his own family, and delves into the teachings of divine consciousness through his charioteer, Krishna. Discover the paths of knowledge, devotion, action, and meditation, which serve as the foundation for all Hindu systems of philosophy and religion. Through Eknath Easwaran's easy-to-read translation and thorough introduction, this version of the Bhagavad Gita offers guidance for action, devotional Scripture, philosophical text, and inspirational reading. Experience the profundity of this ancient text and learn to follow your own dharma.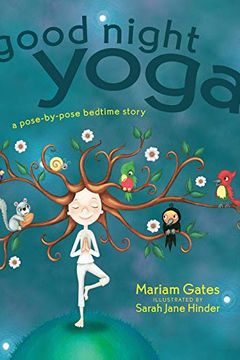 "Good Night Yoga" is a calming bedtime story and yoga practice for early to middle childhood. Join the natural world as it settles at day's end with simple poses that encourage mindfulness and relaxation. Created by the founder of the celebrated Kid Power Yoga program, this book is the perfect way to end the day with your children in a calming and peaceful way.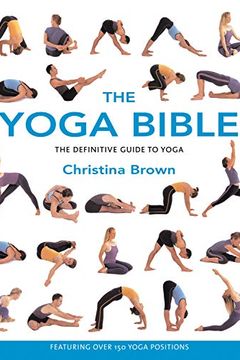 Discover the ultimate guide to practicing yoga and finding a mental and physical balance in life with this comprehensive book. Featuring over 170 postures from the main schools of yoga, The Yoga Bible allows both beginners and experts to find a sequence that suits their personal needs and abilities. Embrace the spiritual and physical benefits of yoga today!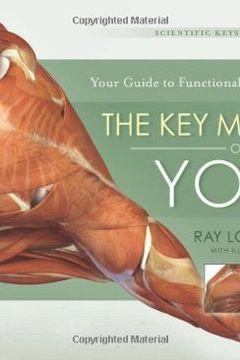 Discover the key muscles involved in hatha yoga with this scientific guide. Featuring four-color, three-dimensional illustrations of major muscles, tendons, and ligaments, learn about the anatomical and physiological aspects behind each pose. From beginners to experts, this book is the perfect companion for understanding the practice and benefits of hatha yoga.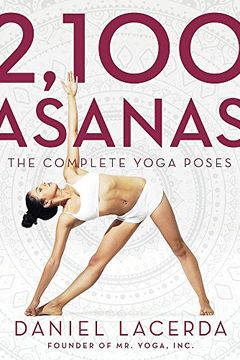 Unlock the benefits of yoga with 2,100 Asanas. This New York Times bestseller categorizes over 2,100 poses through photographs and descriptions for various levels of expertise and ages. Organized into eight sections for different types of poses, from standing to backbends, this meticulously-crafted guide provides hundreds of familiar and modified poses for a more healthful practice. Each pose comes with the name in English and Sanskrit, Drishti point, chakras affected, and primary benefits. Whether you're a beginner or a seasoned yogi, this inspiring guide is perfect for anyone looking to deepen their yoga practice.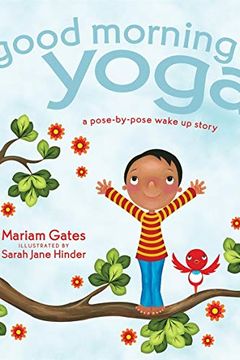 "Good Morning Yoga" is a heartwarming and empowering book for children, teaching them valuable skills such as focus, relaxation, and self-control. The gentle exercises and beautiful illustrations make it easy for kids to practice mindfulness and perspective from a young age, while the book's narrative builds excitement and energy to jumpstart the day. The visualization exercise at the end helps children set intentions and manage their energy throughout the day.
Meditations from the Mat by Rolf Gates
You Are a Lion! by Taeeun Yoo
Autobiography of a Yogi by Paramhansa Yogananda
Science of Yoga by Ann Swanson
Teaching Yoga by Mark Stephens
Yoga as Medicine by Yoga Journal
Light on Life by B. K. S. Iyengar
Every Body Yoga by Jessamyn Stanley
Living Your Yoga by Judith Hanson Lasater
The Key Poses of Yoga by Ray Long
The Secret Power of Yoga by Nischala Joy Devi
Rachel's Day in the Garden by Giselle Shardlow
Yoga Bunny by Brian Russo
The Yamas & Niyamas by Deborah Adele
Eastern Body, Western Mind by Anodea Judith
The Complete Guide to Yin Yoga by Bernie Clark
I Am Peace by Susan Verde
Functional Anatomy of Yoga by David Keil
Your Body, Your Yoga by Bernie Clark
The Yoga Beginner's Bible by Tai Morello
Tantra Illuminated by Christopher D Wallis
Yoga Mind, Body & Spirit by Donna Farhi
Light on Pranayama by B K S Iyengar
The Tree of Yoga by B. K. S. Iyengar
The Language of Yoga by Nicolai Bachman
Perfectly Imperfect by Baron Baptiste
Yoga Body and Mind Handbook by Jasmine Tarkeshi
My Daddy is a Pretzel by Baron Baptiste
Your Spine, Your Yoga by Bernie Clark
Zoo Zen by Kristen Fischer
The ABCs of Yoga for Kids Softcover by Teresa Anne Power
Yawning Yoga by Laurie Jordan
Yoga Body by Mark Singleton
Ashtanga Yoga by David Swenson
Yoga Sequencing by Mark Stephens
How Yoga Works by Michael Roach
B.K.S. Iyengar Yoga by Bks Iyengar
The Wisdom of Yoga by Stephen Cope
Namaslay by Candace Moore
Hatha Yoga Illustrated by Martin Kirk
Teaching Yoga Beyond the Poses by Sage Rountree
Yoga of the Subtle Body by Tias Little
The Seven Spiritual Laws of Yoga by Deepak Chopra
Bountiful, Beautiful, Blissful by Gurmukh Kaur Khalsa
Yoga for Children by Lisa Flynn
Little Yoga by Rebecca Whitford
Yoga by Sivananda Yoga Vedanta Centre
Go Go Yoga for Kids by Sara J Weis
Yoga Therapy by Mark Stephens
Peaceful Piggy Yoga by Kerry Lee MacLean
Teach Your Child Meditation by Lisa Roberts
Yoga Friends by Mariam Gates
Meddy Teddy by Apple Jordan