Best Autobiographies
These are the top autobiographies and memoirs according to the web's most popular book blogs. Ranked by how often they were featured.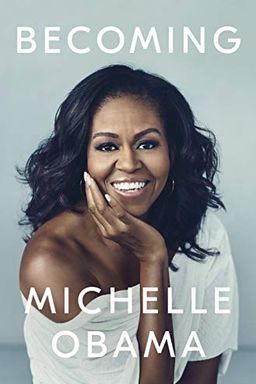 This powerful memoir takes readers on a journey through Michelle Obama's life, from her childhood on the South Side of Chicago to her time as First Lady of the United States. With unflinching honesty, Obama recounts both the triumphs and disappointments of her life, offering insights into her advocacy work for women and girls and her efforts to create a more inclusive White House. Her inspiring story is a testament to the power of perseverance and the importance of staying true to oneself.
This poignant memoir follows Maya and her brother as they are sent to live with their grandmother in a small Southern town, facing abandonment and prejudice. After a traumatic incident and years of struggle, Maya learns to liberate herself through self-love, the support of others, and great literature. Poetic and powerful, this book is a timeless standout in the genre of memoir.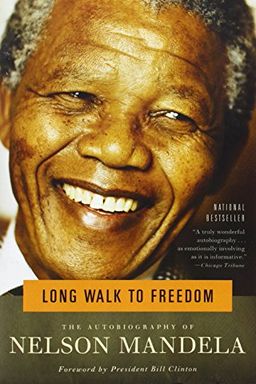 Experience the powerful story of one of the world's greatest political leaders as he fights against racial oppression and leads his nation towards multiracial government and majority rule. Raised in the traditional, tribal culture of his ancestors, he learns the modern reality of apartheid and becomes instrumental in the African National Congress and the fight for racial equality. This memoir tells the story of his impoverished beginnings, slow political awakening, 27 years in prison, and ultimate release and negotiations that led to his freedom and the end of apartheid.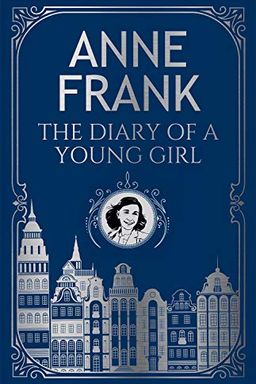 Discover a world classic and timeless testament to the human spirit in this extraordinary diary, written by a teenage girl who hid with her family from Nazis for two years in Amsterdam. With new passages originally withheld by her father, meet Anne Frank: stubbornly honest, touchingly vulnerable, in love with life, and facing hunger, fear, death, and frustrations few teenagers have ever known. Explore her secret world of soul-searching, rebellious clashes, romance, newly discovered sexuality, and candid observations of companions. Imparting adult wisdom beyond her years, Anne's story is that of every teenager.
Discover the inspiring story of a young girl born into the harsh wilderness of Idaho and raised by survivalists who shunned modern medicine and education. Despite lacking any formal schooling, she taught herself enough to gain admittance into Brigham Young University, leading her on a journey of self-invention that took her across oceans and continents to prestigious universities. Educated is a powerful memoir about the transformative power of knowledge and the struggle for self-discovery.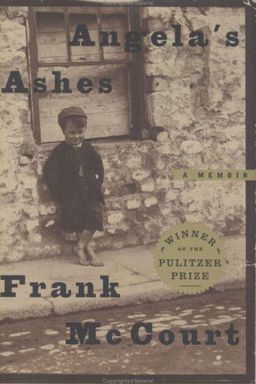 This memoir tells the story of Frank McCourt's upbringing in Depression-era Brooklyn and the slums of Limerick, Ireland. Despite poverty, near-starvation, and the casual cruelty of his surroundings, Frank's survival relies on his father's beguiling stories and his own hunger for storytelling. Angela's Ashes is a luminous and classic book, written with elegance and remarkable compassion.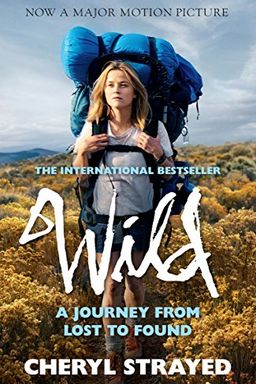 Wild
A Journey from Lost to Found
A woman who has lost everything decides to walk 1,100 miles of the west coast of America alone. With no experience in long-distance hiking, she sets out to piece together a life that has crumbled in the wake of her mother's death.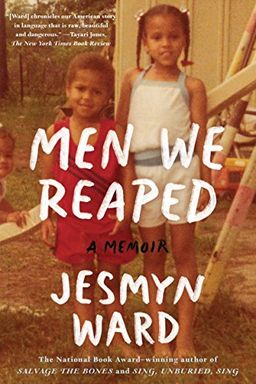 This powerful memoir by Jesmyn Ward explores the stories of five black men she lost in her life in just five years, to accidents, drugs, suicides, and poverty. Through her own experiences, Ward brings to light the effects of racism, economic struggle, and addiction on families in rural Mississippi. Her bravery in telling her story sheds light on the pressures and challenges young black men face in society.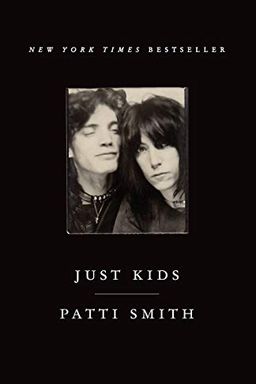 This book takes you on a journey through the captivating story of two young artists who made a pact to take care of each other during the hungry years of late sixties and seventies New York City. It is a love story, an elegy, a historical snapshot, and a tribute to its rich and poor, its hustlers and hellions, and their ascent to fame. Written by Patti Smith, an influential artist herself, it serves as a salute to the worlds of poetry, rock and roll, art, and sexual politics, all colliding and exploding in this unforgettable milieu.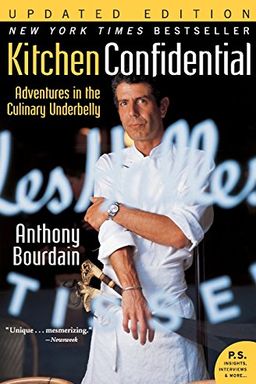 This memoir offers a wild and shocking glimpse into the world of culinary trade. Chef Anthony Bourdain unveils over 25 years of experiences in drugs, sex, and haute cuisine, with never-before-published content. Kitchen Confidential is an inspiring and hilarious expose that spills industry secrets and unforgettable stories.
When Breath Becomes Air by Paul Kalanithi
On Writing by Stephen King
The Glass Castle by Jeannette Walls
A Long Way Gone by Ishmael Beah
I Am Malala by Malala Yousafzai
Pour Your Heart Into It by Howard Schultz
Full Body Burden by Kristen Iversen
When They Call You a Terrorist by Patrisse Khan-Cullors
Born a Crime by Trevor Noah
More Than Enough by Elaine Welteroth
The Autobiography of Malcolm X by Malcolm X
Bird by Bird by Anne Lamott
Let My People Go Surfing by Yvon Chouinard
First They Killed My Father by Loung Ung
West with the Night by Beryl Markham
Personal Memoirs of Ulysses S. Grant by Ulysses S. Grant
In the Country We Love by Diane Guerrero
My Experiments with Truth by Mahatma Gandhi
Brain on Fire by Susannah Cahalan
Narrative of the Life of Frederick Douglass by Frederick Douglass
Eat Pray Love by Elizabeth Gilbert
A Moveable Feast by Ernest Hemingway
The Yellow House by Sarah M. Broom
Me Talk Pretty One Day by David Sedaris
Losing My Virginity by Richard Branson
Miracles Happen by Mary Kay Ash
Why Be Happy When You Could Be Normal? by Jeanette Winterson
Don't Let's Go to the Dogs Tonight by Alexandra Fuller
Out of Africa by Isak Dinesen
The HP Way by David Packard
Direct from Dell by Michael Dell
Heart Berries by Terese Marie Mailhot
Negroland by Margo Jefferson
Just Mercy by Bryan Stevenson
The Choice by Edith Eva Eger
Just as I Am by Cicely Tyson
In the Dream House by Carmen Maria Machado
Between the World and Me by Ta-Nehisi Coates
This is Going to Hurt by Adam Kay
Persepolis by Marjane Satrapi
A Promised Land by Barack Obama
Autobiography of a Yogi by Paramhansa Yogananda
The Distance Between Us by Reyna Grande
Gender Queer by Maia Kobabe
All Creatures Great and Small by James Herriot
The Pale-Faced Lie by David Crow
It's What I Do by Lynsey Addario
Working by Robert A. Caro
All But My Life by Gerda Klein
The Bright Hour by Nina Riggs
DearLife by Rachel Clarke
The Center Cannot Hold by Elyn R. Saks
Minor Feelings by Cathy Park Hong
Complications by Atul Gawande
Insomniac City by Bill Hayes
Long Live the Tribe of Fatherless Girls by T Kira Madden
Beautiful Country by Qian Julie Wang
Once More We Saw Stars by Jayson Greene
The Art of Memoir by Mary Karr
Call Me American by Abdi Nor Iftin
Tomorrow Will Be Different by Sarah McBride
Awakenings by Oliver Sacks
A Life in Parts by Bryan Cranston
The Girl Who Smiled Beads by Clemantine Wamariya, Elizabeth Weil
The Ugly Cry by Danielle Henderson
All Who Go Do Not Return by Shulem Deen
The White Album by Joan Didion
No Happy Endings by Nora McInerny
The Faraway Nearby by Rebecca Solnit
The Autobiography of Gucci Mane by Gucci Mane