Best Classic Books

This classic tale tells the story of an orphaned young woman named Jane who struggles with feeling like an outcast. When she is hired to care for a young ward at Thornfield Hall, she falls in love with the brooding and mysterious owner, Edward Rochester. However, there is a terrifying secret lurking within the halls of Thornfield, and Jane must face difficult decisions about her future. Will she be left heartbroken and exiled once again?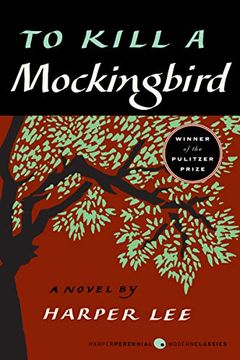 This classic American novel tells the story of a young girl growing up in a sleepy Southern town and the moral crisis that shakes her community to its core. With universal themes of innocence and experience, love and hate, and kindness and cruelty, this Pulitzer Prize-winning book has sold over 18 million copies and been translated into forty languages. Harper Lee's simple love story is now regarded as a masterpiece of American literature.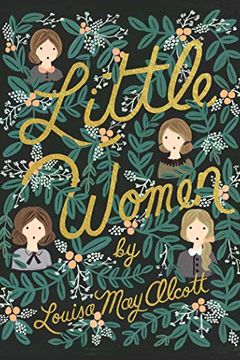 Four unique sisters rely on each other during their father's absence in this heartwarming story. From putting on plays to forming secret societies, they face life's ups and downs with the one question always on their minds: will Father make it home safely from war?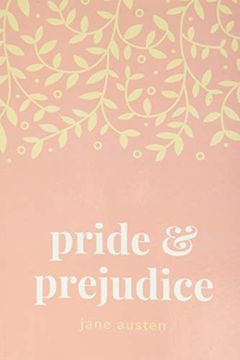 This beloved classic novel follows the dynamic protagonist, Elizabeth Bennet, as she learns the impact of hasty judgments and the importance of genuine goodness. Set in Regency-era Great Britain, the story satirizes societal expectations and the pressure to marry for financial gain. With witty humor and memorable characters, Pride and Prejudice has become one of the most popular and widely adapted novels in English literature.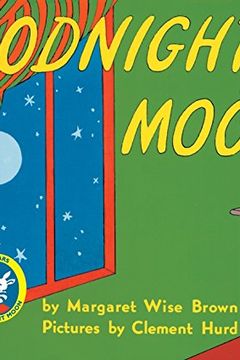 Say goodnight to everything in the cozy, softly lit room with the little bunny tucked away in bed. This classic children's book is a perfect lullaby for the end of the day. With its quiet poetry and soothing illustrations, it's no wonder Goodnight Moon is a beloved favorite for generations of readers and a must-have for every bookshelf. Perfect for baby showers and other special events!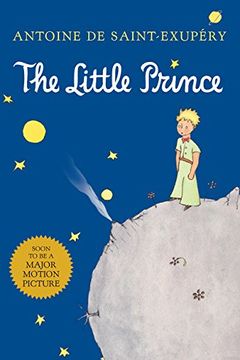 Discover the heartwarming story of a little prince and his journey through the galaxy in this beloved classic. Celebrated poet Richard Howard's translation beautifully captures the unique style and spirit of author Antoine de Saint-Exupéry. This edition also features restored original artwork, making it a timeless addition to any reader's collection. Suitable for all ages and even chosen as a Common Core Text Exemplar, The Little Prince is a must-read for anyone seeking a tale of friendship, love, and adventure.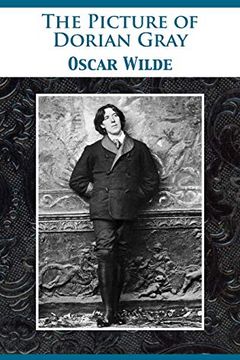 A Gothic and philosophical novel, this controversial book by Oscar Wilde explores the boundaries of morality and art. Originally censored before publication, the story of Dorian Gray offended British reviewers who accused Wilde of violating public morality laws. Despite the backlash, the author passionately defended his work and released a revised version with a preface that became a literary manifesto. With its unflinching examination of beauty, sin, and decadence, this classic continues to captivate readers today.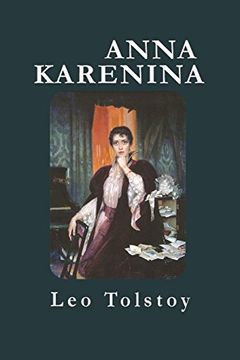 A timeless classic, Anna Karenina is a captivating novel that covers themes of love, family, and society in nineteenth-century Russia. Written by Leo Tolstoy and hailed by famous authors such as Dostoyevsky, Nabokov, and Faulkner, the novel tells the story of a woman torn between her passion for a man who is not her husband and her desire to maintain social expectations. Tolstoy's unrivaled prose and attention to detail make this novel a must-read for lovers of literary fiction.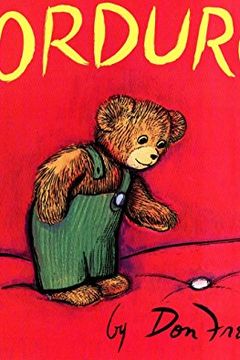 A teddy bear named Corduroy goes on an adventure to find his missing button in a department store after hours, mistaking an elevator for a mountain and the furniture section for a palace. The night watchman finds him and puts him back on the shelf, but the next day, Corduroy is bought by a little girl named Lisa, who takes him home to be her friend. A heartwarming tale for ages 3-8 that's sure to become a beloved bedtime story.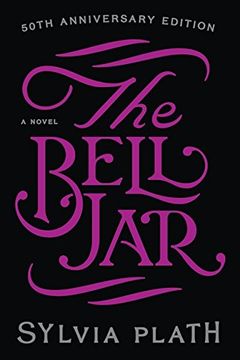 This haunting American classic by Sylvia Plath delves into the psyche of Esther Greenwood, a brilliant, successful, and beautiful woman who slowly falls into the grip of insanity. Plath's intense and realistic writing draws the reader into Esther's breakdown, making her madness palpably real. A deep exploration of the darkest corners of the human psyche, The Bell Jar is a masterpiece of literature that leaves a haunting impression.
Harry Potter And The Sorcerer's Stone by J. K. Rowling
Anne of Green Gables by L. M. Montgomery
Where the Wild Things Are by Maurice Sendak
Rebecca by Daphne du Maurier
A Room of One's Own by Virginia Woolf
The Diary Of A Young Girl by Anne Frank
War and Peace by Leo Tolstoy
Peter Pan by J. M. Barrie
Brave New World by Aldous Huxley
The Giving Tree by Shel Silverstein
Guess How Much I Love You BOARD by Sam McBratney
The Very Hungry Caterpillar by Eric Carle
A Tree Grows In Brooklyn by Betty Smith
The Count of Monte Cristo by Alexandre Dumas
The Hobbit by J. R. R. Tolkien
The Color Purple by Alice Walker
Brown Bear, Brown Bear, What Do You See? by Bill Martin Jr.
Madeline by Ludwig Bemelmans
The Boxcar Children Books 1-4 by Gertrude Chandler Warner
The Snowy Day by Ezra Jack Keats
The Little Engine That Could by Watty Piper
The Secret Garden by Frances Hodgson Burnett
One Hundred Years of Solitude by Gabriel Garcia Marquez
Narrative of the Life of Frederick Douglass by Frederick Douglass
The Three Musketeers by Alexandre Dumas
Siddhartha by Hermann Hesse
A Christmas Carol by Charles Dickens
The Stranger by Albert Camus
The Art of War by Sun Tzu
Middlemarch by George Eliot
Little Blue Truck by Alice Schertle
On the Night You Were Born by Nancy Tillman
Chicka Chicka Boom Boom by Bill Martin Jr.
The Brothers Karamazov by Fyodor Dostoevsky
The Tale of Peter Rabbit by Beatrix Potter
The Souls of Black Folk by W. E. B. du Bois
Dr. Seuss's Beginner Book Collection by Dr. Seuss
I Know Why the Caged Bird Sings by Maya Angelou
And Then There Were None by Agatha Christie
The Chronicles of Narnia by C. S. Lewis
Make Way for Ducklings by Robert McCloskey
The Tale of Peter Rabbit by Beatrix Potter
Are You My Mother ? by P. D. Eastman
Mike Mulligan and His Steam Shovel by Virginia Lee Burton
Les Misérables by Victor Hugo
Charlotte's Web by E. B White
The Mysterious Benedict Society by Trenton Lee Stewart
Number the Stars by Lois Lowry
Amelia Bedelia by Peggy Parish
Swann's Way by Marcel Proust
Curious George by H. A. Rey
Pippi Longstocking by Astrid Lindgren
North and South by Elizabeth Gaskell
Incidents in the Life of a Slave Girl by Harriet Jacobs
The Four-Story Mistake by Elizabeth Enright
The Handmaid's Tale by Margaret Atwood
Then There Were Five by Elizabeth Enright
The Outsiders by S. E. Hinton
The Bluest Eye by Toni Morrison
Where the Red Fern Grows by Wilson Rawls
The Waste Land by T. S. Eliot
In Cold Blood by Truman Capote
Slaughterhouse-Five by Kurt Vonnegut
Sense and Sensibility by Jane Austen
All Quiet on the Western Front by Erich Maria Remarque
The Runaway Bunny by Margaret Wise Brown
Alice in Wonderland by Lewis Carroll
Cyrano de Bergerac by Edmond Rostand
The Good Master by Kate Seredy
Dangerous Liaisons by Pierre Choderlos de Laclos
Hardy Boys Starter Set - Books 1-5 by Franklin W. Dixon
The Wind in the Willows by Kenneth Grahame
Go Tell It on the Mountain by James Baldwin
Hamlet by William Shakespeare
The Singing Tree by Kate Seredy
The Happy Hollisters by Jerry West
The Toothpaste Millionaire by Jean Merrill
Native Son by Richard Wright
Five for Victory by Hilda van Stockum
Swallows and Amazons by Arthur Ransome