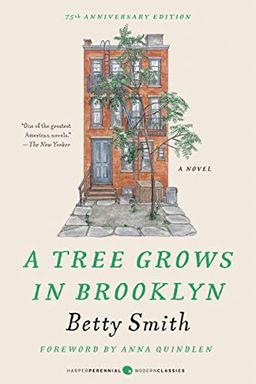 This American classic follows the Nolans, a family living in the poverty-stricken Williamsburg slums of Brooklyn at the turn of the century. Primarily focusing on their daughter Francie's coming-of-age, this poignant and deeply understanding story explores childhood and family relationships, and the struggles of the poor in a great city. A Tree Grows in Brooklyn is a profoundly moving and honest novel that will leave you with a rich experience and a greater appreciation for the human experience.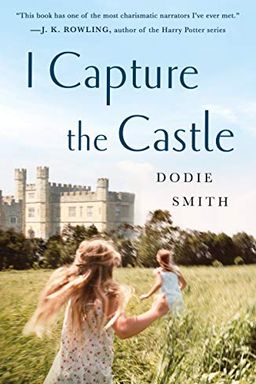 A charming coming-of-age story set in an old English castle, I Capture the Castle follows Cassandra Mortmain's six-month journaling journey as she hones her writing skills and experiences first love. With a touch of humor and poignancy, this novel captures the magic of growing up and discovering oneself.
This poignant and powerful novel follows the Garcia family as they flee their home in the Dominican Republic to start anew in New York City. The four Garcia sisters grapple with their bi-cultural identity and the difficulties of assimilating into a new culture while trying to hold onto their old ways. This beautiful and captivating story captures the threshold experience of new immigrants and the struggles of being caught between two worlds.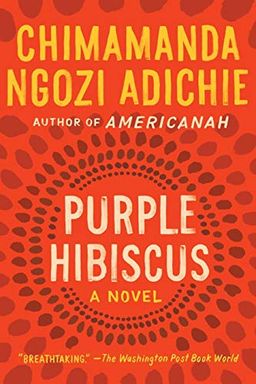 This captivating novel follows the lives of two siblings living a privileged life in Nigeria. Their father, a respected and religious man, is tyrannical at home, making their seemingly perfect life suffocating. As political turmoil spreads, they escape to their aunt's home, discovering a world beyond their father's control. Upon their return, tensions rise, and it's up to the protagonist to keep their family together. Purple Hibiscus illuminates the struggles of adolescence, the strength of family bonds, and the hope for freedom.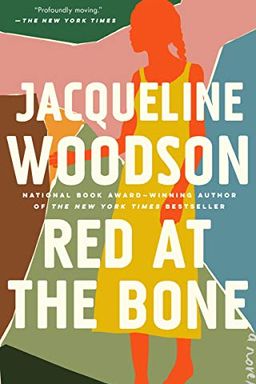 This riveting novel uncovers the intimate hopes, disappointments, and longings that bind or divide two families from different social classes. Set in Brooklyn, the story follows the aftermath of an unexpected teenage pregnancy and the coming of age ceremony of sixteen-year-old Melody. Moving back and forth through time, the book explores the impact of history, community, sexual desire, and identity on the lives of the characters. With a powerful narrative and graceful prose, Red at the Bone is a must-read that resonates with the complexities of mother-daughter relationships, parenthood, and loss.
Explore the beauty of friendship and family in this lyrical novel by critically acclaimed author Benjamin Alire Sáenz. Follow the story of two opposites, angry Aristotle and know-it-all Dante, as their unlikely friendship blossoms into something life-changing. Discover the truths they uncover about themselves and the people they want to become in this touching tale of adolescence and self-discovery.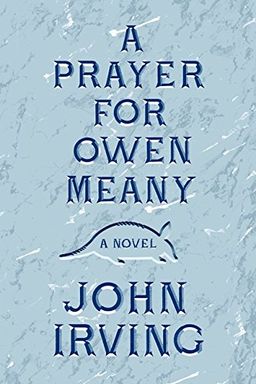 A young boy accidentally kills his best friend's mother during a Little League game, and believes that it was God's instrument. From that moment on, his life takes an extraordinary and terrifying turn. This tragic and comic tale, with a self-deluded hero at its center, will break your heart.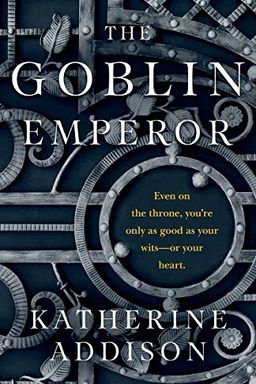 A half-goblin prince, raised in exile, is thrust into the deadly intrigue of the Imperial Court after a tragic accident kills his father and brothers. Without friends or advisors, he must navigate the treacherous politics of the court and find allies before the conspirators who seek to depose him succeed. Set in a fascinating world of pageantry and color, this debut fantasy novel by Katherine Addison is a must-read for fans of political intrigue and exhilarating adventure.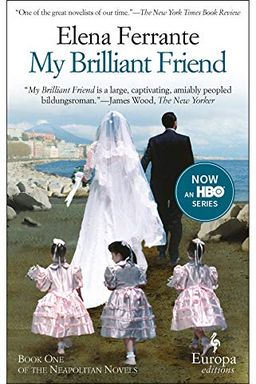 This modern masterpiece follows two friends, Elena and Lila, as they grow up in a poor but vibrant neighborhood on the outskirts of Naples in the 1950s. Through their intertwined paths, Ferrante tells the story of a changing nation and the nature of friendship. This rich, intense, and generous-hearted book is a must-read for fans of character-driven stories.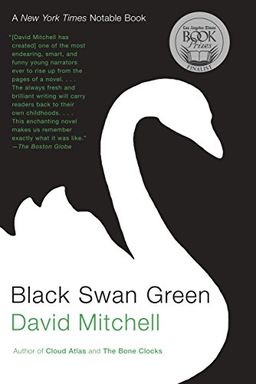 This coming-of-age novel by David Mitchell takes place in 1982 England and follows thirteen-year-old Jason Taylor as he navigates the challenges of adolescence. Each chapter reads like a short story, exploring themes of love, loss, war, politics, and family dynamics. Mitchell creates a rich world full of memorable characters and poignant moments, making Black Swan Green a must-read for anyone who wants to relive the ups and downs of growing up.
The Hate U Give by Angie Thomas
The Poet X by Elizabeth Acevedo
To Kill a Mockingbird by Harper Lee
Half the World by Joe Abercrombie
The Graveyard Book by Neil Gaiman
Little Women by Louisa May Alcott
Jane Eyre by Charlotte Brontë
Piecing Me Together by Renée Watson
The Outsiders by S. E. Hinton
Sing, Unburied, Sing by Jesmyn Ward
Tell the Wolves I'm Home by Carol Rifka Brunt
Their Eyes Were Watching God by Zora Neale Hurston
American Street by Ibi Zoboi
Wild Game by Adrienne Brodeur
Half a King by Joe Abercrombie
Ask Again, Yes by Mary Beth Keane
Rubyfruit Jungle by Rita Mae Brown
Silver Sparrow by Tayari Jones