Best Books About New York City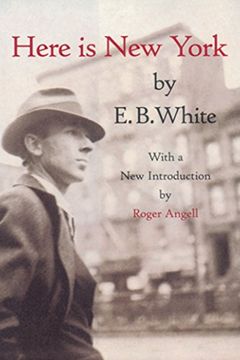 Experience the heart and soul of New York City through the eyes of one of America's most beloved writers in this timeless classic. With humor and insight, E.B. White takes readers on a stroll through Manhattan, capturing the essence and energy of the city in every page. "Here is New York" has been hailed as one of the greatest books ever written about the metropolis, a must-read for anyone looking to understand the magic of this iconic city.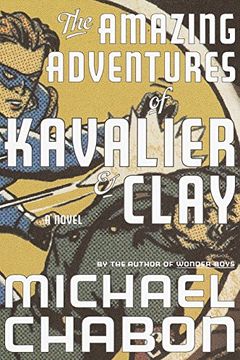 "Join two Jewish artists as they embark on a thrilling journey through the Golden Age of comics, from before World War II and beyond. Follow Joe Kavalier and Sam Clay as they rise to fame in the industry and navigate the challenges of their personal lives along the way in this captivating novel."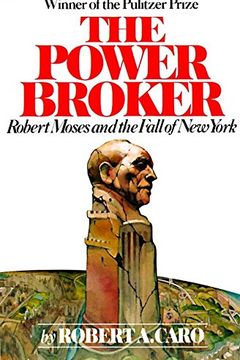 This Pulitzer Prize-winning book, The Power Broker, uncovers the untold story behind the shaping (and mis-shaping) of 20th-century New York City and State. Robert Moses, the single most powerful man of his time in New York, led urban renewal efforts with a political machine that was virtually the fourth branch of government. By mobilizing banks, contractors, labor unions, insurance firms, and even the press and the Church, Moses created an empire, living like an emperor and completing public works costing $27 billion. This book is a must-read for anyone interested in the inner workings of power in American cities.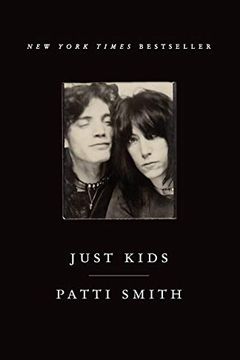 This book takes you on a journey through the captivating story of two young artists who made a pact to take care of each other during the hungry years of late sixties and seventies New York City. It is a love story, an elegy, a historical snapshot, and a tribute to its rich and poor, its hustlers and hellions, and their ascent to fame. Written by Patti Smith, an influential artist herself, it serves as a salute to the worlds of poetry, rock and roll, art, and sexual politics, all colliding and exploding in this unforgettable milieu.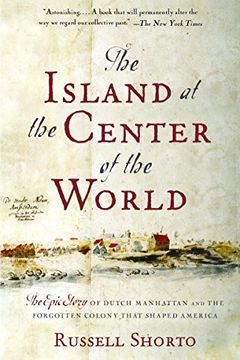 Uncover the lost world of New Netherland, the Dutch colony that predated the original thirteen colonies of America. With 12,000 pages of recently declared national treasure, author Russell Shorto uses a gripping narrative to transform our understanding of early America. Discover the cosmopolitan and multi-ethnic capital of New Amsterdam, its citizens' values of free trade and individual rights, and the conflicts between progressive lawyer Adriaen van der Donck and the autocratic Peter Stuyvesant, which shaped American culture and laid the foundation for New York City. The Island at the Center of the World offers a surprising new perspective on our own world.
This captivating book tells the tale of siblings Claudia and Jamie as they run away to New York City's Metropolitan Museum of Art. There, they sneak around after hours, finding themselves in the midst of a mystery that they never expected. Winner of the prestigious Newbery Medal, this timeless novel captures the imagination and leaves a lasting impression on readers of all ages.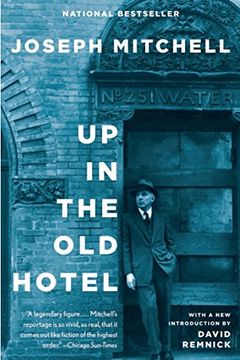 Explore the fascinating world of New York's lesser-known inhabitants through the eyes of legendary writer, Joseph Mitchell. From saloon-keepers and street preachers, to gypsies and steel-walking Mohawks, Mitchell's precise, respectful observation and offhand perfection of style capture the essence of their lives. "Up in the Old Hotel" is a collection of Mitchell's four books and previously uncollected stories, creating an indelible collective portrait of an unsuspected New York and its odder citizens.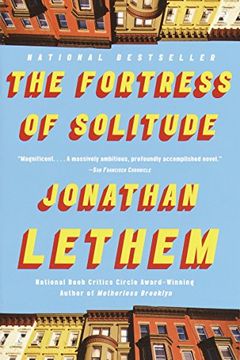 In The Fortress of Solitude, Dylan Ebdus navigates a dangerous and gritty Brooklyn neighborhood while growing up white and motherless in the 70s. Mingus Rude, a motherless black teen, becomes Dylan's only friend as they encounter muggings, stoopball, and a world of superheroes, hip-hop, and graffiti. Lethem masterfully weaves themes of race, class, loyalty, and memory into an emotionally gripping coming-of-age novel set against a backdrop of gentrification and funk. A must-read for fans of urban fiction.
Explore the inner journey of a young Nigerian doctor named Julius as he wanders the streets of Manhattan, encountering people from different cultures and classes who will reshape his perspectives. Follow Julius on his journey to Brussels, his youth in Nigeria, and to the deepest parts of his own soul.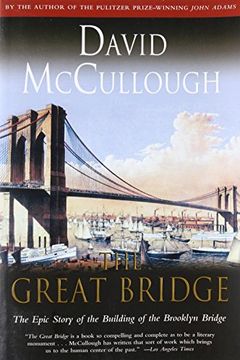 Discover the fascinating story of the Brooklyn Bridge, the world's longest suspension bridge at the time, told by master historian David McCullough. This monumental book recounts the tale of greed, corruption, and obstruction, but also of optimism, heroism, and determination during the Age of Optimism. Follow the fourteen-year construction process that required vision and determination comparable to building great cathedrals, and learn about the heroes and rascals who had a hand in its success or failure. A sweeping narrative of the social climate of the time that's more than just the story of an engineering miracle.
Motherless Brooklyn by Jonathan Lethem
The Death and Life of Great American Cities by Jane Jacobs
The Collected Poems of Langston Hughes by Langston Hughes
Another Country by James Baldwin
A Tree Grows In Brooklyn by Betty Smith
New York by Edward Rutherfurd
When You Reach Me by Rebecca Stead
Gotham by Edwin G. Burrows
Ladies and Gentlemen, the Bronx Is Burning by Jonathan Mahler
The Bowery Boys by Greg Young
Greater Gotham by Mike Wallace
Mannahatta by Eric Sanderson
AIA Guide to New York City by Norval White
Forgotten New York by Kevin Walsh
Mapping Manhattan by Becky Cooper
The Other Islands of New York City by Sharon Seitz
Grand Central Oyster Bar and Restaurant Cookbook by Sandy Ingber
Playground of My Mind by Julia Jacquette
Harriet the Spy by Louise Fitzhugh
Underworld by Don Delillo
The Long-winded Lady by Maeve Brennan
The Best of Everything by Rona Jaffe
A History of New York in 101 Objects by Sam Roberts
Speedboat by Renata Adler
So Little Time by John P. Marquand
97 Orchard by Jane Ziegelman
New York Diaries by Teresa Carpenter