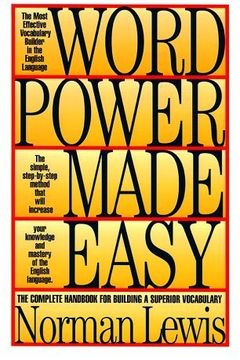 Improve your English language skills with Word Power Made Easy. Written by a respected expert, this complete handbook uses simple, step-by-step methods to teach you how to use the right words, pronounce them correctly, and avoid embarrassing mistakes. Master the art of grammar and expand your vocabulary with this essential guide.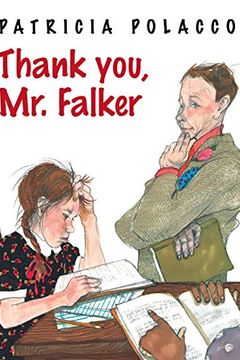 "Thank You, Mr. Falker" is a heartwarming true story about a dyslexic girl and the teacher who helped her overcome her reading disability. Patricia Polacco's classic tale is perfect for inspiring teachers and students of all ages, and is now available in a deluxe slipcased edition complete with a personal letter from the author herself. A wonderful gift for any child who needs encouragement, or any teacher who has truly made a difference in a student's life.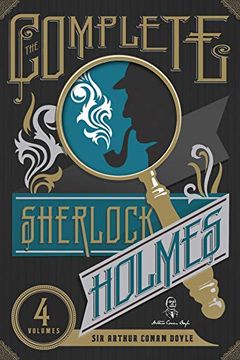 This limited edition collection includes all four full-length Sherlock Holmes novels and over 40 of his short masterpieces - from The Adventures of Sherlock Holmes to The Case Book of Sherlock Holmes. The collection features beautiful illustrations and a magnetic slipcase, making it a must-have for discerning fans of mystery and detective fiction. Join the iconic detective Holmes and his steadfast assistant Dr. John Watson on their thrilling adventures of deductive reasoning.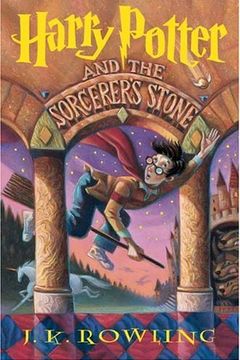 The story of a young boy named Harry, who has endured a miserable life with his cruel relatives. All he knows is poverty, bullying, and the feeling of not belonging. But a letter arrives, inviting him to a magical place filled with friends, sports, and endless wonder. With destiny calling, Harry must navigate a dangerous path if he hopes to survive.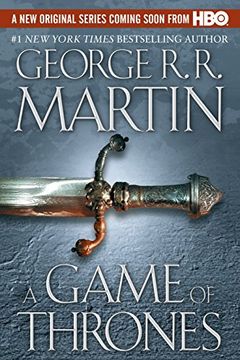 A world of magic, mystery, intrigue, romance, and adventure awaits in this modern fantasy masterpiece. The first volume of an epic series, this tale of lords, ladies, soldiers, and sorcerers features the harsh Starks of Winterfell at its center, surrounded by supernatural forces massing beyond the protective Wall. As winter looms and conflict brews, characters traverse a land of extremes and undertake dangerous journeys, all for the ultimate prize: the game of thrones.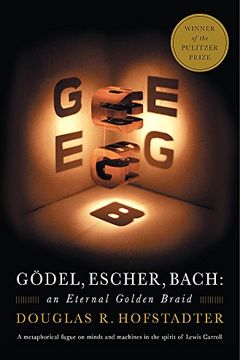 This inquisitive book by Douglas R. Hofstadter delves into the very essence of cognitive science - the intricate links between formal systems. Hofstadter explains how the system behind mental activity goes beyond its support system, and questions whether machines may one day attain human-level intelligence. Gödel, Escher, Bach covers a range of captivating topics from reduction to recursion, offering readers an intriguing exploration of the intricacies of meaning.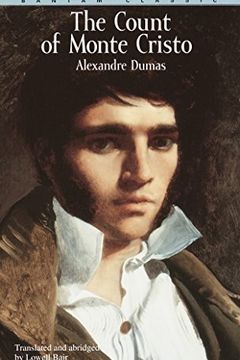 Experience the thrilling tale of Edmond Dantès, a dashing young hero who is betrayed by his enemies and thrown into a secret dungeon. Trapped in a dank prison cell for years, he miraculously escapes and seeks revenge. Set against the turbulent years of the Napoleonic era, this widely read romantic novel by Alexandre Dumas paints a dazzling, exuberant vision of France that has become immortal. Abridged by Lowell Blair for an engaging and concise read.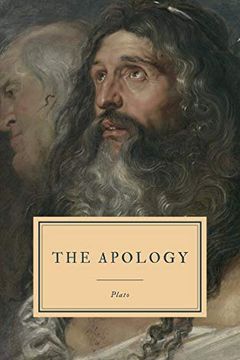 Discover the powerful self-defense speech delivered by Socrates at his trial for impiety and corruption. Plato's The Apology of Socrates presents an engaging account of the charges that Socrates faced, including corrupting the young and not believing in the city's gods. Learn about this ancient philosopher's defense and experience his persuasive rhetoric in action.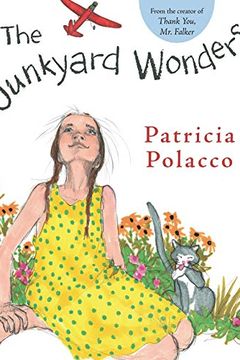 "Junkyard Wonders" follows young Trisha as she is devastated to find out she is in a special class at her new school, until she meets her quirky and invincible teacher, Mrs. Peterson, and her group of oddly brilliant classmates. Together, they teach Trisha the true meaning of genius and inspire readers to find their own inner talents. Based on a true story, this heartwarming book by Patricia Polacco celebrates the power of teachers and the unique talents that make us all wonders.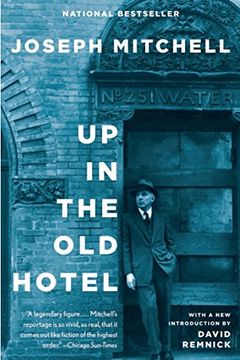 Explore the fascinating world of New York's lesser-known inhabitants through the eyes of legendary writer, Joseph Mitchell. From saloon-keepers and street preachers, to gypsies and steel-walking Mohawks, Mitchell's precise, respectful observation and offhand perfection of style capture the essence of their lives. "Up in the Old Hotel" is a collection of Mitchell's four books and previously uncollected stories, creating an indelible collective portrait of an unsuspected New York and its odder citizens.
Fancy Nancy by Jane O'Connor
Slaughterhouse-Five by Kurt Vonnegut
Owen and Mzee by Isabella Hatkoff, Craig Hatkoff, Paula Kahumbu
Ulysses Annotated by Don Gifford
Bringing Words to Life by Isabel L. Beck, Margaret G. McKeown, Linda Kucan
Mirette on the High Wire by Emily Arnold McCully
Stegothesaurus by Bridget Heos
When Lightning Comes in a Jar by Ernest L. Polacco
Owen and Mzee by Isabella Hatkoff, Craig Hatkoff and Dr. Paula Kahumbu
Bringing Words to Life by Isabel L. Beck, Margaret G. McKeown, Linda Kucan
Longman Dictionary of Contemporary English by Pearson Education
Protection, Conservation and Preservation of Indian Monuments [Paperback] [Jan 01, 1993] Norman Lewis by Norman Lewis
Oxford Learner's Pocket Word Skills by Ruth Gairns
How to Coach Girls by Mia Wenjen
Halmoni and the Picnic by Sook Nyul Choi
Read Your World by Several Contributors
BEST #OWNVOICES CHILDREN'S BOOKS by Mia Wenjen
The Absolutely Awful Alphabet by Mordicai Gerstein
The Elusive Full Ride Scholarship by Alison Foley
Build Your Vocabulary Skills! A Quick and Easy Method by John Lacarna
Brave New World by Aldous Huxley
The Ballot Box Battle by Emily Arnold McCully
Just in Time, Abraham Lincoln by Patricia Polacco
The Gigantic Turnip by Aleksei Tolstoy
The Ghost Writer by Philip Roth
Thesaurus Rex by Laya Steinberg