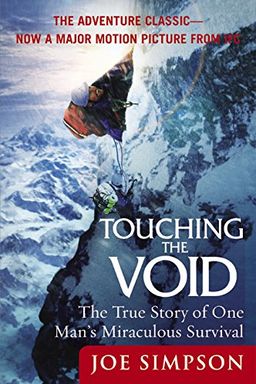 A thrilling and emotional true story of survival in the treacherous Peruvian Andes. When climbing partners Joe and Simon reach the summit of Siula Grande, they have no idea what horrors await them on the descent. After an unthinkable tragedy, Simon is forced to make a gut-wrenching decision that tests their friendship to the limit. Touching the Void is a gripping and heart-wrenching tale of human endurance and the power of friendship.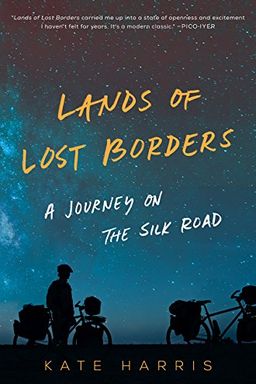 Lands of Lost Borders is a captivating travel narrative about two friends who bike the Silk Road from beginning to end. Author Kate Harris weaves together adventure, reflection, and history of science and exploration, offering a unique perspective on the nature of limits and the wildness of Earth that can never be fully mapped. A must-read for lovers of Rebecca Solnit and Pico Iyer. National Bestseller and winner of the RBC Taylor Prize and the Edna Staebler Award for Creative Non-Fiction.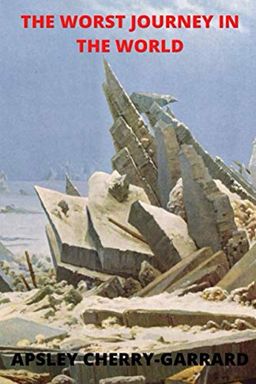 This memoir explores the perils and hardships faced by members of the 1910-1913 British Antarctic Expedition. Apsley Cherry-Garrard, a member of the team, shares his honest account of their disastrous outcome and the struggles they faced, including extreme cold and darkness. One particularly challenging mission was to recover eggs of the Emperor penguin in complete darkness and subzero temperatures. This book has received excellent reviews for its frank portrayal of human suffering under extreme conditions.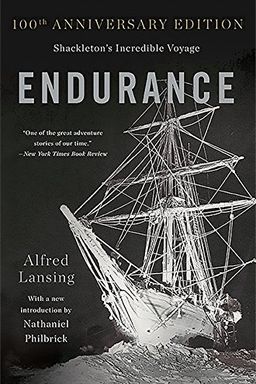 Embark on a thrilling adventure through the frozen tundras of Antarctica as British explorer Ernest Shackleton and his crew attempt to reach the South Pole. Follow the remarkable journey of these brave men as they battle extreme conditions and navigate through dangerous terrain in their quest for survival. Endurance is a gripping and inspirational tale that has become a timeless symbol of heroic perseverance.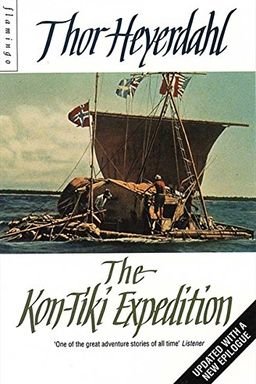 Join biologist Thor Heyerdahl on an astonishing adventure across the Pacific Ocean by raft. In a journey of 4,300 nautical miles, Heyerdahl and five other adventurers set out to prove an intriguing theory about the settlement of the South Sea Islands. Battling raging storms, whales, and sharks for three months on the open sea, they sighted land and achieved their mission. Translated into 65 languages, Kon-Tiki is a classic tale of daring and courage that has inspired countless readers.
"Embark on a captivating journey across the harsh Australian desert alongside a brave and courageous woman and her four camels in this unforgettable memoir. Braving sweltering heat, dangerous snakes, and unwanted advances, the protagonist emerges as a tenacious heroine driven by her love for Australia's landscape and its people. This compelling story of self-discovery and transformation is a must-read for all adventure seekers."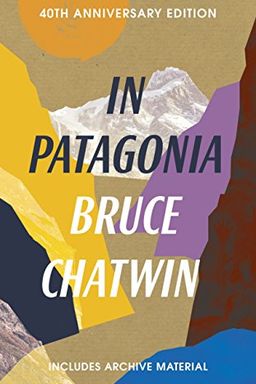 In Patagonia by Bruce Chatwin is a unique masterpiece that effortlessly blends elements of biography, history, memoir, and travel writing. Since its publication in 1977, it has become a classic and has inspired countless travelers and writers. This special 40th-anniversary edition includes never-before-seen material from the author's archive, offering insight into the book's creation and publication. Join Chatwin on his life-changing adventure through the stunning landscape of Patagonia in this timeless and inspiring work.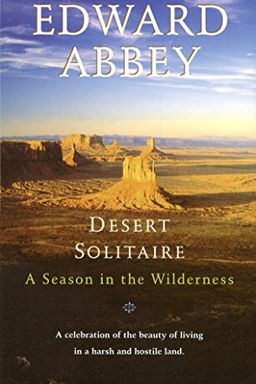 A ranger's first-hand account of the beauty of the American West's remaining wilderness. Full of passionate and poetic prose, the author reflects on the future of civilization's relationship with nature, as well as his own moral struggle. A timeless call to preserve the natural world.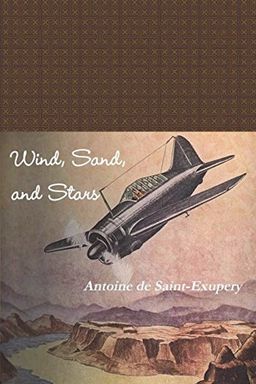 This book is a collection of insightful anecdotes, poetic reflections, and speculative musings about life as seen from the perspective of a flier. Written by a professional mail pilot, adventurer, and talented writer, Wind, Sand and Stars is an engaging collage of life experiences and reflections on how the airplane has expanded our understanding of the universe and ourselves.
Embark on a thrilling adventure through the majestic Hindu Kush mountain range with this captivating memoir! Follow Eric Newby, a curious fashion industry worker, as he sets out on a journey of self-discovery, navigating through the rugged terrains of the Afghan wilderness. Brace yourself for a rollercoaster ride of laughter, tears, and unforgettable experiences in this entertaining tale of wanderlust and personal growth.
Welcome to the Goddamn Ice Cube by Blair Braverman
The Long Walk by Slavomir Rawicz
West with the Night by Beryl Markham
Becoming Odyssa by Jennifer Pharr Davis
Thirst by Heather Anderson
Lost in the Jungle by Yossi Ghinsberg
The Perfect Storm by Sebastian Junger
The Lord of the Rings by J. R. R. Tolkien
The Emerald Mile by Kevin Fedarko
Born to Run by Christopher McDougall
Full Tilt by Dervla Murphy
AWOL on the Appalachian Trail by David Miller
Adrift by Steven Callahan
Blue Highways by William Least Heat Moon
Seven Years in Tibet by Heinrich Harrer
The Journals of Lewis and Clark by Meriwether Lewis
Young Men and Fire by Norman MacLean
Braving It by James Campbell
She Explores by Gale Straub
Running Home by Katie Arnold
The Voyage of the Beagle by Charles Darwin
My Journey to Lhasa by Alexandra David-Neel
Roughing It by Mark Twain
Fablehaven Complete Set by Brandon Mull
Percy Jackson and the Olympians by Rick Riordan
Harry Potter And The Sorcerer's Stone by J. K. Rowling
The Right Stuff by Tom Wolfe
Following Atticus by Tom Ryan
Sailing Alone Around the World by Joshua Slocum
Deep Survival by Laurence Gonzales
No Shortcuts to the Top by Ed Viesturs
Breaking Trail by Arlene Blum
Arabian Sands by Wilfred Thesiger
Thru-Hiking Will Break Your Heart by Carrot Quinn
Eat Pray Love by Elizabeth Gilbert
Skeletons on the Zahara by Dean King
The Snow Leopard by Peter Matthiessen
The Unwanteds Collection by Lisa McMann
Your Very Own Robot by R. A. Montgomery
The Magic of the Unicorn by Deborah Lerme Goodman
Running the Amazon by Joe Kane
Alone Against the North by Adam Shoalts
The Road to Oxiana by Robert Byron
Harry Potter by J. K. Rowling
The Heroes of Olympus Hardcover Boxed Set by Rick Riordan
Braiding Sweetgrass by Robin Wall Kimmerer
The Kane Chronicles by Rick Riordan
The Great Alone by Kristin Hannah
Unbroken by Laura Hillenbrand
Magnus Chase and the Gods of Asgard Paperback Boxed Set by Rick Riordan
Kite Runner by Khaled Hosseini
Miracle in the Andes by Nando Parrado
Masterminds by Gordon Korman
Marching Powder by Thomas McFadden
Last of the Breed by Louis L'Amour
One Man's Wilderness by Sam Keith
Tristan Strong Punches a Hole in the Sky by Kwame Mbalia
Trials of Apollo, The 3-Book Paperback Boxed Set by Rick Riordan
Mountaineering by The Mountaineers
Voyage for Madmen by Peter Nichols
Bushcraft 101 by Dave Canterbury
Never Cry Wolf by Farley Mowat
Leave Only Footprints by Conor Knighton
The Land of Stories Complete Paperback Gift Set by Chris Colfer
Captain Blood by Rafael Sabatini
Beyonders The Complete Set by Brandon Mull
The Pants Of Perspective by Anna McNuff
Charlie Thorne and the Last Equation by Stuart Gibbs
The Inquisitor's Tale by Adam Gidwitz
Wings of Fire Boxset, Books 1-5 by Tui T. Sutherland
Keeper of the Lost Cities Collection Books 1-5 by Shannon Messenger
Mawson's Will by Lennard Bickel
In Search of the Castaways by Jules Gabriel Verne
The Last Englishman by Keith Foskett
Annapurna by Maurice Herzog
No Picnic on Mount Kenya by Felice Benuzzi
Journeys of a Lifetime by National Geographic
That Wild Country by Mark Kenyon
Miles from Nowhere by Barbara Savage
Walking the Nile by Levison Wood
Maiden Voyage by Tania Aebi
My First Summer in the Sierra by John Muir