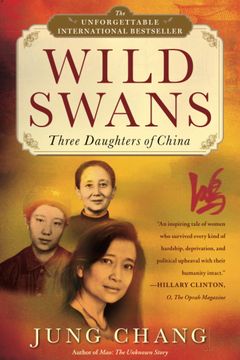 Experience the resilience of three generations of Chinese women as they navigate the tumultuous 20th century. In this thrilling, real-life saga, witness their struggle for survival in a world of violence, revolution, and upheaval. Brimming with adventure, Wild Swans offers a rich historical account and a breathtaking tribute to the human spirit. Don't miss the 16 pages of powerful photographs accompanying this moving masterpiece.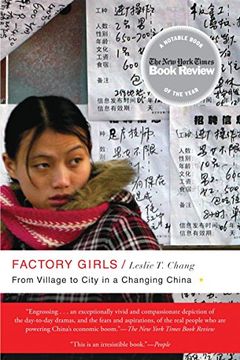 Explore the fascinating and previously untold lives of the migrant factory population in China, the largest migration in human history. Follow the stories of two young women, who over the course of three years attempt to rise from the assembly lines of Dongguan, an industrial city in China's Pearl River Delta. Discover a world where nearly everyone is under thirty, where a few computer or English lessons can catapult you into a completely different social class, and where poverty and idleness of rural life drive young girls to leave home. With personal and historical frames of reference, author Leslie T. Chang provides new insight into China and demonstrates how this mass movement is changing individual lives and transforming Chinese society.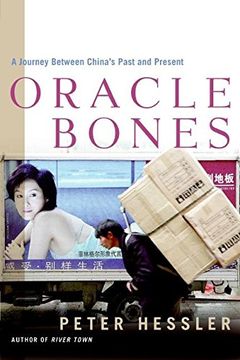 Explore modern-day China and its links to the Western world through the lives of ordinary people in Oracle Bones. Peter Hessler illuminates the contrast between past and present and the evolving rhythms of a country in transformation. Follow a diverse cast, including an American writer living in Beijing, a forgotten ethnic minority member seeking freedom in the United States, and a scholar of oracle-bone inscriptions, all struggling to understand the historical forces that have shaped their lives. Hessler excavates the past, putting a human face on the history of China and capturing its soul as it undergoes a momentous change.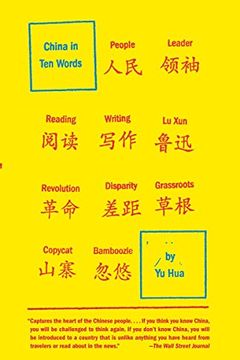 Explore the complexities and nuances of modern Chinese society through the eyes of one of China's most acclaimed writers. Framed by ten common words in Chinese culture, China in Ten Words is a candid and intimate portrait of the world's most populous nation. Through personal stories and astute analysis, Yu Hua delves into issues such as wealth inequality, piracy, and fraud, offering a unique perspective on the Chinese experience over the last several decades. Provocative and insightful, this book is a must-read for anyone looking to gain a deeper understanding of modern China.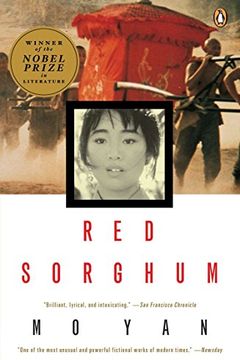 An epic family saga set in 1930s China, Red Sorghum tells the story of three generations battling the Japanese invaders and each other. Through flashbacks, readers witness a landscape of beauty and horror as fable and history collide to create an entirely unique and unforgettable work of fiction. This novel has won numerous literary awards in China and inspired an Oscar-nominated film. Don't miss out on this legendary read.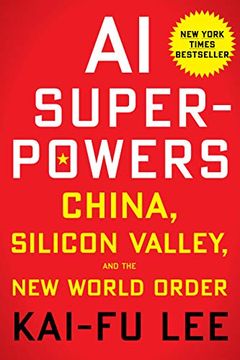 Discover how China has rapidly caught up with the US in the development of AI with Kai-Fu Lee's AI Superpowers. Lee, an expert in AI and China, argues that dramatic changes will happen sooner than many expect due to these developments. Lee also explores the impact of AI on both blue-collar and white-collar jobs and provides insight into possible solutions for the significant changes that are coming.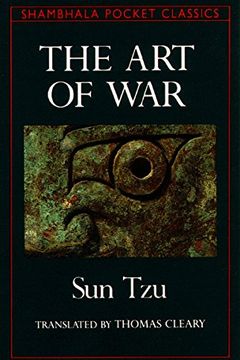 A timeless masterpiece on military strategy based on ancient Chinese warfare and thought, The Art of War has been adapted for use in politics, business, and everyday life. Widely read and respected for centuries, this book provides tactics and insights that help gain advantage over opponents, whether in the boardroom or on the battlefield.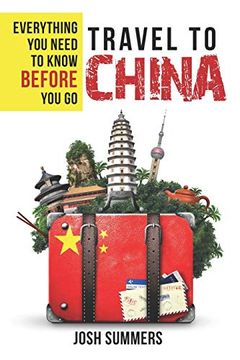 This travel guide is a must-read for anyone planning a trip to China. It covers everything from visa applications to staying healthy, and provides in-depth guides for travel within the country. Learn how to prepare for your trip, stay connected, and navigate China's unique culture. Don't miss out on this indispensable resource for any China traveler.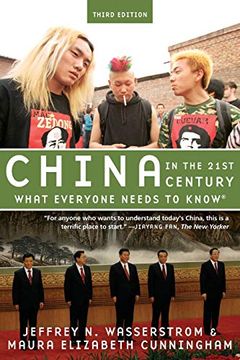 Explore China's meteoric rise to superpower status in the 21st century with Jeffrey N. Wasserstrom and Maura Elizabeth Cunningham's fully revised and updated third edition of their book exploring China's present-day trajectory. With insights into the Chinese Communist Party, the building boom in Shanghai, environmental fallout, and unique aspects of Chinese culture like the one-child policy, this book frames its answers through historical legacies and offers a framework for understanding China's trajectory. Discover how China might act in the future vis-a-vis the United States, Russia, India, and its East Asian neighbors, and gain a concise and insightful introduction to this significant global power.
Experience a powerful journey of transformation and redemption in this celebrated contemporary classic of Chinese literature. Follow one man's journey from spoiled son of a landlord to kindhearted peasant, forced to face the horrors and privations of war and the Cultural Revolution. Written by the acclaimed author of Brothers and China in Ten Words and adapted for film by Zhang Yimou, this searing novel was banned in China but later named one of the nation's most influential books. Discover a story of gritty authenticity and appreciation for life that will leave a lasting impact.
Age of Ambition by Evan Osnos
The Rape of Nanking by Iris Chang
Country Driving by Peter Hessler
Out of Mao's Shadow by Philip P. Pan
Fortress Besieged by Qian Zhongshu
The Corpse Walker by Liao Yiwu
Street of Eternal Happiness by Rob Schmitz
The Story of the Stone, or The Dream of the Red Chamber, Vol. 1 by Cao Xueqin
Red China Blues by Jan Wong
The Souls of China by Ian Johnson
The Real Story of Ah-Q and Other Tales of China by Lu Xun
The Third Revolution by Elizabeth C. Economy
The Cambridge Illustrated History of China by Patricia Buckley Ebrey
Soul Mountain by Gao Xingjian
Life and Death in Shanghai by Cheng Nien
River Town by Peter Hessler
The Three-Body Problem by Cixin Liu
Every Grain of Rice by Fuchsia Dunlop
Snow Flower and the Secret Fan by Lisa See
Red Star over China by Edgar Snow
The Great Firewall of China by James Griffiths
The Search for Modern China by Jonathan D. Spence
The Web That Has No Weaver by Ted Kaptchuk
Autumn in the Heavenly Kingdom by Stephen R. Platt
Shark's Fin and Sichuan Pepper by Fuchsia Dunlop
Riding the Iron Rooster by Paul Theroux
Forgotten Ally by Rana Mitter
Wealth and Power by Orville Schell
Wish Lanterns by Alec Ash
Nine Continents by Xiaolu Guo
The Party by Richard McGregor
China by Harold M. Tanner
The Age of Confucian Rule by Dieter Kuhn
The Last Days of Old Beijing by Michael Meyer
Lonely Planet China by Lonely Planet
Hidden Hand by Clive Hamilton
Every Step a Lotus by Dorothy Ko
China's New Red Guards by Jude Blanchette
Postcards from Tomorrow Square by James Fallows
The Song of Everlasting Sorrow by Anyi Wang
The Runaway Wok by Ying Chang Compestine
Foundations of Chinese Civilization by Jing Liu
Midnight in Peking by Paul French
The Dragon's Gift by Deborah Brautigam
Love in a Fallen City by Eileen Chang
Strange Beasts of China by Yan Ge
Lost on Planet China by J. Maarten Troost
The Garlic Ballads by Mo Yan
Ruined City by Jia Pingwa