Best Books for Women
These are the top books for women according to the web's most popular book blogs. Ranked by how often they were featured, each of the books on this list was featured in at least three of the articles.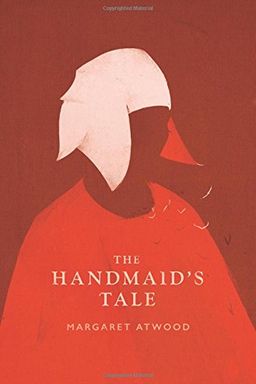 This feminist dystopian novel explores life in the Republic of Gilead - a future United States where a monotheocracy takes the Book of Genesis literally, leading to bizarre consequences for the population. Follow the story of Offred, one of the unfortunate Handmaids living under the new social order, as she reveals dark corners behind the establishment's calm facade. With scathing satire, a dire warning, and poignant prose, this unforgettable classic is Margaret Atwood at her best.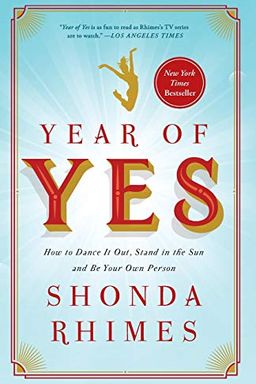 Year of Yes
How to Dance It Out, Stand In the Sun and Be Your Own Person
Discover how saying YES changed the life of one of Hollywood's most powerful women and how it can change yours too. In this intimate call to arms, the creator of Grey's Anatomy and Scandal shares how a simple shift in mindset transformed her introverted life into one of profound joy and success. With humor and passion, Shonda Rhimes inspires readers to embrace the power of "yes" and take control of their own lives.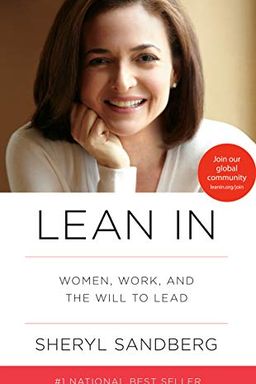 Lean In
Women, Work, and the Will to Lead
This cultural phenomenon has become an instant catchphrase for empowering women, sparking global conversations about women and ambition. The author draws on her own experience working at successful businesses to provide actionable advice for women on making small changes that can effect change on a universal scale. The book tackles topics such as equality at work, confidence, and leadership, and has ignited a ferocious debate on these important issues.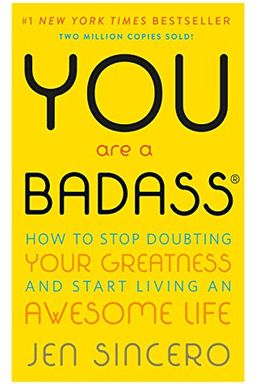 You Are a Badass
How to Stop Doubting Your Greatness and Start Living an Awesome Life
This self-help book is perfect for those who desire a better life but don't want to be caught seeking help. With 27 entertaining chapters, Jen Sincero provides stories, exercises, and advice on identifying and changing self-sabotaging behavior, overcoming fears, increasing income, and finding self-love. You Are a Badass will teach you how to create a life you love, and use The Force to achieve your goals.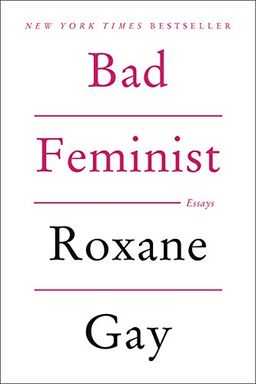 Discover a witty and insightful collection of essays that explore the journey of a woman of color navigating modern culture. Delving into the state of feminism today, this book offers a sharp commentary on how the media we consume shapes our identity. With humor and honesty, the author inspires readers to do better and be better.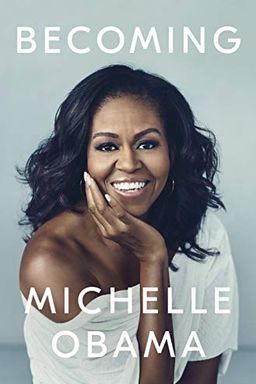 This powerful memoir takes readers on a journey through Michelle Obama's life, from her childhood on the South Side of Chicago to her time as First Lady of the United States. With unflinching honesty, Obama recounts both the triumphs and disappointments of her life, offering insights into her advocacy work for women and girls and her efforts to create a more inclusive White House. Her inspiring story is a testament to the power of perseverance and the importance of staying true to oneself.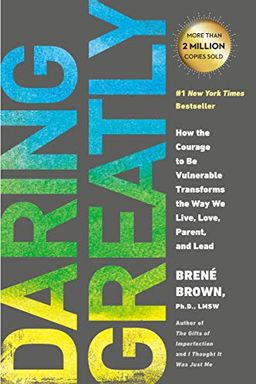 Daring Greatly
How the Courage to Be Vulnerable Transforms the Way We Live, Love, Parent, and Lead
Discover the transformative power of vulnerability with this #1 New York Times bestseller by thought leader Brené Brown. Based on twelve years of pioneering research, Daring Greatly dispels the myth that vulnerability equals weakness and teaches us that it's actually our most accurate measure of courage. Brown reveals how vulnerability is the birthplace of love, belonging, joy, and creativity, and explains how shutting ourselves off from vulnerability can distance us from the experiences that bring meaning to our lives. With Daring Greatly, step into the arena and let yourself be seen.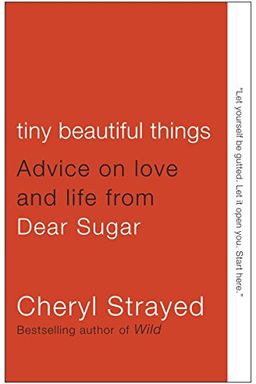 "Discover a balm for life's ups and downs in this engaging collection of advice columns. Written by the once-anonymous author of a popular online column, this book features never-before-published pieces, along with raw and honest insights on topics like love, loss, and the pursuit of happiness. With a new introduction by Steve Almond, Tiny Beautiful Things is a heartwarming and humorous read that will leave you feeling seen, heard, and understood."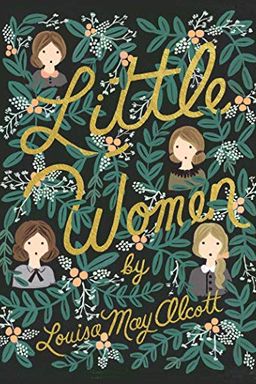 Four unique sisters rely on each other during their father's absence in this heartwarming story. From putting on plays to forming secret societies, they face life's ups and downs with the one question always on their minds: will Father make it home safely from war?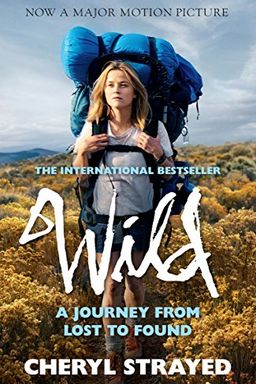 Wild
A Journey from Lost to Found
A woman who has lost everything decides to walk 1,100 miles of the west coast of America alone. With no experience in long-distance hiking, she sets out to piece together a life that has crumbled in the wake of her mother's death.
Men Explain Things to Me by Rebecca Solnit
We Should All Be Feminists by Chimamanda Ngozi Adichie
I Know Why the Caged Bird Sings by Maya Angelou
I Am Malala by Malala Yousafzai
Big Magic by Elizabeth Gilbert
The Confidence Code by Katty Kay
Americanah by Chimamanda Ngozi Adichie
Eat Pray Love by Elizabeth Gilbert
Girl Code by Cara Alwill Leyba
Girl, Stop Apologizing by Rachel Hollis
The Color Purple by Alice Walker
The Gifts of Imperfection by Brené Brown
A Room of One's Own by Virginia Woolf
Women Who Run with the Wolves by Clarissa Pinkola Estés
Jane Eyre by Charlotte Brontë
Own It by Sallie Krawcheck
The Immortal Life of Henrietta Lacks by Rebecca Skloot
Nice Girls Don't Get the Corner Office by Lois P. Frankel
More Than Enough by Elaine Welteroth
Redefining Realness by Janet Mock
Radical Candor by Kim Scott
The Bluest Eye by Toni Morrison
Fun Home by Alison Bechdel
Option B by Sheryl Sandberg
The Feminine Mystique by Betty Friedan
Thrive by Arianna Huffington
Maybe You Should Talk to Someone by Lori Gottlieb
Come as You Are by Emily Nagoski
Dare to Lead by Brené Brown
The Diary Of A Young Girl by Anne Frank
My Life on the Road by Gloria Steinem
In the Company of Women by Grace Bonney
My Brilliant Friend by Elena Ferrante
Women Don't Ask by Linda Babcock
The Last Black Unicorn by Tiffany Haddish
Women in Tech by Tarah Wheeler van Vlack
Taking Charge of Your Fertility by Toni Weschler
Ain't I a Woman by Bell Hooks
This Bridge Called My Back by Cherríe Moraga
The Moment of Lift by Melinda Gates
Bird by Bird by Anne Lamott
Pride and Prejudice by Jane Austen
The Four Agreements by Don Miguel Ruiz
To Kill a Mockingbird by Harper Lee
The Red Tent by Anita Diamant
A Good Man Is Hard to Find and Other Stories by Flannery Oconnor
Braving the Wilderness by Brené Brown
Smart Women Finish Rich by David Bach
How Women Rise by Sally Helgesen
Be Unapologetically You by Adeline Bird
Ruth Bader Ginsburg by Jane Sherron de Hart
A Year of Positive Thinking by Cyndie Spiegel
Shark Tales by Barbara Corcoran
Secrets of Six-Figure Women by Barbara Stanny
The Universe Has Your Back by Gabrielle Bernstein
The 4-Hour Workweek by Timothy Ferriss
Their Eyes Were Watching God by Zora Neale Hurston
Ask For It by Linda Babcock
Drop the Ball by Tiffany Dufu
The Bloody Chamber by Angela Carter
Boss Bitch by Nicole Lapin
Beautiful Girlhood by Karen Andreola
How to Stop Feeling Like Sh*t by Andrea Owen
You Do You by Sarah Knight
The Self-Love Experiment by Shannon Kaiser