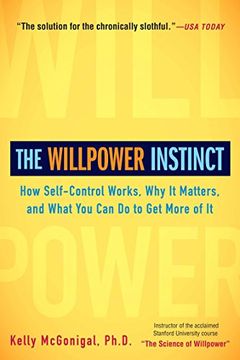 Discover the groundbreaking science of self-control in this book, informed by the latest research and insights from psychology, economics, neuroscience, and medicine. Learn how willpower works, how to improve it through mindfulness, exercise, nutrition, and sleep, and how to use strategies like self-forgiveness and giving up control to enhance your self-control. With life-changing prescriptive advice and exercises, this book is perfect for those looking to improve their health, happiness, and productivity.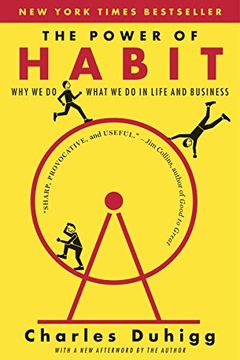 Discover the fascinating science behind our habits and how they can be changed in this bestselling book. Pulitzer Prize-winning reporter Charles Duhigg takes us from the boardrooms of Procter & Gamble to the civil rights movement, presenting a whole new understanding of human nature and its potential. At its core, The Power of Habit provides an exhilarating argument: understanding how habits work is the key to achieving success in life, business, and beyond. With captivating storytelling and practical advice, this book has been hailed by critics as essential reading.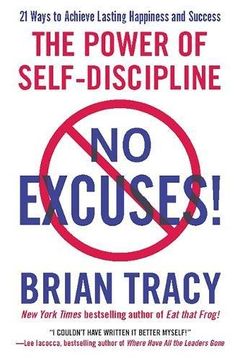 Learn how to overcome the two worst enemies of success - laziness and immediate gratification - with this inspiring guide. "No Excuses!" shows you how to achieve success in your personal goals, business and finances, and overall happiness by developing self-discipline. With 21 chapters focusing on different aspects of your life and end-of-chapter exercises, you can become more successful in everything you do. Stop making excuses and start achieving your goals today!
Learn how to master self-control and achieve your goals with this groundbreaking book. Written by pioneering research psychologist Roy F. Baumeister and New York Times science writer John Tierney, Willpower draws on cutting-edge research and the wisdom of real-life experts to provide practical lessons on how to focus your strength, resist temptation, and redirect your life. Find out how to set achievable goals, monitor your progress, and stay motivated even when things get tough. With a blend of practical advice and the latest scientific insights, Willpower is a must-read for anyone looking to improve themselves and their lives.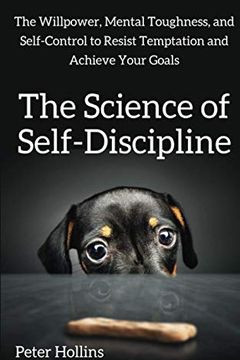 Learn the science behind self-discipline and how to engineer a disciplined life. Discover the principles that top performers use to resist impulses and achieve their goals. This book offers actionable tactics to break free of excuses, distractions, and temptations. Author Peter Hollins has studied psychology and peak human performance for over a dozen years and draws on his academic, coaching, and research experience to provide the roadmap to the human psyche that will allow you to accomplish exactly what you set out to do, every time. Pick up your copy today and unlock your potential!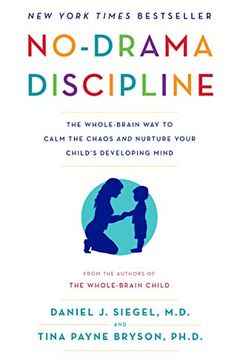 No-Drama Discipline
The Whole-Brain Way to Calm the Chaos and Nurture Your Child's Developing Mind
This book explores the connection between a child's neurological development and a parent's reaction to misbehavior, providing effective and compassionate strategies for discipline. Learn how to identify your own discipline philosophy and communicate lessons, understand appropriate discipline for different ages, connect with your child calmly, and navigate tantrums to inspire growth and happiness. With playful illustrations and stories, No-Drama Discipline guides you towards peaceful conflict resolution and creating a resilient and happy family.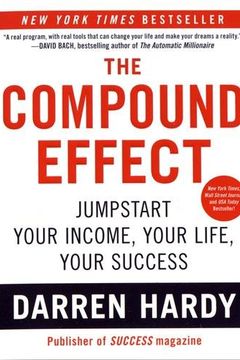 Achieve success in all areas of life using the power of The Compound Effect. Based on the principle that little decisions can lead to big outcomes, this bestselling book distills the fundamental principles that guide phenomenal achievements in business, relationships, and beyond. Learn how to eradicate bad habits, stay motivated, and catch the unstoppable force of momentum. With easy-to-use strategies, you can achieve any goal and triumph over any competitor. Take advantage of the secrets of superachievers and create the extraordinary life you desire.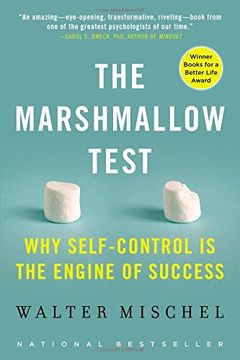 Discover how to master self-control with the renowned psychologist behind the famous Marshmallow Test. Walter Mischel explains how the ability to delay gratification is critical for success in life, and provides advice on how to apply it to everyday challenges - from weight control to major decisions. With profound implications for parenting, education, public policy and self-care, this book will change the way you think about who we are and what we can be.
Discover the power of mastery with this New York Times bestselling book. Drawing on research from previous international bestsellers, the author looks at past and contemporary masters to debunk myths about genius and reveal the secret to greatness. With tools and wisdom gained from the ages, readers will unlock their passions and become masters themselves.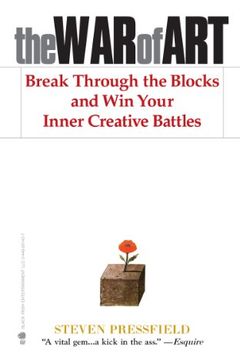 Unleash your creativity with a guide to overcome the greatest enemy: resistance. Discover unique and helpful ways to express yourself with the support of bestselling author Steven Pressfield.
The Practicing Mind by Thomas M. Sterner
The Whole-Brain Child by Daniel J. Siegel
Mindset by Carol S. Dweck
Parenting With Love And Logic by Foster Cline
The Now Habit by Neil Fiore
How to Talk so Little Kids Will Listen by Joanna Faber
How to Talk So Kids Will Listen & Listen So Kids Will Talk by Adele Faber
No Bad Kids by Janet Lansbury
Peaceful Parent, Happy Kids by Laura Markham
Make Your Bed by Admiral William H. McRaven
The Little Book of Big Change by Amy Johnson
1-2-3 Magic by Thomas Phelan
Atomic Habits by James Clear
The Slight Edge by Jeff Olson
Tools of Titans by Timothy Ferriss
Thinking, Fast and Slow by Daniel Kahneman
Think and Grow Rich by Napoleon Hill
The 7 Habits of Highly Effective People by Stephen R. Covey
The Master key to Riches (Condensed Classics) by Napoleon Hill, Mitch Horowitz
Raising Your Spirited Child by Mary Sheedy Kurcinka
My Mouth Is A Volcano by Julia Cook
Relentless by Tim S. Grover
The Warrior Ethos by Steven Pressfield
Positive Discipline for Preschoolers by Jane Nelsen Ed. D.
Feel the Fear and Do It Anyway by Susan Jeffers
Mini Habits by Stephen Guise
What Were You Thinking? by Bryan Smith
Stop Procrastinating by Nils Salzgeber
Katie Loves the Kittens by John Himmelman
365 Days With Self-discipline by Martin Meadows
A Grand Bed Adventure by A. M. Marcus
You Are a Badass by Jen Sincero
Making a Change for Good by Cheri Huber
The Paradox of Choice by Barry Schwartz
Self-Discipline in 10 days by Theodore Bryant
Essential Zen Habits by Leo Babauta