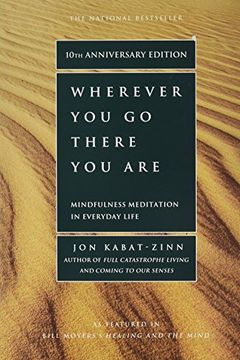 Discover a simple pathway to mindfulness in this insightful book. With something for first-time meditators and experienced practitioners alike, it offers a valuable guide for anyone striving to reclaim the richness of each moment.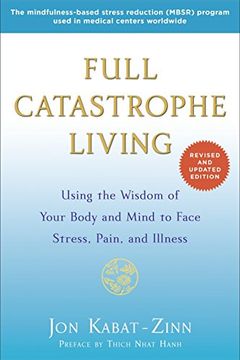 This book is an introduction to mindfulness, the practice of living in the moment and paying attention. The author, a proponent of meditation as a tool for dealing with illness, provides various techniques to help focus the mind, including breathing exercises and body scans. The book explores how these methods have benefited hospital patients and can help anyone deal with stress and cultivate a calmer outlook. A powerful transformation of outlook is possible, leading to greater balance and inner security in the world.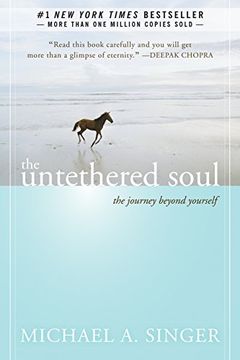 Unlock your inner potential and discover inner peace with The Untethered Soul - a #1 New York Times bestseller. Author and spiritual teacher Michael A. Singer takes readers on a transformative journey that explores the source of thoughts and emotions, and provides simple yet profound solutions for releasing limiting beliefs. Through meditation and mindfulness, Singer shows how to live in the present moment and release painful memories that keep us from achieving happiness and self-realization. This book offers a life-changing perspective for anyone looking to let go of mental and emotional limitations, and is now available in a special hardcover gift edition.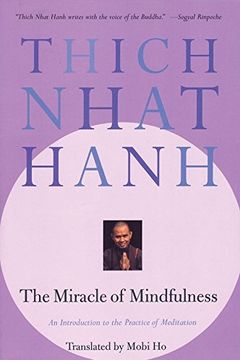 Discover the art of mindfulness with the help of Zen master Thich Nhat Hanh's beautiful and practical guide. Through gentle anecdotes and exercises, learn to be fully present in everyday moments and work towards greater self-understanding and peace. From washing dishes to peeling an orange, find opportunities for mindfulness in everything you do.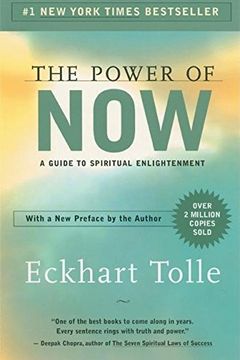 Discover the path to true happiness and enlightenment with this inspiring and practical guidebook. Eckhart Tolle's message about living in the present moment is brought to life through clear writing, concrete language, and a supportive voice. Within a chapter, readers will already be experiencing greater consciousness about their thoughts and emotions. This book covers topics such as the source of Chi, enlightened relationships, and creative use of the mind, with markers for reflection and contemplation. The Power of Now is a life-changing read that has the potential to inspire and improve countless lives.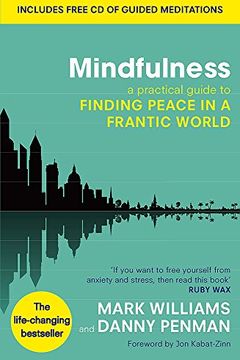 Mindfulness
A Practical Guide to Finding Peace in a Frantic World [With CD (Audio)]
Unlock a life of genuine happiness and confidence with MINDFULNESS. Based on Mindfulness-Based Cognitive Therapy, this book presents a set of simple yet powerful practices that take just a few minutes a day to bring about the full benefits of mindfulness meditation. Clinically proven to be at least as effective as drugs for depression, MINDFULNESS has been recommended by the UK's National Institute of Clinical Excellence. This book is focused on promoting joy and peace, helping everyday people break the cycle of unhappiness, stress, anxiety, and mental exhaustion.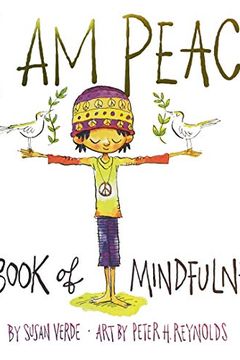 Explore the power of mindfulness with this heartwarming companion to New York Times bestsellers I Am Human and I Am Love. Children will learn how to manage their emotions, make good choices, and find empathy and wonder in the world by being present in the moment. Written by the talented team behind I Am Yoga, this book includes a guided meditation and is part of a sweet box set perfect for gifting!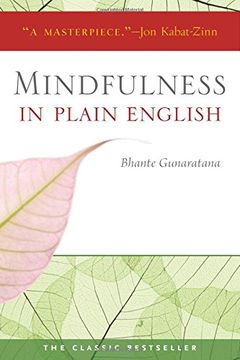 Explore the world of mindfulness and meditation with renowned meditation master Bhante Gunaratana in this step-by-step guide. Learn the myths, realities, and benefits of mindfulness as well as techniques for cultivating loving kindness. Perfect for beginners, this expanded edition offers a complete text and valuable insights into living a more productive and peaceful life.
Help your child develop mindfulness, deal with anxiety, improve concentration, and manage difficult emotions with this simple and accessible book. Designed for children ages 5-12 and their parents, it includes 11 mindfulness practices and short anecdotes to help kids become more patient and aware. Plus, an audio CD with guided meditations read by Myla Kabat-Zinn, co-founder of mindfulness-based stress reduction therapy. An ideal introduction to mindfulness meditation for families.
Discover a multi-award-winning children's book about being present! Follow a group of friends as they learn the importance of noticing when someone needs help, waiting patiently for their turn, and focusing on the present moment. This heartwarming story will teach your child essential values and remind them to appreciate every moment.
Get Some Headspace by Andy Puddicombe
Breathe Like a Bear by Kira Willey
Practicing Mindfulness by Matthew Sockolov
A Handful of Quiet by Thich Nhat Hanh
Peaceful Piggy Meditation by Kerry Lee MacLean
The Mindful Way Workbook by John Teasdale
Breathe and Be by Kate Coombs
Crab and Whale by Mark Pallis, Christiane Kerr
Declutter Your Mind by S. J. Scott
Zen Mind, Beginner's Mind by Shunryu Suzuki
The Four Agreements by Don Miguel Ruiz
A New Earth by Eckhart Tolle
Listening to My Body by Gabi Garcia
Ruby Finds a Worry by Tom Percival
No Worries! (Mindful Kids, #2) by Lily Murray, Katie Abey
The Things You Can See Only When You Slow Down by Haemin Sunim
Mindfulness for Teens in 10 Minutes a Day by Jennie Marie Battistin MA LMFT
The Mindful Way Through Depression by Mark Williams
Breathe with Me by Mariam Gates
How to Train a Wild Elephant by Jan Chozen Bays
The Little Book of Mindfulness by Patrizia Collard
Mindful Games by Susan Kaiser Greenland
Meditation Is an Open Sky by Whitney Stewart
Mindfulness by Yesenia Chavan
The Mindfulness-Based Eating Solution by Lynn Rossy
Puppy Mind by Andrew Jordan Nance
Rama Speaks by Lawrence Borok
Mindful Parenting by Kristen Race
Mindfulness-Based Cognitive Therapy For Dummies by Patrizia Collard
The Little Book of Being by Diana Winston
Elmer's Walk by MCKEE DAVID
Mindfulness for Beginners by Jon Kabat-Zinn
Mindfulness for Beginners by Jeffrey Holloway