Best Books On Stoicism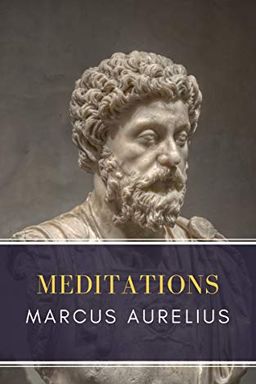 Explore the wisdom of a great Stoic philosopher with this pocket-sized classic. Part of the Macmillan Collector's Library, this beautifully-crafted edition features personal reflections by Marcus Aurelius on how to live virtuously in an unpredictable world. Translated by A. S. L. Farquharson and with an introduction by John Sellars, this book showcases the clarity of writing and uprightness that made Aurelius one of Stoicism's finest advocates. Discover his aphorisms on keeping a calm and rational mind even in the face of life's vicissitudes.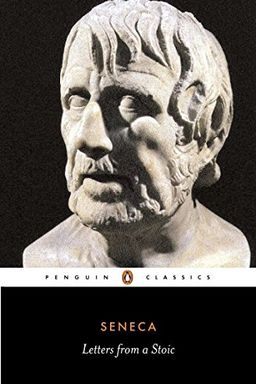 Experience the spiritual and philosophical wisdom of the Stoic philosophy through the letters of a true master. Written by a conflicted minister in Nero's court, these letters provide insight into upstanding Stoic ideals and a good way of life. Spiritual and progressive for their time, these letters offer criticism of harsh treatment of slaves and the barbaric shows in the arena. Enjoy the pointed and philosophical style of the Latin Silver Age in these essays disguised as letters to Lucilium.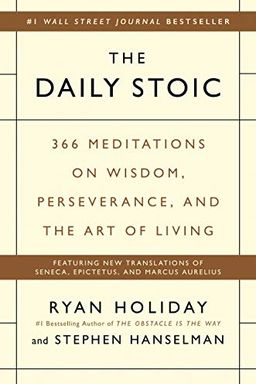 The Daily Stoic
366 Meditations on Wisdom, Perseverance, and the Art of Living
Discover the practical wisdom of Stoic philosophy with this beautifully packaged daily devotional. Stripped of antiquated, formal language, this book presents powerful aphorisms from Seneca, Epictetus, Zeno, and Marcus Aurelius in a page-per-day format. Arranged by topic, this guide features twelve principles for overcoming obstacles and achieving greater satisfaction. Written by the author of The Obstacle is the Way, this book is perfect for high-octane, action-oriented readers seeking a new daily ritual that brings balanced action, insight, effectiveness, and serenity.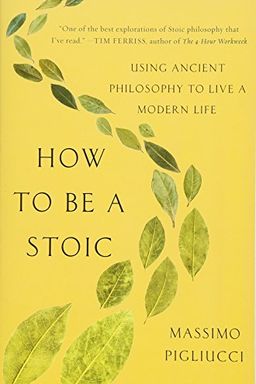 This philosophy book delves into the age-old question of how to live a good life. Massimo Pigliucci takes the ancient philosophy of Stoicism, which helped great leaders like Marcus Aurelius, to give modern readers perspective on what truly matters in life. Through understanding the Stoic way, we can learn how to handle complex issues such as personal tragedy, financial crises and marriage. Let How to Be a Stoic be your essential guide to better living.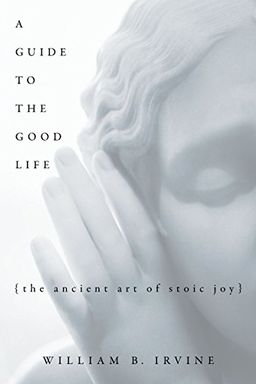 Gain timeless wisdom on living a fulfilled life from the ancient philosophy of Stoicism with A Guide to the Good Life. Author William B. Irvine presents practical advice and techniques for attaining tranquility, minimizing worry, and finding contentment in our modern lives. Learn how to let go of the past, focus on what we can control, and become a more thoughtful observer of our own life in order to avoid chronic dissatisfaction. This engaging and insightful read provides invaluable advice for anyone looking to live a more joyful life.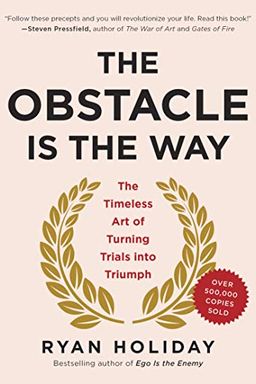 Learn how to turn obstacles into opportunities with the success formula followed by icons of history like John D. Rockefeller, Amelia Earhart, and Steve Jobs. In this book, discover timeless philosophical principles laid down by a Roman emperor that can help you achieve excellence in any situation. With revealing insights into their astounding triumphs, find out how ordinary people achieved extraordinary success by following this formula that teaches you how to turn your own adversity into advantage.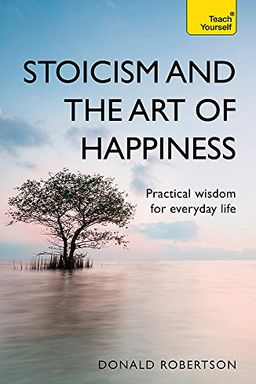 Discover the timeless wisdom of Stoicism and how it can help you live a happier life. Founded over 2,000 years ago, this philosophical movement has endured and offers powerful insights into the human condition. With contributions from remarkable minds such as Cicero, Seneca, and Marcus Aurelius, Stoicism provides practical strategies for developing psychological resilience and living in harmony with the universe. This empowering book shows you how to use Stoicism to make positive changes in your life, featuring thought-provoking case studies and tools for self-assessment. Find happiness and become a better person with the power of Stoicism.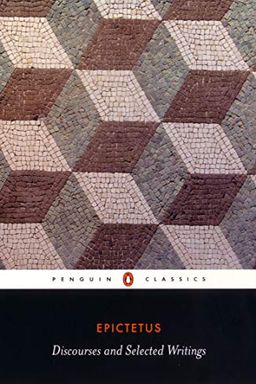 Immerse yourself in the teachings of one of the most influential thinkers of Greco-Roman philosophy with this new translation of Discourses and Selected Writings. Despite being born into slavery, Epictetus rose to greatness and shared his wisdom through informal lectures in AD 108. This collection offers a glimpse into his life and mind, and is written in Koine Greek, an ancestor to modern Greek. Experience the gateway to the mind of a master philosopher.
Discover the enduring presence of Stoicism, one of the most popular Hellenistic schools of philosophy in antiquity. With a comprehensive overview of its history, philosophy, and three main branches, this book by John Sellars includes analyses of the works and doctrines of ancient Stoic philosophers, from logic and physics to ethics. Accessible for students, scholars, and readers alike, explore what the Stoic legacy has meant for western civilization from its earliest days to the present.
Explore the philosophy and life of Roman emperor Marcus Aurelius in How to Think Like a Roman Emperor by Donald Robertson. This modern-day guide to Stoic wisdom offers readers a transformative journey through Marcus's personal and philosophical progress, weaving in insights from modern psychology. Discover how Marcus used emotional resilience and therapeutic practices to overcome adversity and reign as emperor at the height of Rome's power. A timeless essential for handling the ethical and psychological challenges of today.
The Practicing Stoic by Ward Farnsworth
The Cambridge Companion to the Stoics by Brad Inwood
Art of Living by Epictetus
Ego Is the Enemy by Ryan Holiday
On the Shortness of Life by Seneca
Antifragile by Nassim Nicholas Taleb
Courage Under Fire by James B. Stockdale
A New Stoicism by Lawrence C. Becker
Man's Search for Meaning by Viktor E. Frankl
The Philosophy of Cognitive Behavioural Therapy by Donald Robertson
The Inner Citadel by Pierre Hadot
The Beginner's Guide to Stoicism by Matthew van Natta
Musonius Rufus by Cynthia King
Discourses, Fragments, Handbook by Epictetus
Lessons in Stoicism by John Sellars
Stoicism and Emotion by Margaret Graver
Stillness Is the Key by Ryan Holiday
Dying Every Day by James Romm
The Daily Stoic Journal by Ryan Holiday
Philosophy for Life and Other Dangerous Situations by Jules Evans
Rome's Last Citizen by Rob Goodman
Philosophy as a Way of Life by Pierre Hadot
Unshakable Freedom by Chuck Chakrapani
A Man in Full by Tom Wolfe
The Stoic Challenge by William B. Irvine
Stoic Warriors by Nancy Sherman
Battlefield of the Mind by Joyce Meyer
Zen Mind, Beginner's Mind by Shunryu Suzuki
Endure by Alex Hutchinson
The Power of Intention by Wayne W. Dyer
Awaken the Giant Within by Tony Robbins
Braving the Wilderness by Brené Brown
The Road Less Traveled by M. Scott Peck
Think Like a Warrior by Darrin Donnelly
Lives of the Stoics by Ryan Holiday
The Moral Sayings Of Publius Syrus by Publius Syrus
Feel the Fear and Do It Anyway by Susan Jeffers
The Consolations of Philosophy by Alain de Botton
Relentless Optimism by Darrin Donnelly
Not Nice by Aziz Gazipura
Old School Grit by Darrin Donnelly
Conversations of Socrates by Xenophon
The Art Of Extraordinary Confidence by Aziz Gazipura
The Therapy of Desire by Martha C. Nussbaum
Anger, Mercy, Revenge by Lucius Annaeus Seneca
Your User's Manual by Anderson Silver
Hardship and Happiness by Lucius Annaeus Seneca
On Benefits by Lucius Annaeus Seneca
The Art of Living by John Sellars
On the Good Life by Marcus Tullius Cicero
The Stoic Life by Tad Brennan
Diogenes Laertius by Diogenes Laertius
Marcus Aurelius by William O. Stephens
Determinism and Freedom in Stoic Philosophy by Susanne Bobzien
The Stoic Sage by Rene Brouwer
That One Should Disdain Hardships by Musonius Rufus
Philosophy of Chrysippus by Josiah B. Gould
Diogenes Laertius by Diogenes Laertius
The Attention Revolution by B. Alan Wallace
The Morality of Happiness by Julia Annas
The Hellenistic Philosophers, Vol. 1 by A. A. Long
The Stoics by F H Sandbach
The Essential Epicurus by Epicurus
Emotion And Peace Of Mind by Richard Sorabji
A History of Western Philosophy in 500 Essential Quotations by Lennox Johnson
The Greatest Empire by Emily Wilson
The 5 Second Rule by Mel Robbins
Everything Has Two Handles by Ronald Pies
Stoicism Today by Patrick Ussher
On the Happy Life by Seneca
How to Live a Good Life by Massimo Pigliucci
Declutter Your Mind by S. J. Scott
Ethics and Human Action in Early Stoicism by Brad Inwood