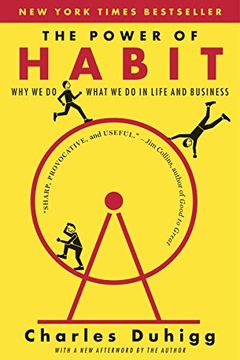 Discover the fascinating science behind our habits and how they can be changed in this bestselling book. Pulitzer Prize-winning reporter Charles Duhigg takes us from the boardrooms of Procter & Gamble to the civil rights movement, presenting a whole new understanding of human nature and its potential. At its core, The Power of Habit provides an exhilarating argument: understanding how habits work is the key to achieving success in life, business, and beyond. With captivating storytelling and practical advice, this book has been hailed by critics as essential reading.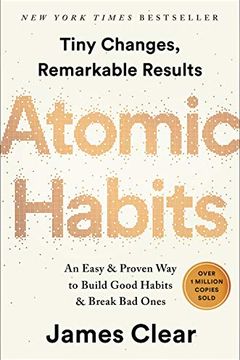 Atomic Habits
An Easy & Proven Way to Build Good Habits & Break Bad Ones
Discover a proven framework for improving every day with Atomic Habits. Written by one of the world's foremost experts in habit formation, James Clear, this instant New York Times bestseller offers practical strategies on how to form good habits, break bad ones, and master the tiny behaviors that lead to remarkable results. Drawing on biology, psychology, and neuroscience, Clear distills complex topics into simple behaviors that can be easily applied to daily life and work. Whether you want to overcome a lack of motivation, design your environment for success, or simply achieve your goals, Atomic Habits will reshape the way you think about progress and give you the tools you need to transform your habits.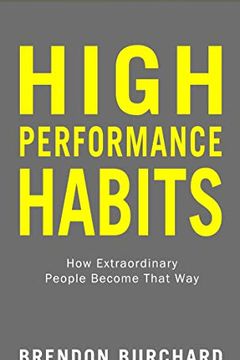 Discover the six habits that can make you extraordinary in all areas of your life with this science-backed, heart-centered guide. After extensive research and working as the world's highest-paid performance coach, the author reveals the most effective habits for long-term success. Based on one of the largest surveys ever conducted on high performers, this book provides real-world practices and exercises to help you achieve success and vibrant well-being. With powerful vignettes and cutting-edge science, this book is a must-read for anyone who wants to increase productivity, develop influence, and demonstrate courage.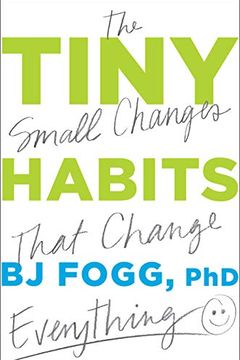 "Tiny Habits" by BJ Fogg is a practical and effective guide to habit formation. Through his coaching experience with over 40,000 people, Fogg shares how starting small can lead to big changes. Instead of overwhelming daily routines, he advocates for simple and achievable habits such as taking one yoga breath or turning off your phone before bedtime. This behavior formula of making habits easy, fitting them into your life, and rewarding yourself will help you achieve any goal you desire. Start your journey to a happier and healthier life with "Tiny Habits".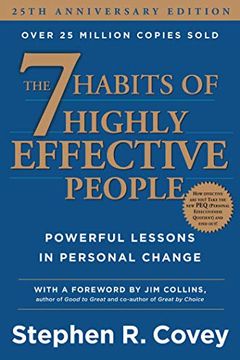 Discover the life-changing model that became an instant sensation when released. The Seven Habits of Highly Effective People by Stephen Covey is an education in living life effectively and achieving success. Learn how to implement Covey's model and understand the hidden implications in this complete and comprehensive guide. Don't miss out on the simple things you can do to navigate your life correctly and become highly effective in all areas of your life.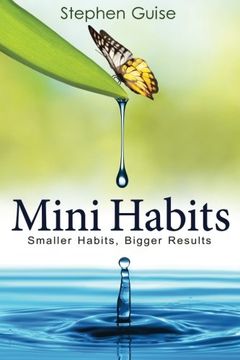 Discover the science-backed strategy for building lasting habits with Mini Habits. Learn why most personal growth strategies fall short and how to achieve success with very small positive behaviors that are "too small to fail." This weightless and deceptively powerful approach will equip you to change your life without guilt, intimidation, or repeated failure. Say goodbye to fighting against your brain and start achieving great things with mini habits.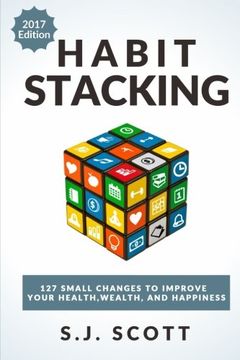 Habit Stacking
127 Small Changes to Improve Your Health, Wealth, and Happiness (Most are Five Minutes or Less)
Get ready to improve your life with small, daily actions that create a positive impact. Discover the power of "Habit Stacking," a strategy that helps you build a series of small changes into your daily routine to achieve your goals. With a list of 127 specific actions and instructions for building habits around important areas of your life, this book helps you overcome common challenges and turn positive habits into success. Plus, with access to a free companion website filled with bonus downloads, checklists, and videos, you'll have all the tools you need to start habit stacking today. Click the "Buy Now" button and start building powerful routines into your day.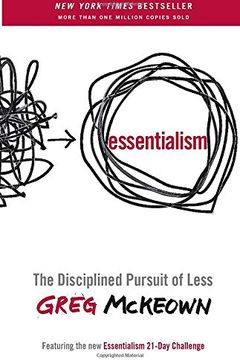 Increase your productivity and reclaim control of your time with Essentialism. This book isn't about doing more in less time, it's about doing only the things that matter most. Featuring a new 21-day challenge, Essentialism is a systematic discipline that helps you discern what is truly essential in your life, so you can eliminate everything that's not. This New York Times bestselling guide is perfect for anyone feeling overcommitted or stretched too thin. Start living a more intentional life with Essentialism.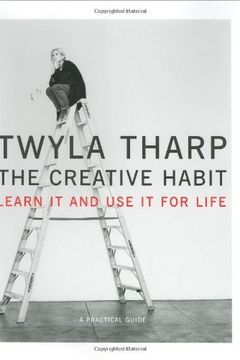 Learn how creativity is not a mysterious force in the universe but a habit you can cultivate with effort and preparation. Choreographer Twyla Tharp shares over thirty practical exercises she's used in her thirty-five-year career, applicable to anyone from a painter to a businessperson. Discover rituals, self-knowledge, memory harnessing, and materials organization to jump-start creativity in "The Creative Habit."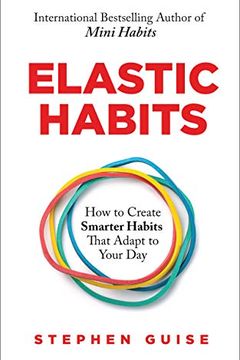 Discover the secret to building habits that bend but don't break with Elastic Habits. Author Stephen Guise explains why traditional habits fail and how we can make our habits more resilient to the turbulence of life by making them elastic. Elastic habits are fluid, adapting their form and intensity to suit each unique day, surviving even the busiest and worst of days. With the simple and intuitive Elastic Habits framework, your habits can instantly shrink themselves into an easy win when a difficult or busy day threatens to ruin your habit streak. Elastic habits are the adaptation masters of the habit kingdom, giving you nine different ways to win and adapt to any situation for maximum potential and excitement about your progress.
Better Than Before by Gretchen Rubin
Daily Rituals by Mason Currey
The Compound Effect by Darren Hardy
The ONE Thing by Gary Keller
The Willpower Instinct by Kelly McGonigal
The Miracle Morning by Hal Elrod
The Now Habit by Neil Fiore
Making Habits, Breaking Habits by Jeremy Dean
The Achievement Habit by Bernard Roth
Tools of Titans by Timothy Ferriss
Mindset by Carol S. Dweck
Taking the Leap by Pema Chodron
One Day My Soul Just Opened Up by Iyanla Vanzant
Year of Yes by Shonda Rhimes
Millionaire Success Habits by Dean Graziosi
Million Dollar Habits by Brian Tracy
The Habit Blueprint by Patrik Edblad
The Joy of Movement by Kelly McGonigal
Rewire by Richard O'Connor
The Craving Mind by Judson Brewer