Best Motivational Books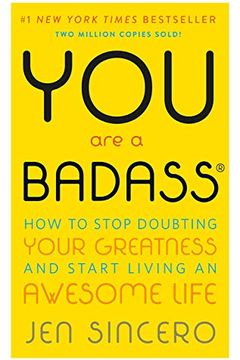 You Are a Badass
How to Stop Doubting Your Greatness and Start Living an Awesome Life
This self-help book is perfect for those who desire a better life but don't want to be caught seeking help. With 27 entertaining chapters, Jen Sincero provides stories, exercises, and advice on identifying and changing self-sabotaging behavior, overcoming fears, increasing income, and finding self-love. You Are a Badass will teach you how to create a life you love, and use The Force to achieve your goals.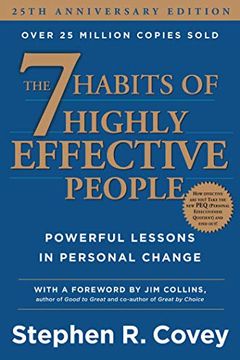 Discover the life-changing model that became an instant sensation when released. The Seven Habits of Highly Effective People by Stephen Covey is an education in living life effectively and achieving success. Learn how to implement Covey's model and understand the hidden implications in this complete and comprehensive guide. Don't miss out on the simple things you can do to navigate your life correctly and become highly effective in all areas of your life.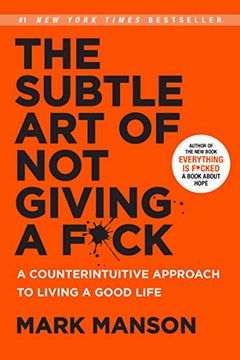 This self-help guide takes a realistic and raw approach to improving our lives. Forget positivity, acceptance is key, according to the author, who argues that we should confront painful truths and embrace our limitations. The book encourages readers to focus on what truly matters and find wealth in experiences rather than material possessions. The no-holds-barred writing style, filled with humor and real-life anecdotes, provides a refreshing perspective on how to lead a contented and grounded life.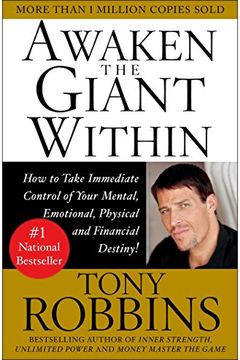 Discover powerful strategies and techniques to master your emotions, body, relationships, finances, and life with this expert guide from a leader in peak performance. With a step-by-step program focused on self-mastery, you'll learn how to awaken the giant within, discover your true purpose, and take control of your destiny.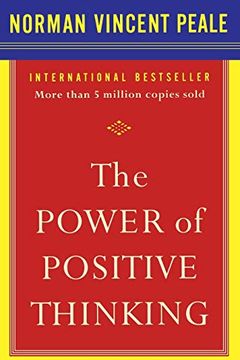 Discover the power of faith in action with this life-changing guide. Written with the sole objective of helping readers achieve a happy, satisfying, and worthwhile life, The Power of Positive Thinking has helped millions of men and women achieve fulfillment. Dr. Peale's practical techniques will teach you how to believe in yourself, expect the best, break the worry habit, and take control of your circumstances. Energize your life and achieve your goals with this phenomenal bestseller.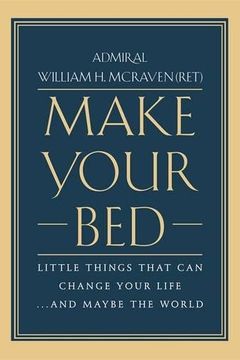 Make Your Bed
Little Things That Can Change Your Life...And Maybe the World
This inspiring book takes lessons from Navy Seal training to provide practical advice on how anyone can overcome challenges and change the world. From making your bed to facing hardship with determination and courage, the author shares personal stories and simple wisdom that will inspire readers to achieve more, even in life's darkest moments.
Year of Yes
How to Dance It Out, Stand In the Sun and Be Your Own Person
Discover how saying YES changed the life of one of Hollywood's most powerful women and how it can change yours too. In this intimate call to arms, the creator of Grey's Anatomy and Scandal shares how a simple shift in mindset transformed her introverted life into one of profound joy and success. With humor and passion, Shonda Rhimes inspires readers to embrace the power of "yes" and take control of their own lives.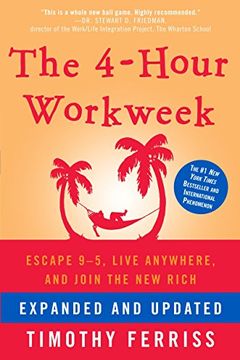 Revolutionize the way you work and live with The 4-Hour Workweek. This guide to luxury lifestyle design provides practical tips and case studies to help you escape the rat race, travel the world, and earn a monthly five-figure income with zero management. Learn how to outsource your life to overseas virtual assistants for $5 per hour, eliminate 50% of your work in 48 hours, and trade a long-haul career for frequent mini-retirements. The newly expanded edition includes real-world templates and the latest tools and tricks for living like a diplomat or millionaire without being either.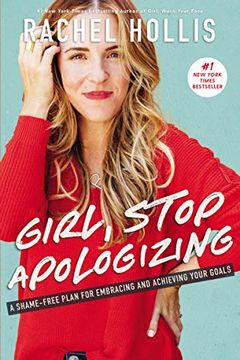 "Girl, Stop Apologizing" empowers women to stop living in fear and start pursuing their dreams. Bestselling author Rachel Hollis challenges readers to let go of self-doubt and societal expectations and instead own their true selves. Through identifying and addressing common excuses and behaviors, Hollis lays out a roadmap for personal growth, confidence, and a belief in oneself. Don't let fear hold you back - read "Girl, Stop Apologizing" and transform your life.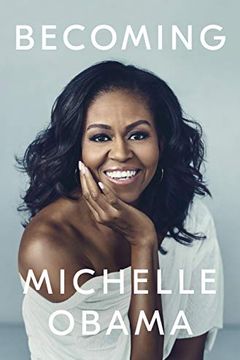 This powerful memoir takes readers on a journey through Michelle Obama's life, from her childhood on the South Side of Chicago to her time as First Lady of the United States. With unflinching honesty, Obama recounts both the triumphs and disappointments of her life, offering insights into her advocacy work for women and girls and her efforts to create a more inclusive White House. Her inspiring story is a testament to the power of perseverance and the importance of staying true to oneself.
Big Magic by Elizabeth Gilbert
How to Win Friends and Influence People by Dale Carnegie
Tools of Titans by Timothy Ferriss
The Power of Habit by Charles Duhigg
Choose Yourself! by James Altucher
Can't Hurt Me by David Goggins
The Magic of Thinking Big by David J Schwartz
The Four Agreements by Don Miguel Ruiz
Rich Dad Poor Dad by Robert T Kiyosaki
Don't Sweat the Small Stuff . . . and It's All Small Stuff by Richard Carlson
The Moment of Lift by Melinda Gates
Daring Greatly by Brené Brown
The Little Prince by Antoine de Saint-Exupéry
Thinking, Fast and Slow by Daniel Kahneman
The Art of Happiness by Dalai Lama
The War of Art by Steven Pressfield
Very Good Lives by J. K. Rowling
The Last Black Unicorn by Tiffany Haddish
Atomic Habits by James Clear
Tiny Beautiful Things by Cheryl Strayed
The Obstacle Is the Way by Ryan Holiday
Rising Strong by Brené Brown
The Gifts of Imperfection by Brené Brown
The Success Principles by Jack Canfield
Dare to Lead by Brené Brown
Mindset by Carol S. Dweck
Start with Why by Simon Sinek
Tuesdays with Morrie by Mitch Albom
Relentless by Tim S. Grover
A Year of Positive Thinking by Cyndie Spiegel
Lean In by Sheryl Sandberg
The Power of Broke by Daymond John
The Miracle Morning by Hal Elrod
Smarter Faster Better by Charles Duhigg
The 5 Second Rule by Mel Robbins
The Big Life by Ann Shoket
Get Your Sh*t Together by Sarah Knight
The Self-Love Experiment by Shannon Kaiser
Harry Potter and the Goblet of Fire by J. K. Rowling
Man's Search for Meaning by Viktor E. Frankl
We Should All Be Feminists by Chimamanda Ngozi Adichie
Living with a SEAL by Jesse Itzler
Long Walk to Freedom by Nelson Mandela
Extreme Ownership by Jocko Willink
The Richest Man in Babylon by George S. Clason
Catching Fire |Hunger Games|2 by Suzanne Collins
Psycho-Cybernetics by Maxwell Maltz
Zero to One by Peter Thiel
The Last Lecture by Randy Pausch
The ONE Thing by Gary Keller
The Power of Now by Eckhart Tolle
The Happiness Advantage by Shawn Achor
Everything Is Figureoutable by Marie Forleo
The Willpower Instinct by Kelly McGonigal
You Can Heal Your Life by Louise L. Hay
Get Out of Your Head by Jennie Allen
So Good They Can't Ignore You by Cal Newport
A Study in Scarlet by Arthur Conan Doyle
Unshakeable by Tony Robbins
My Life on the Road by Gloria Steinem
Siddhartha by Hermann Hesse
Eat Pray Love by Elizabeth Gilbert
Ruth Bader Ginsburg by Jane Sherron de Hart
Managing Oneself by Peter F. Drucker
In the Company of Women by Grace Bonney
My Friend Fear by Meera Lee Patel
Now, Discover Your Strengths by Gallup
Option B by Sheryl Sandberg
Cringeworthy by Melissa Dahl
In Conclusion, Don't Worry About It by Lauren Graham
You Do You by Sarah Knight
Women Who Think Too Much by Susan Nolen-Hoeksema