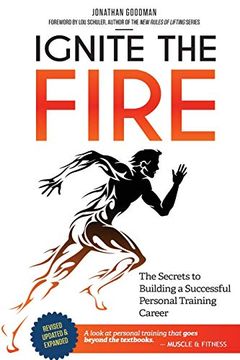 Ignite the Fire
The Secrets to Building a Successful Personal Training Career
This book is about the multifaceted role of personal trainers and how to excel in it. It covers the important subjects of sales, psychology, nutrition, and motivation along with the necessary training expertise. The author, Jonathan Goodman, has researched and interviewed the best in the industry to compile a powerful guide on how to find your dream personal training job, sell to clients, build workouts, market yourself, handle difficult client types, and grow your career and income through passive income streams. Whether you're starting out or an experienced trainer, "Ignite the Fire" provides a clear road map to building your reputation and your bank account.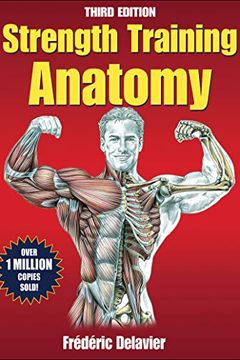 Anatomy meets strength training in this comprehensive guide filled with over 600 detailed anatomical illustrations of every major muscle group. The third edition features 48 additional pages, 12 new exercises, and 18 stretches, making it the ultimate resource for anyone looking to improve their strength training routine.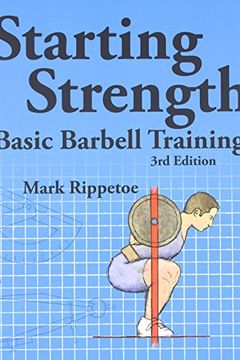 "Starting Strength" is a comprehensive guide on basic barbell training, perfect for beginners and fitness enthusiasts alike. With over 750 illustrations and a detailed analysis of the five most important exercises in weightlifting, this book offers the most complete examination in print of the most effective way to exercise. Complete with a new chapter dealing with the most important assistance exercises, "Starting Strength" is a practical and valuable resource for anyone looking to improve their fitness.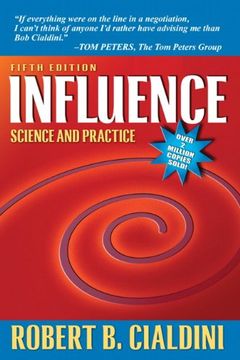 Discover the science of compliance in this captivating book that uncovers the factors that influence people to say "yes" to a request. Scholarly research is combined with real-life techniques and strategies gathered from sales, fundraising, advertising, and other positions that commonly use compliance tactics. The author has organized the tactics into six categories based on psychological principles: reciprocation, consistency, social proof, liking, authority, and scarcity. Widely used in both classes and the business world, this book is a must-read for anyone interested in the power of persuasion.
This classic, bestselling self-help book offers rock-solid advice for personal and professional success. With over 15 million copies sold, the principles in this book have helped famous people reach new heights in their careers and personal lives. Discover the six ways to make people like you, the twelve ways to win people to your way of thinking, and the nine ways to change people without arousing resentment. Perfect for anyone looking to achieve maximum potential in the competitive modern age.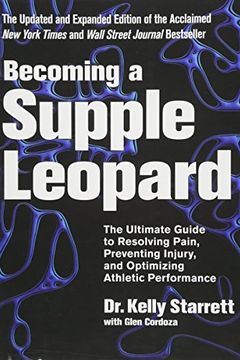 Becoming a Supple Leopard
The Ultimate Guide to Resolving Pain, Preventing Injury, and Optimizing Athletic Performance (2nd Edition)
Unlock your human potential and become a supple leopard with the revolutionary approach to mobility and maintenance shared in this training manual - whether you're an athlete, weekend warrior or just seeking a healthy, pain-free life. Founder of MobilityWod.com, Kelly Starrett, maps out a system of over 200 techniques to identify and fix common movement errors that impede performance, cause injury and restrict movement. Learn how to prevent and rehabilitate athletic injuries, diagnose and fix inefficient movement patterns, and unlock athletic capacity you didn't know you had. Improve your quality of life and achieve your best performance yet with personalized mobility prescriptions developed just for you.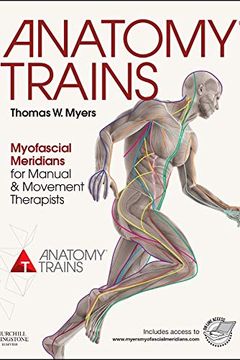 Discover a revolutionary approach to understanding the human musculoskeletal system with this updated edition of Anatomy Trains. The book focuses on the role of fascia in healthy movement and postural distortion, making it an essential read for bodyworkers and movement therapists worldwide. With a layout designed for quick comprehension or in-depth study, readers can easily identify subject areas and gain a holistic view of anatomy. Ideal for physiotherapists, chiropractors, personal trainers, yoga teachers, and more, this book introduces a theory applicable to all physical treatment modalities, backed by the latest research. The accompanying DVD provides practical examples and updates arising from continual teaching and practice.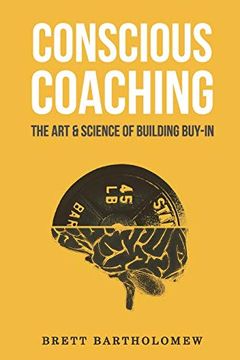 Conscious Coaching is a must-read for anyone in the world of strength and conditioning who wants to learn how to effectively blend knowledge of proper training with the nuances of human behavior. This book bridges the gap between the science of physical training and the science of communication, teaching the foundational principles of improving relationships, enhancing engagement, and gaining the trust of athletes through targeted communication. With concrete strategies for day-to-day coaching, Conscious Coaching creates a culture of success not only within sport, but also beyond.
Discover the fundamental and revolutionary teachings of Movement by Gray Cook. Cross the lines between rehabilitation, conditioning, and fitness with a clear model and common language for professionals to work together. Learn how to view movement quality alongside quantities, identify dysfunctional patterns, and apply corrective strategies. Discover movement patterns as a behavior and understand authentic human movement for a more comprehensive exercise and rehabilitation model. Return to movement principles for a better understanding of the brain and body's creation and learning of movement patterns.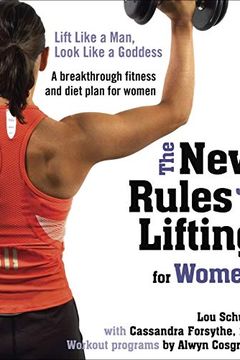 This weight-training book is perfect for women who want to build strength and achieve the body of their dreams. It busts the myth that lifting heavy weights will bulk you up, and teaches you to strengthen and lean out your muscles. Accompanied by clear photos and six months' worth of programs, this book proves that weightlifting is a more effective way to burn fat than running. Additionally, nutritionist Cassandra Forsythe offers meal plans and recipes to help readers meet their fitness goals.
Burn the Fat, Feed the Muscle by Tom Venuto
The Ultimate Sales Machine by Chet Holmes
Change Maker by John Berardi
Bodyweight Strength Training Anatomy by Bret Contreras
The 4-Hour Workweek by Timothy Ferriss
Personal Trainer Pocketbook by Jonathan Goodman
Atomic Habits by James Clear
Building a StoryBrand by Donald Miller
Good Calories, Bad Calories by Gary Taubes
The 48 Laws of Power by Robert Greene
Rich Dad Poor Dad by Robert T Kiyosaki
The Power of Habit by Charles Duhigg
Back Mechanic by Stuart McGill
The Men's Health Big Book of Exercises by Adam Campbell
Olympic Weightlifting by Greg Everett
Anatomy of Movement by Blandine Calais-Germain
The Dictionary of Body Language by Joe Navarro
NASM Essentials of Personal Fitness Training by National Academy of Sports Medicine (Nasm)
Advances in Functional Training by Michael Boyle
Science and Development of Muscle Hypertrophy by Brad Schoenfeld
Wired to Eat by Robb Wolf
Men's Health Your Body is Your Barbell by BJ Gaddour
The New Rules of Lifting by Lou Schuler
Strength and Conditioning Bible by Nick Grantham
Essentials of Human Nutrition by Jim Mann
To Sell Is Human by Daniel H. Pink
Permission Marketing by Seth Godin
No Sweat by Michelle Segar
Sapiens by Yuval Noah Harari
Never Split the Difference by Chris Voss
On Writing Well by William Zinsser
The New Encyclopedia of Modern Bodybuilding by Arnold Schwarzenegger
The Law of Success by Napoleon Hill
Tiny Beautiful Things by Cheryl Strayed
Bigger Leaner Stronger by Michael Matthews
Antifragile by Nassim Nicholas Taleb
The 22 Immutable Laws of Marketing by Al Ries
Ego Is the Enemy by Ryan Holiday
Awaken the Giant Within by Tony Robbins
Fooled by Randomness by Nassim Nicholas Taleb
The Whole30 by Melissa Hartwig Urban
This Is Marketing by Seth Godin
Captivate by Vanessa van Edwards
Motivational Interviewing by William R. Miller
The Ultimate Sales Letter by Dan S Kennedy
New Functional Training for Sports by Michael J. Boyle
You Are Your Own Gym by Mark Lauren
How to Eat, Move and Be Healthy! by Paul Chek
The Tipping Point by Malcolm Gladwell
Essentials of Strength Training and Conditioning 4th Edition With Web Resource by Unknown by
The Hungry Brain by Stephan J. Guyenet
Science and Practice of Strength Training, Second Edition by Vladimir M. Zatsiorsky
Muscles by Florence Peterson Kendall
ACSM's Guidelines for Exercise Testing and Prescription by American College of Sports Medicine
Contagious by Jonah Berger
How to Win Friends and Influence People in the Digital Age by Dale Carnegie
The Personal Trainer's Big Book of Programs by Alwyn Cosgrove, Craig Rasmussen
Viralnomics by Jonathan Goodman
The Diet Fix by Yoni Freedhoff
Easy Strength by Pavel Tsatsouline
Principles of Muscle Building Program Design by Nick Mitchell
Strength Training for Fat Loss by Nick Tumminello
Day by Day by Kevin Mullins
The New Power Eating by Susan Kleiner
How to be an Awesome Personal Trainer by Ben Coomber
The Wealthy Fit Pro's Guide to Getting Clients and Referrals by Jonathan Goodman
The Complete Book of Personal Training by Douglas Brooks
Get Buffed! Ian King's Guide to Getting Bigger, Stronger and Leaner! by Ian King
Losing My Virginity by Richard Branson
The 22 Immutable Laws of Branding by Al Ries
Definitive Book Of Body Language by Allan Pease
Little Red Book of Selling by Jeffrey Gitomer
Supertraining by Yuri V. Verkhoshansky
Designing Resistance Training Programs, 4th Edition by Steven J. Fleck
Nassim Nicholas Taleb by Nassim Nicholas Taleb
The Instant Millionaire by Mark Fisher
The End of Overeating by David A. Kessler