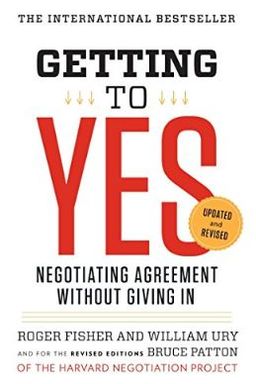 This informative guide tackles the topic of negotiation as a vital part of daily life. It teaches how to effectively and powerfully negotiate, preventing stubborn haggling, and ensuring mutual problem-solving. The jargon-free principles presented by Fisher and Ury will help guide you to success in any negotiation.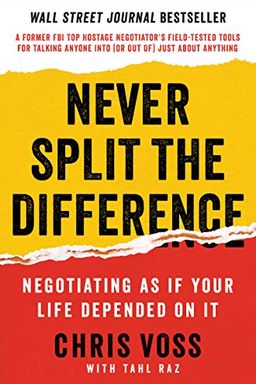 Discover the secrets of high-stakes negotiations with a former international hostage negotiator for the FBI. In Never Split the Difference, Chris Voss shares the effective principles and counter-intuitive tactics that helped him save lives and succeed in negotiations with bank robbers and terrorists. This practical guide can help you become more persuasive in both your professional and personal life, whether you're negotiating a salary or buying a home. Don't miss out on the competitive edge that emotional intelligence and intuition can bring to any discussion.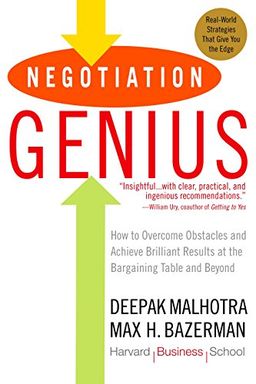 Negotiation Genius
How to Overcome Obstacles and Achieve Brilliant Results at the Bargaining Table and Beyond
Improve your negotiations and achieve outstanding results with the help of "Negotiation Genius." Written by two Harvard Business School leaders in executive education, this book provides mental habits and proven strategies that will boost your confidence and skills. Drawing on decades of research and business experience, the authors reveal the secrets of negotiation geniuses and offer detailed strategies that work in the real world. From multimillion-dollar deals to salary negotiations, you'll learn how to identify opportunities, discover the truth, negotiate successfully from weak positions, and much more. With "Negotiation Genius," you'll be prepared for any negotiation that comes your way.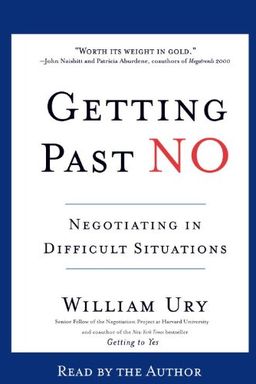 Master the art of negotiation with this powerful guide by Dr. William L. Ury. Learn how to overcome obstacles and gain control in even the toughest situations - from dealing with a difficult teen to navigating a challenging work environment. With practical techniques and real-world examples, GETTING PAST NO will help you achieve your negotiation goals and get results.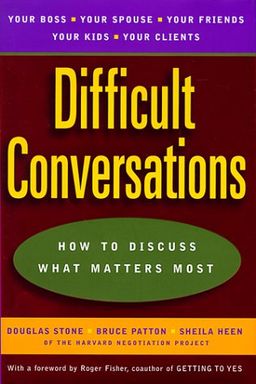 Master the Art of Difficult Conversations without Stress with Difficult Conversations by Douglas Stone. This book guides you through a proven, step-by-step approach to handling tough conversations with more success and less stress. Based on 15 years of research from the Harvard Negotiation Project, this book is filled with practical advice and everyday examples to help you at work, home, and in the world. Learn how to start a difficult conversation without defensiveness, decipher underlying structures, and regain balance in the face of attacks or accusations. Dive into Difficult Conversations for expert insights on handling tough conversations today.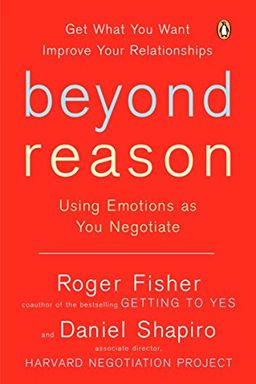 Discover the secrets to effectively negotiating personal and professional disputes with Beyond Reason. Renowned negotiator Roger Fisher and Harvard psychologist Daniel Shapiro provide a universally applicable method for turning disagreements into opportunities for mutual gain. Winner of the Outstanding Book Award for Excellence in Conflict Resolution, this masterpiece is a must-read for anyone looking to learn the emotional dimension of negotiation.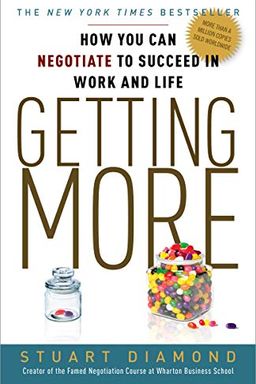 Getting More
How You Can Negotiate to Succeed in Work and Life
Discover an innovative model of human interaction that has been chosen by Google to train their entire company worldwide. The Wall Street Journal's website named it the number one book for your career, while Lawyers' Weekly called it phenomenal, and Oprah network's Liza Oz labeled it brilliant. Based on over 20 years of research and practice among 30,000 people in 45 countries, the book shows that valuing the other party's emotions and perceptions creates more value than conventional power and logic. It's a New York Times bestseller and number one Wall Street Journal business bestseller that challenges conventional wisdom on every page. With inspiring stories of over 400 people who have successfully applied the model in all areas of their life, this book can change the world.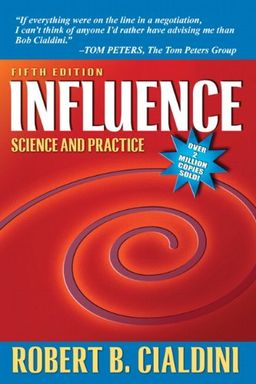 Discover the science of compliance in this captivating book that uncovers the factors that influence people to say "yes" to a request. Scholarly research is combined with real-life techniques and strategies gathered from sales, fundraising, advertising, and other positions that commonly use compliance tactics. The author has organized the tactics into six categories based on psychological principles: reciprocation, consistency, social proof, liking, authority, and scarcity. Widely used in both classes and the business world, this book is a must-read for anyone interested in the power of persuasion.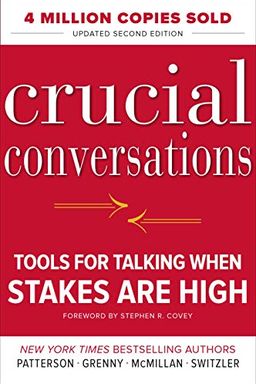 Learn how to communicate effectively during high-stakes conversations with this life-changing book that has sold over 4 million copies. The authors provide practical advice on how to transform unpleasant emotions into powerful dialogue, be persuasive without being abrasive, and achieve relationships that are real and productive. With new case studies, research findings, and video links, this bestselling classic is a must-read for anyone looking to improve their communication skills and enhance their personal and professional relationships.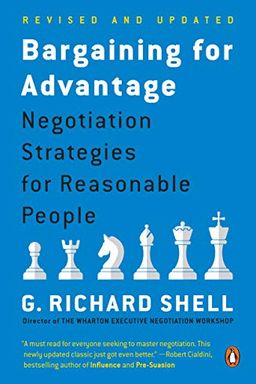 This book offers a practical guide for surviving and thriving in the world of negotiation. Written by a renowned business professor and negotiation expert, it presents a step-by-step approach that combines storytelling and proven tactics with the latest research findings. The updated edition includes a negotiation IQ test, a manual for navigating online negotiations, and insights on overcoming gender and cultural differences.
Secrets of Power Negotiating by Roger Dawson
Negotiating at Work by Deborah M. Kolb
Pre-Suasion by Robert Cialdini
Getting to Yes with Yourself by William Ury
To Sell Is Human by Daniel H. Pink
Negotiating the Nonnegotiable by Daniel Shapiro
Thinking, Fast and Slow by Daniel Kahneman
The Power of a Positive No by William Ury
Start with NO by Jim Camp
The Art of Persuasion by Bob Burg
Women Don't Ask by Linda Babcock
The Confidence Code by Katty Kay
How to Win Friends and Influence People by Dale Carnegie
The 7 Habits of Highly Effective People by Stephen R. Covey
Pitch Anything by Oren Klaff
The Book of Real-World Negotiations by Joshua N. Weiss
Ego, Authority, Failure by Derek Gaunt
Bargaining with the Devil by Robert Mnookin
Knowing Your Value by Mika Brzezinski
Persuasion Equation by Mark Rodgers
Words That Work by Frank I. Luntz