Best Time Management Books

Discover a revolutionary approach to getting things done with this influential book on personal organization. Originally published decades ago, it has become a classic and spawned a whole culture of tools, websites, and seminars. This updated edition, rewritten by the author himself, adds new material and glossary, making it an evergreen resource for years to come. With cognitive science research validating its principles, it's a must-read for anyone looking to take control of their life and achieve their goals.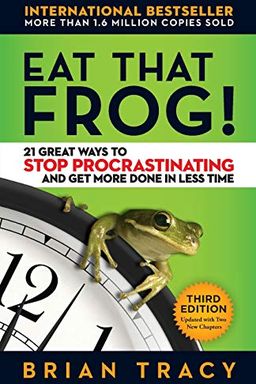 Eat That Frog!
21 Great Ways to Stop Procrastinating and Get More Done in Less Time
Discover how to stop procrastinating, get more of the important things done, and become successful. Learn how successful individuals focus on the most critical tasks and make sure those get done by "eating their frogs." In this revised edition, the author provides advice on how to use technology to remain alert of important tasks and stay focused during an era of constant distractions. With decision, discipline, and determination, this life-changing book will help you achieve your goals and get more done today.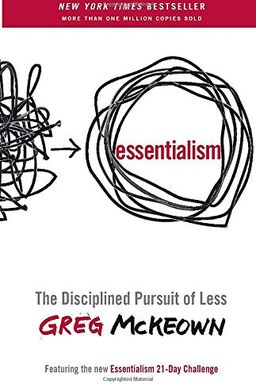 Increase your productivity and reclaim control of your time with Essentialism. This book isn't about doing more in less time, it's about doing only the things that matter most. Featuring a new 21-day challenge, Essentialism is a systematic discipline that helps you discern what is truly essential in your life, so you can eliminate everything that's not. This New York Times bestselling guide is perfect for anyone feeling overcommitted or stretched too thin. Start living a more intentional life with Essentialism.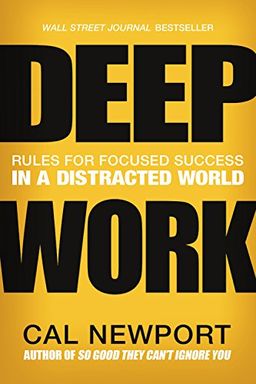 Deep Work
Rules for Focused Success in a Distracted World
Master the valuable skill of deep work, the ability to focus without distraction on complex tasks, and achieve extraordinary results. Author Cal Newport celebrates the power of concentration and presents a rigorous training regimen to cultivate a deep work ethic. Through cultural criticism and memorable stories, Deep Work provides actionable advice for anyone seeking success in a distracted world.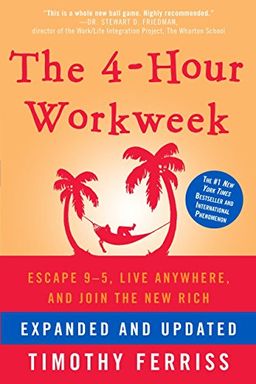 Revolutionize the way you work and live with The 4-Hour Workweek. This guide to luxury lifestyle design provides practical tips and case studies to help you escape the rat race, travel the world, and earn a monthly five-figure income with zero management. Learn how to outsource your life to overseas virtual assistants for $5 per hour, eliminate 50% of your work in 48 hours, and trade a long-haul career for frequent mini-retirements. The newly expanded edition includes real-world templates and the latest tools and tricks for living like a diplomat or millionaire without being either.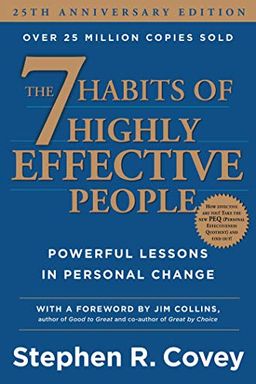 Discover the life-changing model that became an instant sensation when released. The Seven Habits of Highly Effective People by Stephen Covey is an education in living life effectively and achieving success. Learn how to implement Covey's model and understand the hidden implications in this complete and comprehensive guide. Don't miss out on the simple things you can do to navigate your life correctly and become highly effective in all areas of your life.
Discover the key to unlocking more time in your day with Laura Vanderkam's 168 Hours. Through interviews with successful people, Vanderkam found that prioritizing important tasks and activities is the key to a fulfilling life. With her guidance, learn how to make time for hobbies, exercise, and personal goals while still maintaining a work-life balance. A must-read for anyone feeling starved for time.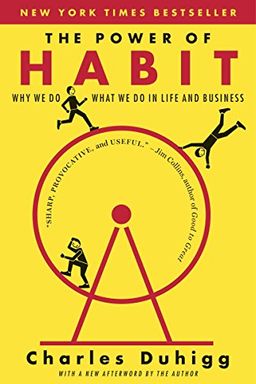 Discover the fascinating science behind our habits and how they can be changed in this bestselling book. Pulitzer Prize-winning reporter Charles Duhigg takes us from the boardrooms of Procter & Gamble to the civil rights movement, presenting a whole new understanding of human nature and its potential. At its core, The Power of Habit provides an exhilarating argument: understanding how habits work is the key to achieving success in life, business, and beyond. With captivating storytelling and practical advice, this book has been hailed by critics as essential reading.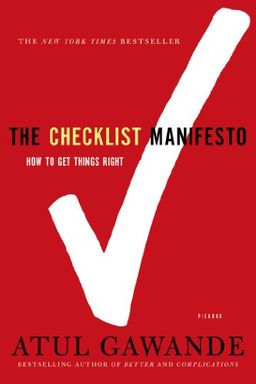 Discover how checklists can revolutionize the way we operate in a complex world with this compelling bestseller. Atul Gawande explores how the volume and complexity of knowledge in various realms of organized activity have exceeded our ability to deliver consistently and correctly. Using vivid examples from medicine, disaster recovery, and professions of all kinds, Gawande proves how the simple checklist can help us avoid avoidable failures and bring about significant improvements. Learn how a basic surgical checklist created by the World Health Organization is already making a difference and hailed as the "biggest clinical invention in thirty years."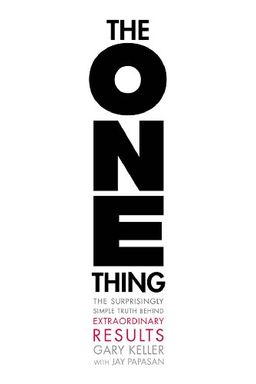 The ONE Thing
The Surprisingly Simple Truth Behind Extraordinary Results
Overcome barriers to success and optimize your productivity with this step-by-step guide. Discover the success habit and learn how to beat time stealers, prioritize your goals, and achieve your purpose effectively.
15 Secrets Successful People Know About Time Management by Kevin Kruse
18 Minutes by Peter Bregman
The Effective Executive by Peter F. Drucker
Organize Tomorrow Today by Jason Selk
The Productivity Project by Chris Bailey
Atomic Habits by James Clear
The War of Art by Steven Pressfield
Flow by Mihaly Csikszentmihalyi
The Bullet Journal Method by Ryder Carroll
The 80/20 Principle by Richard Koch
The Time Chunking Method by Damon Zahariades
Manage Your Day-to-Day by 99u
Smarter Faster Better by Charles Duhigg
The Power of Full Engagement by Jim Loehr
First Things First by Stephen R. Covey
The New One Minute Manager by Ken Blanchard
The Now Habit by Neil Fiore
The Pomodoro Technique by Francesco Cirillo
Free to Focus by Michael Hyatt
Indistractable by Nir Eyal
Time Warrior by Steve Chandler
Time Management from the Inside Out by Julie Morgenstern
Off the Clock by Laura Vanderkam
The Autobiography of Benjamin Franklin by Benjamin Franklin
Daily Rituals by Mason Currey
Time Management in 20 Minutes a Day by Holly Reisem Hanna
The Willpower Instinct by Kelly McGonigal
No B.S. Time Management for Entrepreneurs by Dan S. Kennedy
Do Nothing by Celeste Headlee
The 10 Natural Laws of Successful Time and Life Management by Hyrum W. Smith
The 30-Day Productivity Plan by Damon Zahariades
Time Management Magic by Lee Cockerell
Margin by Richard Swenson
The Miracle Morning by Hal Elrod
Making It All Work by David Allen
Competing Against Time by George Stalk
The Joy of Missing Out by Tanya Dalton
Work the System by Sam Carpenter
Execution by Larry Bossidy
Juliet's School of Possibilities by Laura Vanderkam
Ready for Anything by David Allen
Overwhelmed by Brigid Schulte
How to be a Productivity Ninja by Graham Allcott
Zen to Done by Leo Babauta
The Organized Mind by Daniel J. Levitin
The Power of Less by Leo Babauta
I Know How She Does It by Laura Vanderkam
To-Do List Makeover by S. J. Scott
The 80/20 Individual by Richard Koch
How to Stop Procrastinating by Steve Scott
Get Sh*t Done by Jeffrey Gitomer