Best Biographies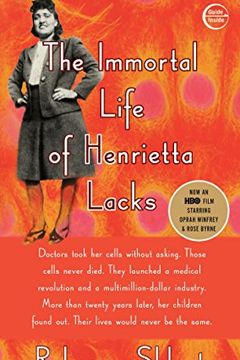 Discover the remarkable story of Henrietta Lacks, a poor black tobacco farmer whose cells were taken without her knowledge in 1951, becoming one of the most important tools in medicine. Her cells have been bought and sold by the billions for medical advancements, but her story and legacy remain virtually unknown. This New York Times bestseller tackles the collision between ethics, race, and medicine, and the daughter consumed with questions about the mother she never knew. A riveting tale of scientific discovery and faith healing that will leave you questioning the ethics of medical advancements.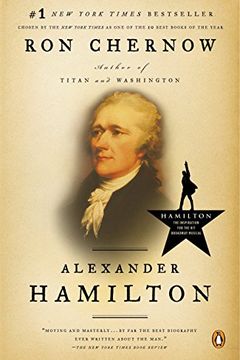 Unleash the life and legacy of one of America's most debated and misunderstood Founding Fathers with this landmark biography. Pulitzer Prize-winning author Ron Chernow tells the captivating and human story of Alexander Hamilton, who overcame all odds to inspire and shape the newborn nation. Discover Hamilton's passionate patriotism, ambitious aspirations, and countless sacrifices that led to the political and economic greatness of America today. This biography goes beyond Hamilton's public life, delving into his intimate relationships and infamous duel with Aaron Burr. Don't miss out on this vivid and vital account of the man who built the foundations of American prosperity and power.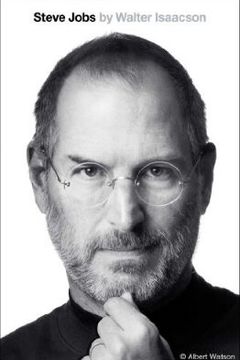 Explore the roller-coaster life and searingly intense personality of a creative entrepreneur whose passion for perfection and ferocious drive revolutionized six industries in this exclusive New York Times bestselling biography. Based on over forty interviews with the subject and over a hundred interviews with colleagues, friends, adversaries, and family members, this riveting story delves into the demons that drove this innovative icon to both great success and deep despair. From personal computers to digital publishing, he connected creativity with technology to create value, leaving a legacy that is both instructive and cautionary.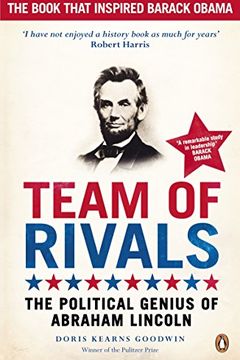 Discover the inspiring leadership techniques of one of America's greatest presidents with this bestselling and award-winning book. Team of Rivals is a thrilling narrative history that shows how Abraham Lincoln saved America by appointing his fiercest rival to key cabinet positions. This book was so impactful that it inspired Barack Obama during his presidency. Doris Kearns Goodwin, one of the most acclaimed non-fiction authors, presents a compelling portrait of Lincoln as a virtuosic politician and managerial genius.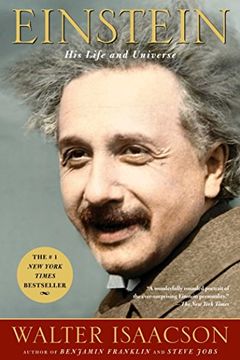 Explore the fascinating story of a rebellious genius, Albert Einstein, in this riveting biography by Walter Isaacson. Based on newly released personal letters, Isaacson shows how Einstein's scientific imagination sprang from his impertinent personality and creativity. Discover how a struggling patent clerk became the mind-reader of the cosmos, unlocking the mysteries of the atom and universe by questioning conventional wisdom and embracing a morality based on free minds and individuals. This compelling read is a testament to the power of creativity and freedom, just as relevant today as it was during Einstein's extraordinary life.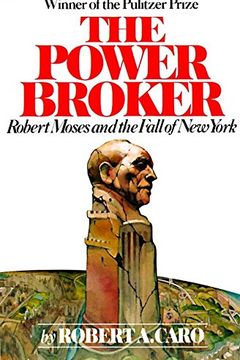 This Pulitzer Prize-winning book, The Power Broker, uncovers the untold story behind the shaping (and mis-shaping) of 20th-century New York City and State. Robert Moses, the single most powerful man of his time in New York, led urban renewal efforts with a political machine that was virtually the fourth branch of government. By mobilizing banks, contractors, labor unions, insurance firms, and even the press and the Church, Moses created an empire, living like an emperor and completing public works costing $27 billion. This book is a must-read for anyone interested in the inner workings of power in American cities.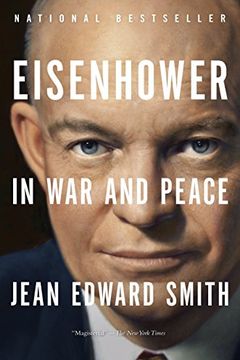 Eisenhower in War and Peace delves into the life and achievements of America's 34th President, Dwight D. Eisenhower. Drawing from untapped sources, Smith offers insight into Eisenhower's rise through the military ranks, his mastery of politics, and his canny leadership style. Smith explores Eisenhower's pivotal role in World War II and his ability to foster peace abroad during his presidency. This magisterial work offers a glimpse into the personal life of the man behind the politics, including his finances and wartime affair. Ultimately, Eisenhower in War and Peace offers an Eisenhower for our time, one that is both compelling and comprehensive.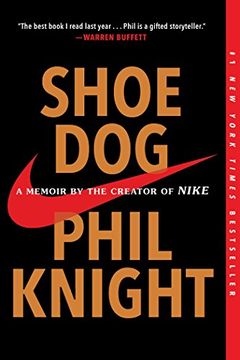 Discover the inspiring tale of how a young entrepreneur borrowed $50 from his father and built a global brand - Nike. In Shoe Dog, the founder and board chairman of Nike, Phil Knight, reveals the early days and evolution of the world's most iconic and profitable shoe brand. Knight's story tells of the terrifying risks, crushing setbacks, ruthless competitors, and countless doubters that he encountered along the way, but also of the thrilling triumphs and relationships that formed the heart and soul of Nike. With a shared belief in the redemptive power of sports, Phil Knight and his team created a brand and culture that changed everything.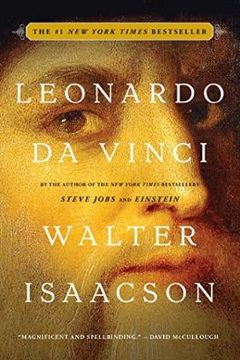 Discover the life and genius of history's most creative figure in this new biography. In it, Walter Isaacson weaves a narrative that shows how Leonardo da Vinci's art and science intersected, and how his innovative studies of anatomy, fossils, birds, flying machines, and more made him a true Renaissance man. With the help of thousands of pages from Leonardo's notebooks and new discoveries about his life and work, Isaacson shows how we can learn from Leonardo's passionate curiosity, careful observation, and imaginative mind.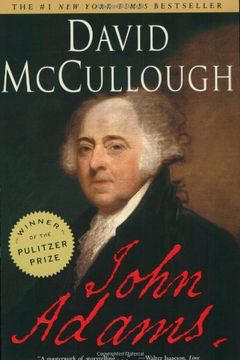 This sweeping biography tells the story of John Adams, one of the most important and fascinating Americans in history. Through a collection of personal letters and diaries, readers gain extraordinary access to his private life and marriage to Abigail Adams--one of the most moving love stories in American history. David McCullough vividly evokes Adams' time, including events like the Boston Massacre and Philadelphia in 1776, and relationships with fellow revolutionary leaders like George Washington, Benjamin Franklin, and Thomas Jefferson. This book is filled with surprising stories of his adventurous life-journey and his devotion to his country, making it an enthralling read for anyone interested in politics, war, social issues, love, faith, and the far-reaching consequences of noble ideas.
The Rise of Theodore Roosevelt by Edmund Morris
Elon Musk by Ashlee Vance
Washington by Ron Chernow
Churchill by Martin Gilbert
Barracoon by Zora Neale Hurston
Into the Wild by Jon Krakauer
The Accidental President by A. J. Baime
The Autobiography of Malcolm X by Malcolm X
Long Walk to Freedom by Nelson Mandela
A Beautiful Mind by Sylvia Nasar
Destiny and Power by Jon Meacham
Edison - A Biography by Matthew Josephson
Custer's Trials by T. J. Stiles
Thomas Jefferson by Jon Meacham
Unbroken by Laura Hillenbrand
The Passage of Power by Robert A. Caro
I Know Why the Caged Bird Sings by Maya Angelou
The Bully Pulpit by Doris Kearns Goodwin
Napoleon by Andrew Roberts
Truman by David McCullough
Radioactive by Lauren Redniss
Eleanor Roosevelt, Vol. 1 by Blanche Wiesen Cook
A Moveable Feast by Ernest Hemingway
Prairie Fires by Caroline Fraser
Washington by Douglas Southall Freeman
Shirley Jackson by Ruth Franklin
The Stranger in the Woods by Michael Finkel
Alan Turing by Andrew Hodges
The Complete Maus by Art Spiegelman
Born a Crime by Trevor Noah
Man's Search for Meaning by Viktor E. Frankl
On Writing by Stephen King
The Path to Power by Robert A. Caro
The Last Lion by William Manchester
Little Leaders by Vashti Harrison
A. Lincoln by Ronald C. White Jr.
Malala's Magic Pencil by Malala Yousafzai
The Fish That Ate the Whale by Rich Cohen
Destiny of the Republic by Candice Millard
The Snowball by Alice Schroeder
Notorious RBG by Irin Carmon
Lincoln by David Herbert Donald
Last Train to Memphis by Peter Guralnick
The Diary Of A Young Girl by Anne Frank
Being Nixon by Evan Thomas
Peter the Great by Robert K. Massie
Kitchen Confidential by Anthony Bourdain
Benjamin Franklin by Walter Isaacson
Plutarch's Lives, Volume 2 by Plutarch
Ruth Bader Ginsburg by Jane Sherron de Hart
Beethoven by Jan Swafford
Days of Fire by Peter Baker
John Adams by John Ferling
Gandhi by Ramachandra Guha
Gandhi Before India by Ramachandra Guha
John Quincy Adams by Fred Kaplan
James Madison by Lynne Cheney
All the Great Prizes by John Taliaferro
Pablo Neruda by Monica Brown
The Survivor by John F. Harris
President without a Party by Christopher J. Leahy
The Unfinished Presidency by Douglas Brinkley
An Unfinished Life by Robert Dallek
Enrique's Journey by Sonia Nazario
An Honest President by H. P. Jeffers
John Tyler The American Presidents Series by Gary May
Viva Frida by Yuyi Morales
Gentleman Boss by Thomas C. Reeves
President James Buchanan by Philip S. Klein