Best Books on Mental Models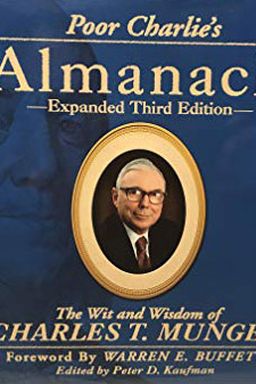 Discover the wit and wisdom of a successful businessman and investor with this book. It features talks, lectures, and public commentary from Charlie Munger, compiled with the encouragement and cooperation of Warren Buffett. Enjoy Munger's unique humor and insight as you learn about business, investing, and life.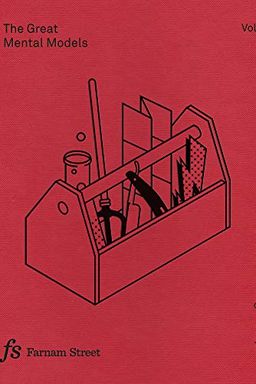 Upgrade your thinking with this powerful book. The Great Mental Models introduces nine versatile and useful mental models designed to improve your decision-making, productivity, and clarity. Learn how to harness the forces that govern the universe to your advantage and never be without the right tool for the job again.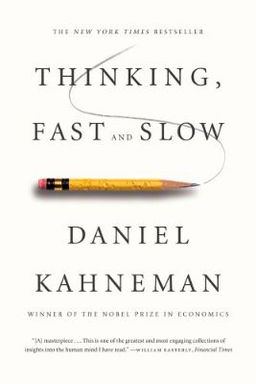 Explore the inner workings of the mind in this groundbreaking book that explains the two systems that drive the way we think. System 1 is fast, emotional, and intuitive while System 2 is slower, more analytical, and logical. Discover the benefits and drawbacks of both systems and learn how to tap into the benefits of slow thinking. With practical insights into decision-making in both our personal and professional lives, this book is a must-read for anyone looking to guard against mental pitfalls and gain a deeper understanding of the way we think.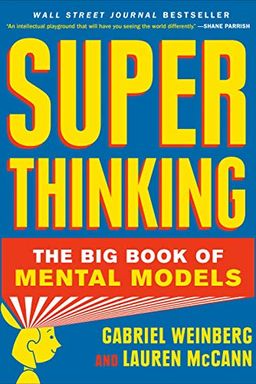 Discover the secrets of the world's greatest decision-makers and problem-solvers in Super Thinking. This Wall Street Journal Bestseller provides a comprehensive guide to mental models, the shortcuts and frameworks used to navigate complex situations. From prioritizing tasks with the Eisenhower Decision Matrix to understanding motivation with the 5 Whys model, Super Thinking offers easily digestible advice on improving your reasoning and decision-making skills. Don't miss out on upgrading your brain with these powerful mental models.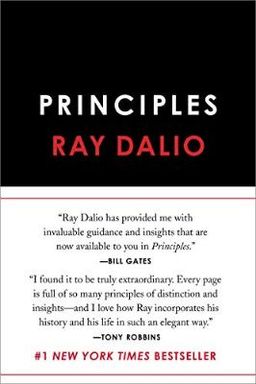 Discover the unconventional principles of one of the world's most successful entrepreneurs and investors, and how they can be applied to achieve unique results in both life and business. Learn about Bridgewater Associates, the fifth most important private company in the US, and the idea meritocracy culture that has led to their success. In Principles, author Ray Dalio outlines hundreds of practical lessons built around "radical truth" and "radical transparency," which can be applied to decision-making in any setting. Gain access to proven advice unlike anything found in conventional business press.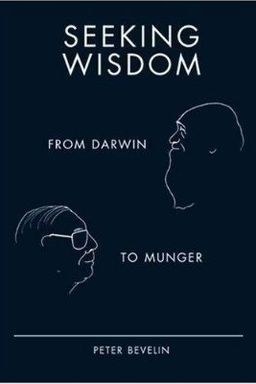 "Seeking Wisdom" is a multidisciplinary exploration of how we can attain wisdom, from avoiding mistakes to improving our thinking. The author draws on an impressive range of thinkers, from Confucius to Warren Buffet, to tackle big questions like why we behave the way we do and what we want out of life. Perfect for those who are always seeking knowledge and looking to improve their lives both in business and beyond.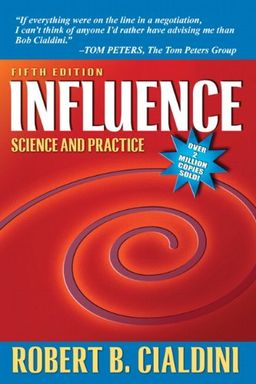 Discover the science of compliance in this captivating book that uncovers the factors that influence people to say "yes" to a request. Scholarly research is combined with real-life techniques and strategies gathered from sales, fundraising, advertising, and other positions that commonly use compliance tactics. The author has organized the tactics into six categories based on psychological principles: reciprocation, consistency, social proof, liking, authority, and scarcity. Widely used in both classes and the business world, this book is a must-read for anyone interested in the power of persuasion.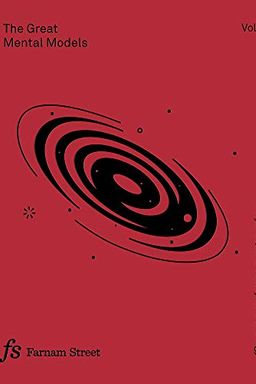 Unlock mental models rooted in the hard sciences to develop crucial skills such as problem-solving, leadership, and creativity. Discover how topics like steel production and skin cell replication can elevate your ability to communicate, build relationships, and make decisions. Volume 2 of The Great Mental Models series adds nearly two dozen powerful tools to your mental toolbox, helping you use the world around you to create greater advantages in the areas of your life that matter most.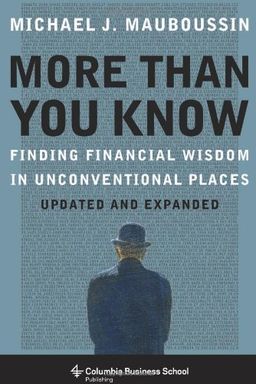 More Than You Know
Finding Financial Wisdom in Unconventional Places (Updated and Expanded) (Columbia Business School Publishing)
Explore innovative and thought-provoking perspectives on investing, decision-making, and the stock market with this book by a renowned Wall Street expert. Discover how Michael Mauboussin challenges traditional wisdom and provides fresh insights for investors and analysts alike.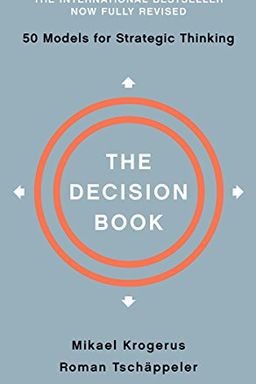 Discover the 50 best decision-making models used in MBA courses, and elsewhere, in this compact and powerful book. Tackle the important questions like how to make the right decision and how to work more efficiently. You'll become conversant with tools like the SWOT Analysis, Flow, and Conflict Resolution in minutes, making it easy to navigate anything from personal to professional dilemmas. Bursting with useful visual aids, this guide is perfect for planning presentations, assessing business ideas, or getting to know yourself better. Simplify any problem and make the best decision with The Decision Book.
Sapiens by Yuval Noah Harari
The Righteous Mind by Jonathan Haidt
Thinking in Systems by Donella H. Meadows
The Inner Game of Tennis by W. Timothy Gallwey
Antifragile by Nassim Nicholas Taleb
The Design of Everyday Things by Don Norman
A Mind for Numbers by Barbara Oakley
Superforecasting by Philip E. Tetlock
Misbehaving by Richard H. Thaler
Outliers by Malcolm Gladwell
The Happiness Advantage by Shawn Achor
The Everything Store by Brad Stone
The Blank Slate by Steven Pinker
The 7 Habits of Highly Effective People by Stephen R. Covey
Metaphors We Live By by George Lakoff
Predictably Irrational by Dan Ariely
Checklist Manifesto by Atul Gawande
Mistakes Were Made by Carol Tavris
How Not to Be Wrong by Jordan Ellenberg
The Timeless Way of Building by Christopher Alexander
Deep Survival by Laurence Gonzales
The Personal MBA by Josh Kaufman
The Black Swan by Nassim Nicholas Taleb
The Innovator's Prescription by Clayton Christensen
The Genius of Birds by Jennifer Ackerman
Charlie Munger by Tren Griffin
An Introduction to General Systems Thinking by Gerald M. Weinberg
Filters Against Folly by Garrett Hardin
The Art of Clear Thinking by Patrick King
World Dynamics by Jay Wright Forrester by
Critical Mass by Philip Ball
Mental Models by Indi Young
How Doctors Think by Jerome Groopman
The Network Imperative by Barry Libert