Best Startup Books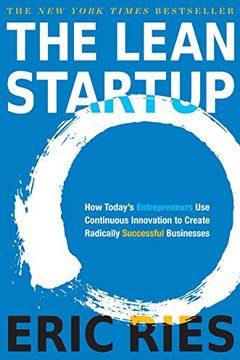 The Lean Startup
How Today's Entrepreneurs Use Continuous Innovation to Create Radically Successful Businesses
Discover a new approach to building successful startups and launching new products in the face of extreme uncertainty. The Lean Startup helps companies of all sizes to be more capital efficient and leverage human creativity more effectively. Author Eric Ries offers a scientific approach to creating and managing startups that utilizes rapid experimentation and validated learning, rather than traditional business plans. Learn how to adapt and adjust your vision before it's too late and stay ahead of the competition in today's constantly evolving market.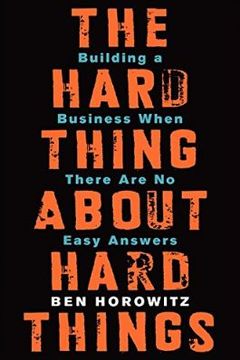 Learn the unfiltered truth about the challenges of running a business from Silicon Valley entrepreneur, Ben Horowitz. Drawing from his own experiences founding, managing, and investing in technology companies, Horowitz offers essential advice for navigating the toughest problems business schools don't cover. Using anecdotes from his own rise to success, he covers everything from firing friends to poaching competitors, and managing your own psychology while leading a company. With humor and candidness, The Hard Thing About Hard Things is a must-read for both veteran entrepreneurs and those aspiring to start their own ventures.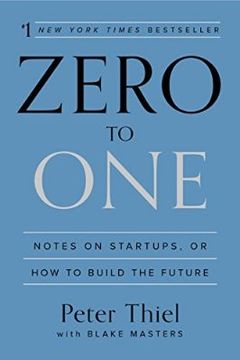 Zero to One
Notes on Startups, or How to Build the Future
Discover uncharted frontiers and create new inventions - this is the main topic of Zero to One. Peter Thiel, the legendary entrepreneur and investor, believes that progress should not be limited to computers or Silicon Valley. In fact, he argues that progress can be achieved in any industry or area of business. Thiel's book presents an optimistic view of the future of progress in America and provides a new way of thinking about innovation, starting with learning to ask the right questions to find value in unexpected places. If you want to build a better future, this book is a must-read.
Discover the secret behind why some products keep us coming back for more in this insightful book on the Hook Model. Author Nir Eyal breaks down the four-step process that successful companies use to subtly encourage customer behavior, resulting in products that users can't put down. With practical insights and actionable steps, Eyal provides a how-to guide for anyone involved in product management, marketing, or design. Dive into fascinating examples from the likes of Twitter, Pinterest, and the Bible App to master the art of creating user habits that stick.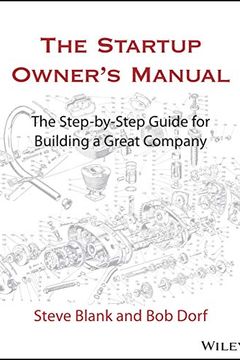 This bestselling guide is a must-read for entrepreneurs looking to build a successful startup. It provides step-by-step instructions on the Customer Development process, tested and refined by a Silicon Valley startup expert for more than a decade. With over 100 charts, graphs, and diagrams, plus valuable checklists, you'll learn how to avoid common mistakes, bring your business idea to life, identify your customers, and ultimately drive your startup to profitable success. Used by hundreds of startup teams and taught at top universities, this guide is the ultimate how-to manual for startup success.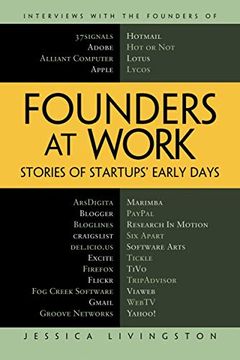 Discover the early days of famous tech startups in "Founders at Work." This collection of interviews with founders like Steve Wozniak and Caterina Fake gives readers an inside look at the surprising, funny, and sometimes difficult journey of building a successful company. Learn about their ideas, how they convinced investors, and how they recovered from failures. Whether you're a technical person thinking about starting a startup or someone interested in understanding business, this book is required reading for anyone looking to create value and productivity.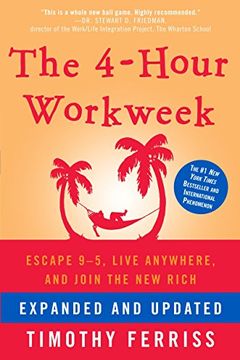 Revolutionize the way you work and live with The 4-Hour Workweek. This guide to luxury lifestyle design provides practical tips and case studies to help you escape the rat race, travel the world, and earn a monthly five-figure income with zero management. Learn how to outsource your life to overseas virtual assistants for $5 per hour, eliminate 50% of your work in 48 hours, and trade a long-haul career for frequent mini-retirements. The newly expanded edition includes real-world templates and the latest tools and tricks for living like a diplomat or millionaire without being either.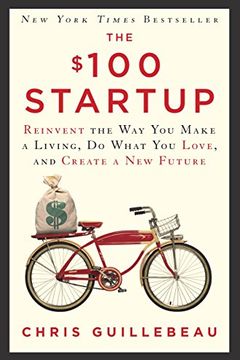 The $100 Startup
Reinvent the Way You Make a Living, Do What You Love, and Create a New Future
Learn how to create a life of adventure, meaning, and purpose while earning a good living with this guide. Using real-life case studies, this book will teach you how to turn your passions into a profitable business, even if you have no special skills, MBA, or employees. With practical advice, you'll learn how to start small, avoid common mistakes, and find the perfect intersection between what you love and what others will pay for. This book will inspire and guide you towards a fulfilling life and help you help others do the same.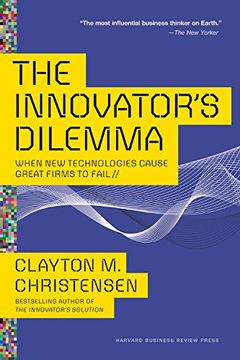 Learn how even the most successful companies can lose market leadership in the face of disruptive innovation. Renowned author Clayton M. Christensen offers a set of rules for capitalizing on these new waves of innovation, using both successes and failures from leading companies as a guide. This classic bestseller, cited by the likes of Steve Jobs and Malcolm Gladwell, is a must-read for any manager, leader, or entrepreneur.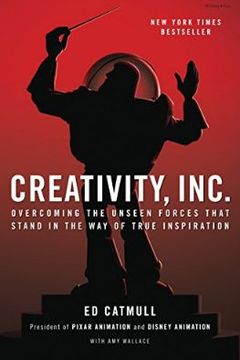 Creativity, Inc.
Overcoming the Unseen Forces That Stand in the Way of True Inspiration
Learn the secrets to building a thriving creative culture in business with this insightful book by Ed Catmull, co-founder of Pixar Animation Studios. Creativity, Inc. takes readers on a behind-the-scenes tour of the meetings, postmortems, and "Braintrust" sessions that have led to some of the most successful films in history. Through a series of philosophies that prioritize protecting the creative process and defying convention, Catmull reveals the ideals and techniques that have made Pixar both widely admired and wildly profitable. Managers looking to lead their team to new heights and anyone striving for originality will find this book an invaluable resource.
Crossing the Chasm by Geoffrey A. Moore
Start with Why by Simon Sinek
How to Win Friends and Influence People by Dale Carnegie
The Four Steps to the Epiphany by Steve Blank
Traction by Gabriel Weinberg
The E-Myth Revisited by Michael E. Gerber
Checklist Manifesto by Atul Gawande
Tools of Titans by Timothy Ferriss
Venture Deals by Brad Feld
The Art of the Start 2.0 by Guy Kawasaki
Never Split the Difference by Chris Voss
The 7 Habits of Highly Effective People by Stephen R. Covey
The Founder's Dilemmas by Noam Wasserman
High Output Management by Andrew S. Grove
Influence by Robert B. Cialdini
Lean Analytics by Alistair Croll
Business Model Generation by Alexander Osterwalder
Measure What Matters by John Doerr
Rich Dad Poor Dad by Robert T Kiyosaki
Crushing It! by Gary Vaynerchuk
Built to Sell by John Warrillow
Hacking Growth by Sean Ellis
Predictable Revenue by Aaron Ross
Never Too Late to Startup by Rob Kornblum
Mastering the VC Game by Jeffrey Bussgang
Growth Hacker Marketing by Ryan Holiday
Thrive by Arianna Huffington
Think and Grow Rich by Napoleon Hill
Lost and Founder by Rand Fishkin
Steve Jobs by Walter Isaacson
Radical Candor by Kim Scott
Built to Last by Jim Collins
Will It Fly? by Pat Flynn
Enchantment by Guy Kawasaki
The Mom Test by Rob Fitzpatrick
Atomic Habits by James Clear
Secrets of Sand Hill Road by Scott Kupor
Don't Make Me Think by Steve Krug
The 22 Immutable Laws of Marketing by Al Ries
Ego Is the Enemy by Ryan Holiday
The Entrepreneur Roller Coaster by Darren Hardy
Awaken the Giant Within by Tony Robbins
The Power of Habit by Charles Duhigg
Delivering Happiness by Tony Hsieh
The Personal MBA by Josh Kaufman
Blue Ocean Strategy by W. Chan Kim
Running Lean by Ash Maurya
Start Something That Matters by Blake Mycoskie
Screw It, Let's Do It by Richard Branson
The Entrepreneur Mind by Kevin D. Johnson
Contagious by Jonah Berger
Do More Faster by Brad Feld
Permission Marketing by Seth Godin
The Power of Broke by Daymond John
You Are a Badass at Making Money by Jen Sincero
Extreme Ownership by Jocko Willink
The Mythical Man-Month by Frederick P. Brooks Jr.
Only the Paranoid Survive by Andrew S. Grove
The Obstacle Is the Way by Ryan Holiday
Thinking, Fast and Slow by Daniel Kahneman
The ONE Thing by Gary Keller
Mindset by Carol S. Dweck
Outliers by Malcolm Gladwell
Value Proposition Design by Alexander Osterwalder
The Everything Store by Brad Stone
The War of Art by Steven Pressfield
Scaling Up by Verne Harnish
Jab, Jab, Jab, Right Hook by Gary Vaynerchuk
Simple Numbers, Straight Talk, Big Profits! by Greg Crabtree
Startup CEO, + Website by Matt Blumberg
Explosive Growth by Cliff Lerner
The 7 Day Startup by Dan Norris
The Startup Checklist by David S. Rose
The 10X Rule by Grant Cardone
Company of One by Paul Jarvis
THE ENTREPRENEURIAL BIBLE TO VENTURE CAPITAL by Andrew Romans
Lucky Or Smart? by Bo Peabody
Leading at the Speed of Growth by Katherine Catlin
The Motivation Myth by Jeff Haden
Viral Loop by Adam L. Penenberg