Best Books That Make You Smarter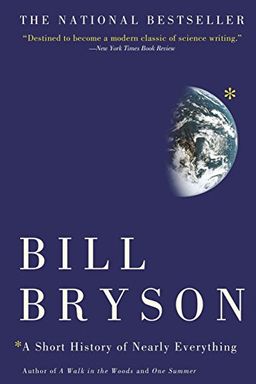 Explore the universe and the human experience with one of Bill Bryson's biggest books. From the Big Bang to the rise of civilization, Bryson seeks to answer the oldest, biggest questions we have posed about ourselves and the world around us. Join him on an adventure to understand how we got from there being nothing to there being us, as he learns from some of the world's most advanced archaeologists, anthropologists, and mathematicians. A Short History of Nearly Everything is a profoundly clear and entertaining journey through the depths of human knowledge.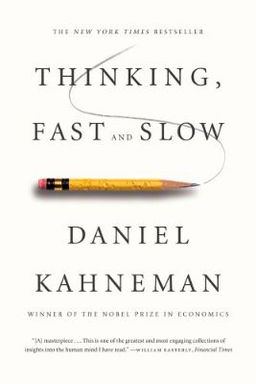 Explore the inner workings of the mind in this groundbreaking book that explains the two systems that drive the way we think. System 1 is fast, emotional, and intuitive while System 2 is slower, more analytical, and logical. Discover the benefits and drawbacks of both systems and learn how to tap into the benefits of slow thinking. With practical insights into decision-making in both our personal and professional lives, this book is a must-read for anyone looking to guard against mental pitfalls and gain a deeper understanding of the way we think.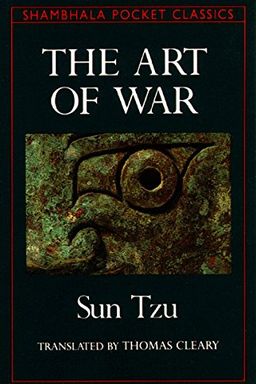 A timeless masterpiece on military strategy based on ancient Chinese warfare and thought, The Art of War has been adapted for use in politics, business, and everyday life. Widely read and respected for centuries, this book provides tactics and insights that help gain advantage over opponents, whether in the boardroom or on the battlefield.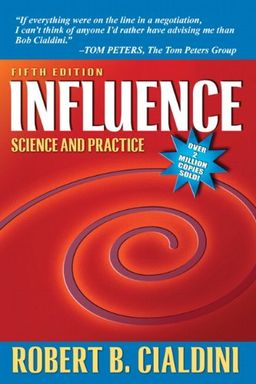 Discover the science of compliance in this captivating book that uncovers the factors that influence people to say "yes" to a request. Scholarly research is combined with real-life techniques and strategies gathered from sales, fundraising, advertising, and other positions that commonly use compliance tactics. The author has organized the tactics into six categories based on psychological principles: reciprocation, consistency, social proof, liking, authority, and scarcity. Widely used in both classes and the business world, this book is a must-read for anyone interested in the power of persuasion.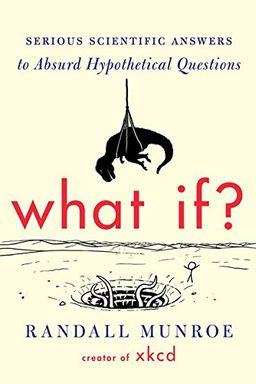 What If?
Serious Scientific Answers to Absurd Hypothetical Questions
Explore some of the most absurd hypothetical questions in science and learn the laws of science in action with a touch of humor in this book. Follow Randall Munroe, the creator of the extremely popular webcomic XKCD, as he answers questions like, "What if the moon went away?" and "How dangerous is it to be in a swimming pool in a thunderstorm?" Using computer simulations, declassified military research memos, and other scientific methods, Munroe presents his hilarious and clever responses, leaving readers entertained and enlightened.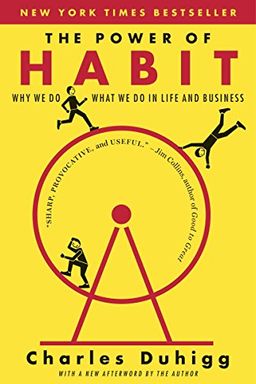 Discover the fascinating science behind our habits and how they can be changed in this bestselling book. Pulitzer Prize-winning reporter Charles Duhigg takes us from the boardrooms of Procter & Gamble to the civil rights movement, presenting a whole new understanding of human nature and its potential. At its core, The Power of Habit provides an exhilarating argument: understanding how habits work is the key to achieving success in life, business, and beyond. With captivating storytelling and practical advice, this book has been hailed by critics as essential reading.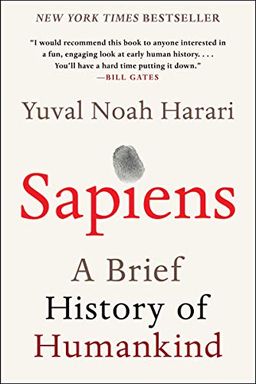 Sapiens
A Brief History of Humankind
Discover the story of human history, from the first humans to walk the earth to today's modern society. Explore how we came to believe in gods, nations, and human rights, and how our societies were shaped by the Cognitive, Agricultural, and Scientific Revolutions. Sapiens covers it all, using insights from biology, anthropology, paleontology, and economics to challenge our beliefs about what it means to be human. Are we happier now than we were before? Can we change our behavior and influence the future? Dr. Yuval Noah Harari's provocative and wide-ranging book will challenge the way you think about our species and our place in the world.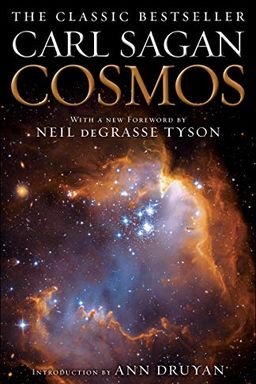 Explore the universe and the evolution of our existence in this iconic science book. Written with poetic prose, discover the vastness of space and the incredible journey of life on Earth. With stunning illustrations and contributions from astrophysicists, this must-read covers topics such as the origin of life, the human brain, technology advancements, and the forces that shaped modern science. Let Cosmos take you on a thrilling journey through time and space.
This classic, bestselling self-help book offers rock-solid advice for personal and professional success. With over 15 million copies sold, the principles in this book have helped famous people reach new heights in their careers and personal lives. Discover the six ways to make people like you, the twelve ways to win people to your way of thinking, and the nine ways to change people without arousing resentment. Perfect for anyone looking to achieve maximum potential in the competitive modern age.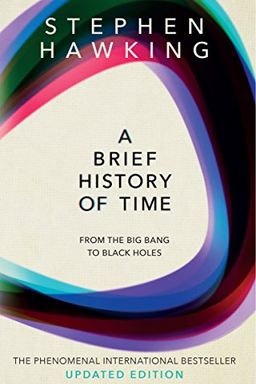 Explore the mysteries of the universe with this acclaimed masterpiece by a celebrated physicist. From the origins of time to the boundaries of the universe, delve into the secrets of space and time. Discover the great theories of the cosmos from Newton to Einstein, and explore the wonders of the Big Bang, black holes, and more. Written in clear and concise language, this book offers a fascinating and accessible introduction to the universe and its wonders. This new edition includes exciting updates from the author, along with a companion app, Stephen Hawking's Pocket Universe.
The 7 Habits of Highly Effective People by Stephen R. Covey
Guns, Germs, and Steel by Jared Diamond
13 Things Mentally Strong People Don't Do by Amy Morin