Best Books For Men
These are the top books for men according to the web's most popular book blogs. Ranked by how often they were featured, each of the books on this list was featured in at least three of the articles, with our winning book appearing in nearly a quarter of all of the rankings.

This classic, bestselling self-help book offers rock-solid advice for personal and professional success. With over 15 million copies sold, the principles in this book have helped famous people reach new heights in their careers and personal lives. Discover the six ways to make people like you, the twelve ways to win people to your way of thinking, and the nine ways to change people without arousing resentment. Perfect for anyone looking to achieve maximum potential in the competitive modern age.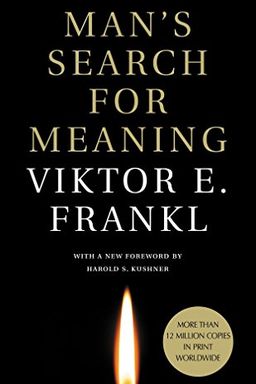 Discover how to find meaning in suffering and move forward with renewed purpose by exploring the riveting memoir of a psychiatrist who survived Nazi death camps. In this influential book, based on his own experience and the stories of his patients, the author argues that we cannot avoid suffering but we can choose how to cope with it and find meaning in it through his theory of logotherapy. This book is a must-read for anyone searching for significance in the act of living.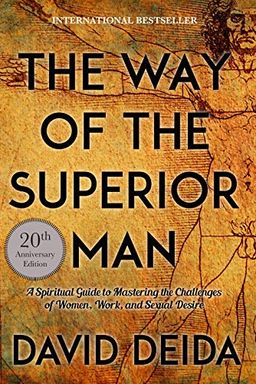 This book delves into spirituality, relationships, and sexual desire to provide practical insights for men struggling with challenges in these areas. The author encourages men to move beyond toxic masculinity and the overly-sensitive archetype to embrace a fuller expression of consciousness and love. A classic that remains relevant today, this book is a must-read for any man seeking to give his best to the world.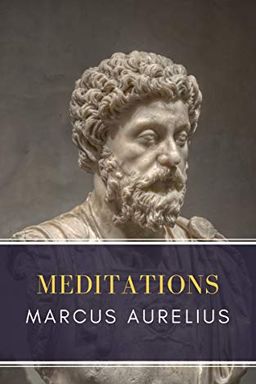 Explore the wisdom of a great Stoic philosopher with this pocket-sized classic. Part of the Macmillan Collector's Library, this beautifully-crafted edition features personal reflections by Marcus Aurelius on how to live virtuously in an unpredictable world. Translated by A. S. L. Farquharson and with an introduction by John Sellars, this book showcases the clarity of writing and uprightness that made Aurelius one of Stoicism's finest advocates. Discover his aphorisms on keeping a calm and rational mind even in the face of life's vicissitudes.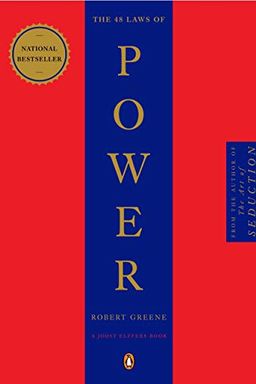 Discover the ultimate guide to power and manipulation in this cunning and instructive book that draws on the teachings of Machiavelli, Sun Tzu, and Carl Von Clausewitz. With historical examples of notorious statesmen, warriors, seducers, and con men, this amoral and ruthless guide will teach you the 48 Laws of Power.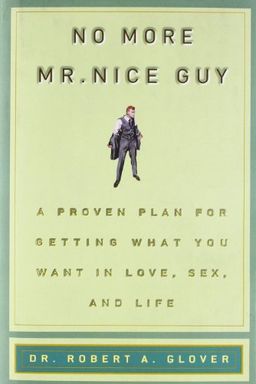 Unleash Your Inner Badass: Learn How to Stop Being a "Nice Guy" and Finally Get What You Want in Life. This book, written by a certified marriage and family therapist, explores the concept of the "Nice Guy Syndrome" and how it leads to unhappiness and resentment. Dr. Robert Glover provides readers with the tools to ensure their needs are met, express their emotions, have a fulfilling sex life, embrace their masculinity, and form meaningful relationships with other men. Stop seeking approval and start living up to your creative potential.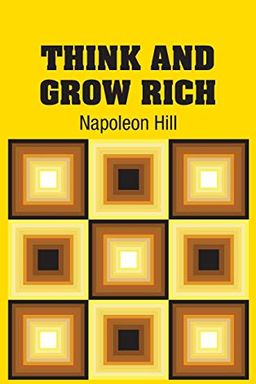 Discover the secrets to success with this timeless classic. Uncover the principles behind some of the most influential figures of the 20th century, including Henry Ford and John D. Rockefeller. This practical book will transform your life with its magical formula for success, found in its 15 chapters. Learn the three basic principles from Napoleon Hill: all success starts with an idea, thoughts require action, and positive thinking leads to positive results.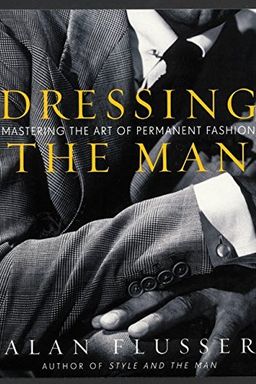 This guide is a must-read for any man looking to dress well and stylishly without falling victim to fashion trends. With his encyclopedic knowledge of men's clothes and signature wit, Flusser addresses the paradox of modern men's fashion - with more money being spent on clothes than ever before, why are there fewer well-dressed men? Flusser believes that "permanent fashionability" is achievable by being accountable to a personal set of physical trademarks and adapting the fundamentals of permanent fashion to your physique and complexion. The guide takes you through each major clothing classification, helping you apply your own specifics to dressing options. Featuring vintage photographs of stylishly mantled men from the era of Cary Grant, Tyrone Power and Fred Astaire, this book is the quickest route to sartorial fulfillment for any man.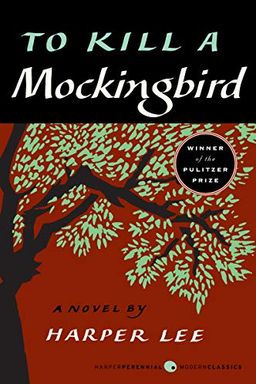 This classic American novel tells the story of a young girl growing up in a sleepy Southern town and the moral crisis that shakes her community to its core. With universal themes of innocence and experience, love and hate, and kindness and cruelty, this Pulitzer Prize-winning book has sold over 18 million copies and been translated into forty languages. Harper Lee's simple love story is now regarded as a masterpiece of American literature.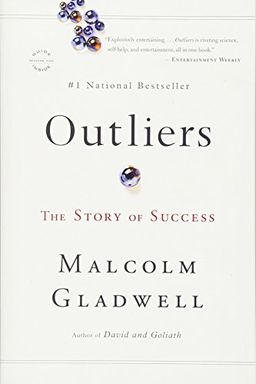 This book explores the world of high-achievers and what makes them different. Gladwell argues that we focus too much on successful people themselves and not enough on the unique culture, family, and experiences that set them apart. From software billionaires to great soccer players, Gladwell explores what factors contribute to exceptional success. The book is both entertaining and thought-provoking, making it a must-read for anyone interested in achieving greatness.
East of Eden by John Steinbeck
The Power of Habit by Charles Duhigg
The Count of Monte Cristo by Alexandre Dumas
Awaken the Giant Within by Tony Robbins
Between the World and Me by Ta-Nehisi Coates
The Way of Men by Jack Donovan
Band of Brothers by Stephen E. Ambrose
The Millionaire Fastlane by MJ Demarco
Kite Runner by Khaled Hosseini
As a Man Thinketh by James Allen
The 5 Love Languages by Gary Chapman
The Four Agreements by Don Miguel Ruiz
I Will Teach You to Be Rich, Second Edition by Ramit Sethi
The Hitchhiker's Guide to the Galaxy by Douglas Adams
Can't Hurt Me by David Goggins
The Intelligent Investor by Benjamin Graham
The Richest Man in Babylon by George S. Clason
Tools of Titans by Timothy Ferriss
Into Thin Air by Jon Krakauer
The Six Pillars of Self-Esteem by Nathaniel Branden
King, Warrior, Magician, Lover by Robert Moore
The Wealth Of Nations by Adam Smith
The Mask of Masculinity by Lewis Howes
Declutter Your Mind by S. J. Scott
Lonesome Dove by Larry McMurtry
Gates of Fire by Steven Pressfield
The Autobiography of Malcolm X by Malcolm X
Extreme Ownership by Jocko Willink
The Brothers Karamazov by Fyodor Dostoevsky
The Slight Edge by Jeff Olson
Shantaram by Gregory David Roberts
Ender's Game by Orson Scott Card
Infinite Jest by David Foster Wallace
Crime and Punishment by Fyodor Dostoevsky
Brief History of Time by Stephen Hawking
How To Stop Worrying And Start Living by Dale Carnegie
Capital in the Twenty-First Century by Thomas Piketty
The War of Art by Steven Pressfield
The E-Myth Revisited by Michael E. Gerber
The Federalist Papers by Alexander Hamilton
How to Win Friends and Influence People in the Digital Age by Dale Carnegie
With the Old Breed by E. B. Sledge
Never Split the Difference by Chris Voss
The Hard Thing About Hard Things by Ben Horowitz
Letters from a Stoic by Lucius Annaeus Seneca
Atomic Habits by James Clear
The Godfather by Mario Puzo
Long Walk to Freedom by Nelson Mandela
Lone Survivor by Marcus Luttrell
A Gentleman in Moscow by Amor Towles
Influence by Robert B. Cialdini
The Innovator's Dilemma by Clayton M. Christensen
The 15 Invaluable Laws of Growth by John C. Maxwell
Power vs. Force by David R. Hawkins
How to Get Rich by Felix Dennis
The Hobbit by J. R. R. Tolkien
Zero to One by Peter Thiel
The Obstacle Is the Way by Ryan Holiday
The Prophet by Kahlil Gibran
The Last Lecture by Randy Pausch
The 33 Strategies of War by Robert Greene
A River Runs through It and Other Stories by Norman MacLean
The Rise of Theodore Roosevelt by Edmund Morris
The Talent Code by Daniel Coyle
The Power of Now by Eckhart Tolle
Business Model Generation by Alexander Osterwalder
Blood Meridian by Cormac McCarthy
The 50th Law by Robert Greene
Delivering Happiness by Tony Hsieh
The Boron Letters by Gary C. Halbert
The One Year Uncommon Life Daily Challenge by Tony Dungy
The Personal MBA by Josh Kaufman
She Comes First by Ian Kerner
Resilience by Eric Greitens Navy Seal
Kingdom Man by Tony Evans
CA$HVERTISING by Drew Eric Whitman
My Struggle by Karl Ove Knausgaard
100 Deadly Skills by Clint Emerson
The Essays of Warren Buffett by Lawrence A. Cunningham
Talent is Overrated by Geoff Colvin
Good to Great and the Social Sectors by Jim Collins
Permission Marketing by Seth Godin
Words That Work by Frank I. Luntz