Best Entrepreneur Books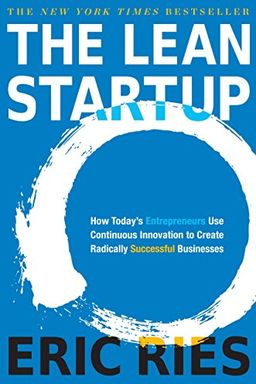 The Lean Startup
How Today's Entrepreneurs Use Continuous Innovation to Create Radically Successful Businesses
Discover a new approach to building successful startups and launching new products in the face of extreme uncertainty. The Lean Startup helps companies of all sizes to be more capital efficient and leverage human creativity more effectively. Author Eric Ries offers a scientific approach to creating and managing startups that utilizes rapid experimentation and validated learning, rather than traditional business plans. Learn how to adapt and adjust your vision before it's too late and stay ahead of the competition in today's constantly evolving market.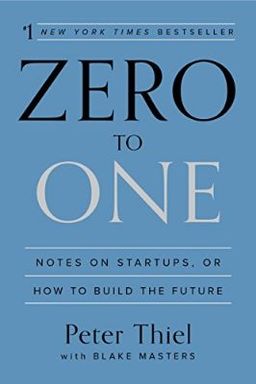 Zero to One
Notes on Startups, or How to Build the Future
Discover uncharted frontiers and create new inventions - this is the main topic of Zero to One. Peter Thiel, the legendary entrepreneur and investor, believes that progress should not be limited to computers or Silicon Valley. In fact, he argues that progress can be achieved in any industry or area of business. Thiel's book presents an optimistic view of the future of progress in America and provides a new way of thinking about innovation, starting with learning to ask the right questions to find value in unexpected places. If you want to build a better future, this book is a must-read.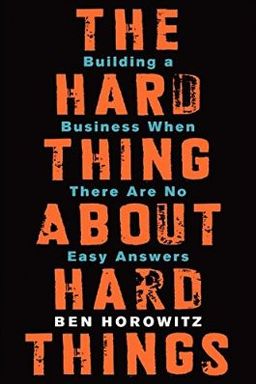 Learn the unfiltered truth about the challenges of running a business from Silicon Valley entrepreneur, Ben Horowitz. Drawing from his own experiences founding, managing, and investing in technology companies, Horowitz offers essential advice for navigating the toughest problems business schools don't cover. Using anecdotes from his own rise to success, he covers everything from firing friends to poaching competitors, and managing your own psychology while leading a company. With humor and candidness, The Hard Thing About Hard Things is a must-read for both veteran entrepreneurs and those aspiring to start their own ventures.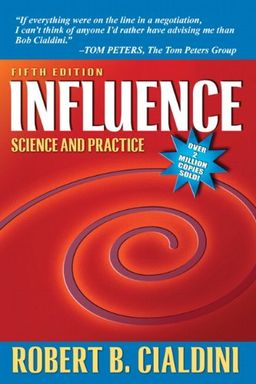 Discover the science of compliance in this captivating book that uncovers the factors that influence people to say "yes" to a request. Scholarly research is combined with real-life techniques and strategies gathered from sales, fundraising, advertising, and other positions that commonly use compliance tactics. The author has organized the tactics into six categories based on psychological principles: reciprocation, consistency, social proof, liking, authority, and scarcity. Widely used in both classes and the business world, this book is a must-read for anyone interested in the power of persuasion.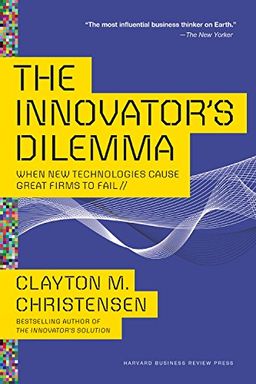 Learn how even the most successful companies can lose market leadership in the face of disruptive innovation. Renowned author Clayton M. Christensen offers a set of rules for capitalizing on these new waves of innovation, using both successes and failures from leading companies as a guide. This classic bestseller, cited by the likes of Steve Jobs and Malcolm Gladwell, is a must-read for any manager, leader, or entrepreneur.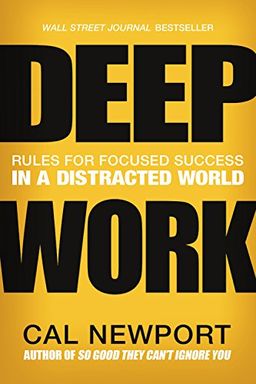 Deep Work
Rules for Focused Success in a Distracted World
Master the valuable skill of deep work, the ability to focus without distraction on complex tasks, and achieve extraordinary results. Author Cal Newport celebrates the power of concentration and presents a rigorous training regimen to cultivate a deep work ethic. Through cultural criticism and memorable stories, Deep Work provides actionable advice for anyone seeking success in a distracted world.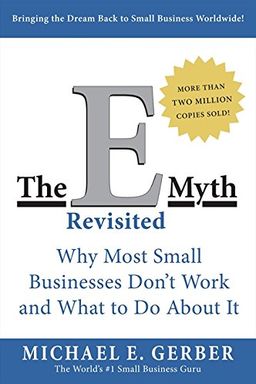 Revised and updated, this business classic explores the entrepreneurial myth that most small business owners assume they're entrepreneurs. However, Michael E. Gerber shows that understanding technical work isn't enough to run a successful business. He guides readers through the stages of a business's lifespan, teaching the key distinction between working on and in your business. Whether or not it's a franchise, Gerber shows how to apply franchising principles to any business in order to grow it productively.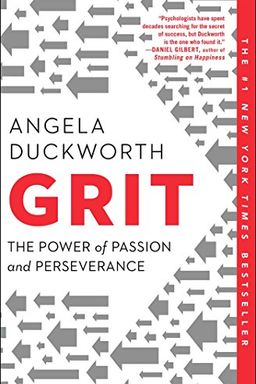 Grit
The Power of Passion and Perseverance
Discover the secret to outstanding achievement with "Grit", the instant New York Times bestseller by celebrated researcher and professor, Angela Duckworth. Through eye-opening stints in teaching, business consulting, and neuroscience, Duckworth reveals that talent is not the key to success, but a unique combination of passion and long-term perseverance. Drawing on insights from history and modern experiments in peak performance, Duckworth shares valuable strategies for cultivating tenacity, triggering lifelong interest and achieving your goals. A personal, insightful and life-changing book about the power of persistence.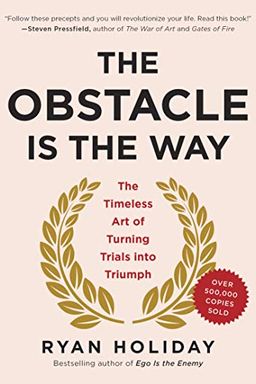 Learn how to turn obstacles into opportunities with the success formula followed by icons of history like John D. Rockefeller, Amelia Earhart, and Steve Jobs. In this book, discover timeless philosophical principles laid down by a Roman emperor that can help you achieve excellence in any situation. With revealing insights into their astounding triumphs, find out how ordinary people achieved extraordinary success by following this formula that teaches you how to turn your own adversity into advantage.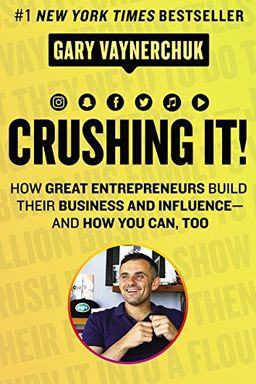 Crushing It!
How Great Entrepreneurs Build Their Business and Influence-and How You Can, Too
Build your personal brand and thrive as an entrepreneur with Crushing It! This must-read book by a four-time New York Times bestselling author offers fresh inspiration and practical lessons from successful influencers who followed the Crush It principles. Gary Vaynerchuk dissects every major social media platform and offers both theoretical and tactical advice to help you amplify your personal brand. Dive into the nuances, innovative tips, and proven strategies to build your own path to success on your own terms.
Tools of Titans by Timothy Ferriss
The 22 Immutable Laws of Marketing by Al Ries
Traction by Gabriel Weinberg
The Art of the Start 2.0 by Guy Kawasaki
The Millionaire Fastlane by MJ Demarco
Profit First by Mike Michalowicz
The ONE Thing by Gary Keller
The Four Steps to the Epiphany by Steve Blank
The Entrepreneur Mind by Kevin D. Johnson
Building a StoryBrand by Donald Miller
Creativity, Inc. by Ed Catmull
Crossing the Chasm by Geoffrey A. Moore
Business Model Generation by Alexander Osterwalder
The Personal MBA by Josh Kaufman
Business Adventures by John Brooks
The Power of Broke by Daymond John
Never Split the Difference by Chris Voss
Extreme Ownership by Jocko Willink
Lost and Founder by Rand Fishkin
The Founder's Dilemmas by Noam Wasserman
Atomic Habits by James Clear
Tribe of Mentors by Tim Ferriss
Venture Deals by Brad Feld
The Effective Executive by Peter F. Drucker
SPRINT by Zeratsky Jake Knapp
Radical Candor by Kim Scott
Built to Sell by John Warrillow
Anything You Want by Derek Sivers
The Startup Owner's Manual by Steve Blank
80/20 Sales and Marketing by Perry Marshall
The Pumpkin Plan by Mike Michalowicz
The Young Entrepreneur's Guide to Starting and Running a Business by Steve Mariotti
The Barefoot Executive by Carrie Wilkerson
How to Get Rich by Felix Dennis
The Compound Effect by Darren Hardy
The Power of Full Engagement by Jim Loehr
The Ultimate Sales Machine by Chet Holmes
The Psychology of Selling by Brian Tracy
How to Have a Good Day by Caroline Webb
SPIN® -Selling by Neil Rackham
Financial Intelligence for Entrepreneurs by Karen Berman
Will It Fly? by Pat Flynn
Reality Check by Guy Kawasaki
Do More Faster by Brad Feld
The 22 Immutable Laws of Branding by Al Ries
Company of One by Paul Jarvis
The Copywriter's Handbook by Robert W. Bly
High Output Management by Andrew S. Grove
The Outsiders by William N. Thorndike
Why We Sleep by Matthew Walker
Bad Blood by John Carreyrou
No Rules Rules by Reed Hastings
The Mom Test by Rob Fitzpatrick
A Guide to the Good Life by William B. Irvine
Meditations by Marcus Aurelius
The Slight Edge by Jeff Olson
Let My People Go Surfing by Yvon Chouinard
Don't Make Me Think by Steve Krug
"Surely You're Joking, Mr. Feynman!" by Richard P. Feynman
Thinking in Bets by Annie Duke
Hackers & Painters by Paul Graham
Failing Forward by John C. Maxwell
Ego Is the Enemy by Ryan Holiday
Pre-Suasion by Robert Cialdini
The Entrepreneur Roller Coaster by Darren Hardy
EntreLeadership by Dave Ramsey
DotCom Secrets by Russell Brunson
Measure What Matters by John Doerr
Getting Everything You Can Out of All You've Got by Jay Abraham
Breakthrough Advertising by Eugene M. Schwartz
This Is Marketing by Seth Godin
Banker To The Poor by Muhammad Yunus
How to Win at the Sport of Business by Mark Cuban
Innovation and Entrepreneurship by Peter F. Drucker
How I Built This by Guy Raz
Jab, Jab, Jab, Right Hook by Gary Vaynerchuk
Stealing Fire by Steven Kotler
Pitch Anything by Oren Klaff
Things Hidden Since the Foundation of the World by René Girard
Black Magic by Chad Sanders
Disciplined Entrepreneurship by Bill Aulet
In the Company of Women by Grace Bonney
Scientific Advertising by Claude C. Hopkins
The Fire Starter Sessions by Danielle Laporte