Most Recommended Books
Looking for your next read? We've scoured social media and recent interviews of 2500+ thought leaders to compile a list of the top 100 most recommended books.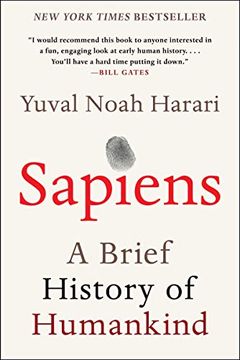 Sapiens
A Brief History of Humankind
Discover the story of human history, from the first humans to walk the earth to today's modern society. Explore how we came to believe in gods, nations, and human rights, and how our societies were shaped by the Cognitive, Agricultural, and Scientific Revolutions. Sapiens covers it all, using insights from biology, anthropology, paleontology, and economics to challenge our beliefs about what it means to be human. Are we happier now than we were before? Can we change our behavior and influence the future? Dr. Yuval Noah Harari's provocative and wide-ranging book will challenge the way you think about our species and our place in the world.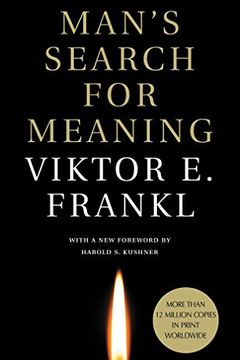 Discover how to find meaning in suffering and move forward with renewed purpose by exploring the riveting memoir of a psychiatrist who survived Nazi death camps. In this influential book, based on his own experience and the stories of his patients, the author argues that we cannot avoid suffering but we can choose how to cope with it and find meaning in it through his theory of logotherapy. This book is a must-read for anyone searching for significance in the act of living.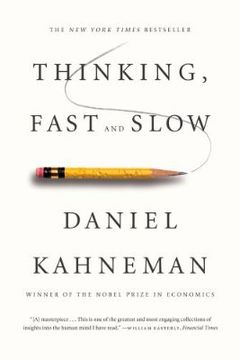 Explore the inner workings of the mind in this groundbreaking book that explains the two systems that drive the way we think. System 1 is fast, emotional, and intuitive while System 2 is slower, more analytical, and logical. Discover the benefits and drawbacks of both systems and learn how to tap into the benefits of slow thinking. With practical insights into decision-making in both our personal and professional lives, this book is a must-read for anyone looking to guard against mental pitfalls and gain a deeper understanding of the way we think.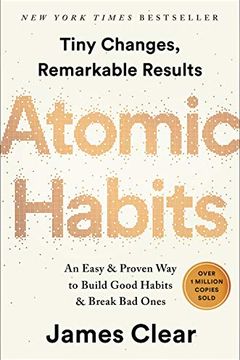 Atomic Habits
An Easy & Proven Way to Build Good Habits & Break Bad Ones
Discover a proven framework for improving every day with Atomic Habits. Written by one of the world's foremost experts in habit formation, James Clear, this instant New York Times bestseller offers practical strategies on how to form good habits, break bad ones, and master the tiny behaviors that lead to remarkable results. Drawing on biology, psychology, and neuroscience, Clear distills complex topics into simple behaviors that can be easily applied to daily life and work. Whether you want to overcome a lack of motivation, design your environment for success, or simply achieve your goals, Atomic Habits will reshape the way you think about progress and give you the tools you need to transform your habits.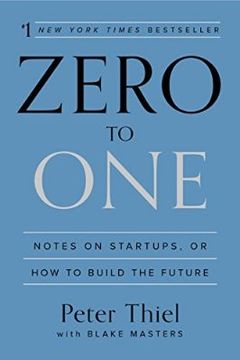 Zero to One
Notes on Startups, or How to Build the Future
Discover uncharted frontiers and create new inventions - this is the main topic of Zero to One. Peter Thiel, the legendary entrepreneur and investor, believes that progress should not be limited to computers or Silicon Valley. In fact, he argues that progress can be achieved in any industry or area of business. Thiel's book presents an optimistic view of the future of progress in America and provides a new way of thinking about innovation, starting with learning to ask the right questions to find value in unexpected places. If you want to build a better future, this book is a must-read.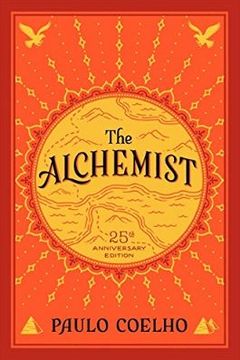 Embark on a transformative journey with the tale of Santiago, an Andalusian shepherd boy who sets out from Spain to the Egyptian desert in search of buried treasure, only to discover the true wealth lies within. Paulo Coelho weaves a powerful and inspiring story full of wisdom and humanity, reminding readers of the importance of following our dreams and listening to our hearts.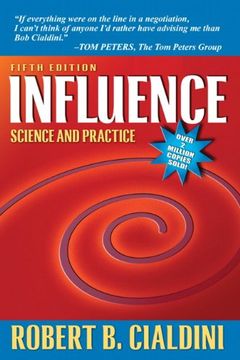 Discover the science of compliance in this captivating book that uncovers the factors that influence people to say "yes" to a request. Scholarly research is combined with real-life techniques and strategies gathered from sales, fundraising, advertising, and other positions that commonly use compliance tactics. The author has organized the tactics into six categories based on psychological principles: reciprocation, consistency, social proof, liking, authority, and scarcity. Widely used in both classes and the business world, this book is a must-read for anyone interested in the power of persuasion.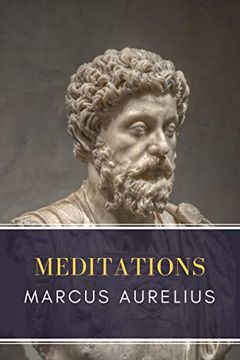 Explore the wisdom of a great Stoic philosopher with this pocket-sized classic. Part of the Macmillan Collector's Library, this beautifully-crafted edition features personal reflections by Marcus Aurelius on how to live virtuously in an unpredictable world. Translated by A. S. L. Farquharson and with an introduction by John Sellars, this book showcases the clarity of writing and uprightness that made Aurelius one of Stoicism's finest advocates. Discover his aphorisms on keeping a calm and rational mind even in the face of life's vicissitudes.
Range is a must-read for anyone interested in improving their performance. David Epstein examines the world's most successful athletes, artists, musicians, inventors, forecasters and scientists and shows that generalists, not specialists, are primed to excel in complex and unpredictable fields. By cultivating inefficiency and embracing diverse experiences, people can thrive in a world where computer mastery is taking over. Epstein makes a compelling case for the importance of exploring multiple interests and juggling many passions rather than focusing on one.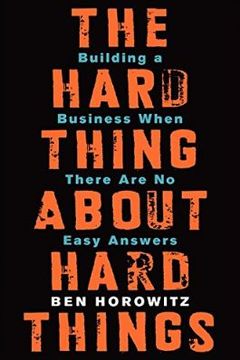 Learn the unfiltered truth about the challenges of running a business from Silicon Valley entrepreneur, Ben Horowitz. Drawing from his own experiences founding, managing, and investing in technology companies, Horowitz offers essential advice for navigating the toughest problems business schools don't cover. Using anecdotes from his own rise to success, he covers everything from firing friends to poaching competitors, and managing your own psychology while leading a company. With humor and candidness, The Hard Thing About Hard Things is a must-read for both veteran entrepreneurs and those aspiring to start their own ventures.
How to Win Friends and Influence People by Dale Carnegie
Factfulness by Hans Rosling
The Four Agreements by Don Miguel Ruiz
Give and Take by Adam Grant
Why We Sleep by Matthew Walker
The Innovator's Dilemma by Clayton M. Christensen
The War of Art by Steven Pressfield
High Output Management by Andrew S. Grove
The Psychology of Money by Morgan Housel
The 4-Hour Workweek by Timothy Ferriss
How to Change Your Mind by Michael Pollan
Caste by Isabel Wilkerson
The Three-Body Problem by Cixin Liu
The Subtle Art of Not Giving a F*ck by Mark Manson
The Righteous Mind by Jonathan Haidt
The Power of Habit by Charles Duhigg
Mindset by Carol S. Dweck
Think and Grow Rich by Napoleon Hill
Rich Dad Poor Dad by Robert T Kiyosaki
Bad Blood by John Carreyrou
Thinking in Bets by Annie Duke
On Writing by Stephen King
Bird by Bird by Anne Lamott
Tomorrow, and Tomorrow, and Tomorrow by Gabrielle Zevin
The Ministry for the Future by Kim Stanley Robinson
Invisible Storm by Jason Kander
The Hitchhiker's Guide to the Galaxy by Douglas Adams
Ready Player One by Ernest Cline
One Hundred Years of Solitude by Gabriel Garcia Marquez
Atlas Shrugged by Ayn Rand
The Lean Startup by Eric Ries
Homo Deus by Yuval Noah Harari
Essentialism by Greg McKeown
When Breath Becomes Air by Paul Kalanithi
Too Much and Never Enough by Mary L. Trump
The Fountainhead by Ayn Rand
The 48 Laws of Power by Robert Greene
The Richest Man in Babylon by George S. Clason
The Selfish Gene by Richard Dawkins
Endurance by Alfred Lansing
The Black Swan by Nassim Nicholas Taleb
Poor Charlie's Almanack by Peter D. Kaufman
Red Notice by Bill Browder
The Spy and the Traitor by Ben MacIntyre
Antifragile by Nassim Nicholas Taleb
The Lessons of History by Will Durant
The 7 Habits of Highly Effective People by Stephen R. Covey
The Power of Now by Eckhart Tolle
Snow Crash by Neal Stephenson
Project Hail Mary by Andy Weir
The Warmth of Other Suns by Isabel Wilkerson
The Magic of Thinking Big by David J Schwartz
Think Again by Adam Grant
The Obstacle Is the Way by Ryan Holiday
Station Eleven by Emily St. John Mandel
Between the World and Me by Ta-Nehisi Coates
Never Split the Difference by Chris Voss
The E-Myth Revisited by Michael E. Gerber
The Ride of a Lifetime by Robert Iger
Tools of Titans by Timothy Ferriss
The Better Angels of Our Nature by Steven Pinker
The Man Who Solved the Market by Gregory Zuckerman
Jews Don't Count by David Baddiel
Team of Rivals by Doris Kearns Goodwin
"Surely You're Joking, Mr. Feynman!" by Richard P. Feynman
Siddhartha by Hermann Hesse
Good To Great by Jim Collins
Say Nothing by Patrick Radden Keefe
Delivering Happiness by Tony Hsieh
Gödel, Escher, Bach by Douglas R. Hofstadter
The Coddling of the American Mind by Greg Lukianoff
Autobiography of a Yogi by Paramhansa Yogananda
On Tyranny by Timothy Snyder
The Courage to Be Disliked by Ichiro Kishimi
When Things Fall Apart by Pema Chodron
The Sovereign Individual by James Dale Davidson
Billion Dollar Whale by Bradley Hope